Where Clean India meets corporate strategy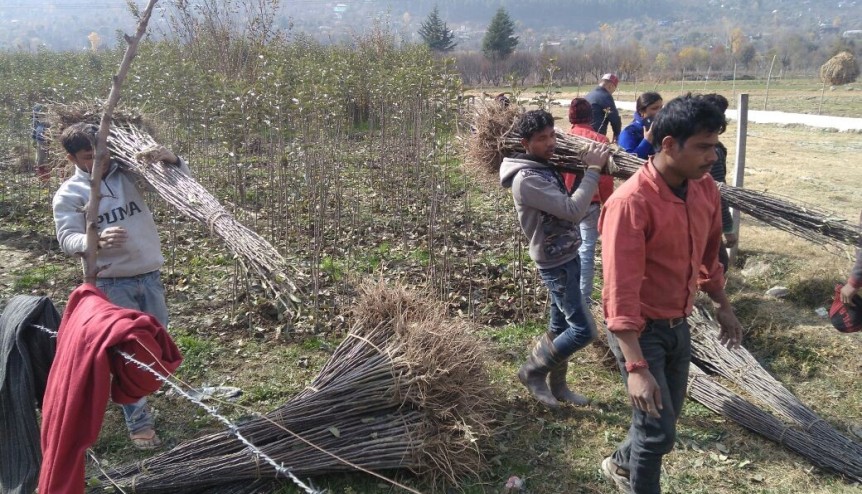 Reckitt Benckiser (RB), a UK-headquartered consumer goods conglomerate, delves into its journey to find common ground with Clean India.

RB is a diversified business conglomerate with operations in around 60 countries and a strong presence in almost 200 markets around the world. It has several power brands such as Dettol, Harpic and others in its portfolio spanning health, hygiene and home products. RB is listed on the London Stock Exchange and is a constituent of the FTSE 100 Index.
At the heart of its rapidly growing consumer health business is a passionate desire to help people feel better. RB invests in research and development to find new ways for people to look after themselves, their families and homes. We aim to reach 200 million people globally, to improve health and hygiene by the year 2020 and the target for India alone is to reach 100 million people, exceeding our overall goal.
In India, a country where 48 per cent of the population defecates in the open, and over 120,000 children under the age of five die annually from diarrhoea, there was an urgent need to address hygiene and sanitation. According to the World Bank, poor sanitation and hygiene costs India's economy $50 billion each year. There are also several other social and gender impacts of open defecation.
Clean India mission
In keeping with its commitment to creating a healthier world, RB launched an ambitious five-year programme titled 'Dettol Banega Swachh India' in 2015. The aim is to support, compliment and significantly contribute to the government of India's Swachh Bharat Abhiyan, aimed at making India open defecation free by 2019. The mission is envisaged as a people's movement across the country. The key components of the programme include driving behaviourial change through communication to achieve the ultimate goal of hygiene and sanitation.
In India, RB has an over 100-year-old history of ensuring healthier lives, happier homes. The "Dettol Banega…" concept has entered its fourth year, with Dettol Banega Swachh India Campaign proving a success in spreading awareness about sanitation and empowering citizens with better hygiene and sanitation facilities across the country. The programme focuses on a holistic approach to swachhta or cleanliness by promoting three steps:
Clean Land (Swachh Zameen)
Clean Air (Swachh Hawa)
Clean Water (Swachh Pani)
Dettol Hygiene modules have been designed to create hygiene and sanitation awareness among children, who in turn educate their families and communities. The modules have been developed in seven Indian languages – Hindi, English, Gujarati, Marathi, Odhiya, Tamil and Telugu – and comprise student workbooks, teachers' manual and innovative teaching aids.
RB's vision is a world where people are healthier and live better. Our initiatives are inspired by the opportunity to create healthier communities worldwide. The initiatives undertaken are based on the needs and priorities of the host communities and are identified in consultation with government bodies, heads of states, social experts, community members and other stakeholders.
Tree plantation
The problem of air pollution has come into sharp focus over the years, with policy-makers deeply concerned with elements like smoke impacting well-being. There is an urgent need to reduce air pollution and improve ambient air quality through voluntary actions by individuals and organisations. RB is contributing to mitigating air pollution with the launch of a programme in association with India-based organisations such as SankalpTaru, Global Interfaith WASH Alliance (GIWA) and ASSOCHAM.
A total of 200,000 shade bearing, fruit bearing and fodder bearing trees from this project will produce over 2,36,000,00 liters of oxygen, retain 600,000 million gallons of water released into atmosphere and reduce 200,000 tonnes of carbon offset. The project is based in Agra, Kanpur and Tehri in the states of Uttar Pradesh and Uttarakhand.
Clean Ganga
This scheme will also support Namami Gange or the Clean Ganga mission by strengthening river embankments. Modern science has proved that without trees and their wide leaves rains stop and our environment becomes barren. This is because trees bring up water from below the soil through their roots, up into their leaves, which "breathe out" up to 94 per cent of that water back into the air. This causes rain, which cools the environment and nurtures life.
A single leafy tree can emit 141,000 litres of water into the air every year. At the same time, carbon dioxide is converted into oxygen, which means everyone can breathe purer air. One tree, according to numerous studies, can provide enough oxygen for four people.
The River Ganga's waters are also being affected because of the lack of tree cover that had once proliferated the Himalayas. As the trees disappear, the mountains are literally crumbling away, source springs are drying up and rain fall is diminishing significantly.
For such vital reasons, tree plantations along the Kshipra and Ganga will be instrumental in their restoration and help revitalise the farms and communities that depend on these rivers for life itself.
Stubble burning
RB, in collaboration with ASSOCHAM foundation for Corporate Social Responsibility (AFCSR), has initiated a Behaviour Change Communication Programme on Air Pollution in Punjab to reduce stubble or crop residue burning. The programme is aimed at educating the farming community and allied groups about the sources of air pollution and explain how the health effects of air pollution can be minimised by adopting alternative options in 95 villages in Patiala district of the state.
This programme has a reach of around 211,000 beneficiaries and involves awareness activities at mass level with all stakeholders – the government, industry, community, media and others. During this campaign, AFCSR along with stakeholders organise awareness camps at community and village levels to provide and promote alternate solutions of crop residue burning.
Sanitation change leaders
A plan to create sanitation change leaders was launched in partnership with Jagran Pehel, the strategic social initiative division of leading media house Jagran Prakashan Limited and the state governments of Maharashtra, Uttar Pradesh and Bihar. The project, now in its second phase, aims to make seven districts of Maharashtra along with 200 semi-urban areas of Maharashtra and villages in Uttar Pradesh and Bihar open defecation free.
The programme reaches out to and works closely with 900 local Panchayat Raj Institution (PRI) members, over 1,000 faith-based leaders, thousands of women and mothers to drive positive behaviourial changes towards better sanitation practices. The programme has already served 300,000 households in UP, Bihar and Maharashtra by reaching out to more than 1,700,000 people directly.  The project uses a unique approach of conducting on-the-ground behaviour change communication with the use of information technology tools such as augmented reality, gamification as well as sanitation chatbots.
Hygiene Index
A Hygiene Index has been devised as an evidence-based policy tool with a focus on urban India that enables decision-makers to fully comprehend hygiene and sanitation challenges. It determines resource allocation to critical areas by breaking down the hygiene and sanitation environment into six broad areas that have an impact on the hygiene conditions in a city – the provision of water; sewerage; solid waste management (SWM); toilets; health; and behaviour change. A scorecard has been devised with a scale of 0-5 for each KPI. Based on the 0-5 scale, the indicators are named as – Savdhan (0.0 to 1.5), Shuruaat (1.5 to 2.5), Samarpit (2.5 to 3.5), Sambhav (3.5 to 4.5) and Swachh (4.5 to 5.0).
At RB, we believe there is a better way to do business – the kind that makes the right kind of social and environmental impact. These are just some of the many initiatives undertaken towards this final goal.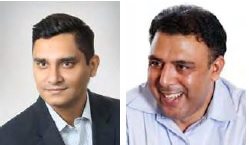 Gaurav Jain (right) is Senior Vice-President, Africa, Middle East and South Asia (AMESA), Health, and Ravi Bhatnagar is Director, External Affairs and Partnerships, at RB in India.