WhatsApp's new privacy policy to impact retail market dominance in India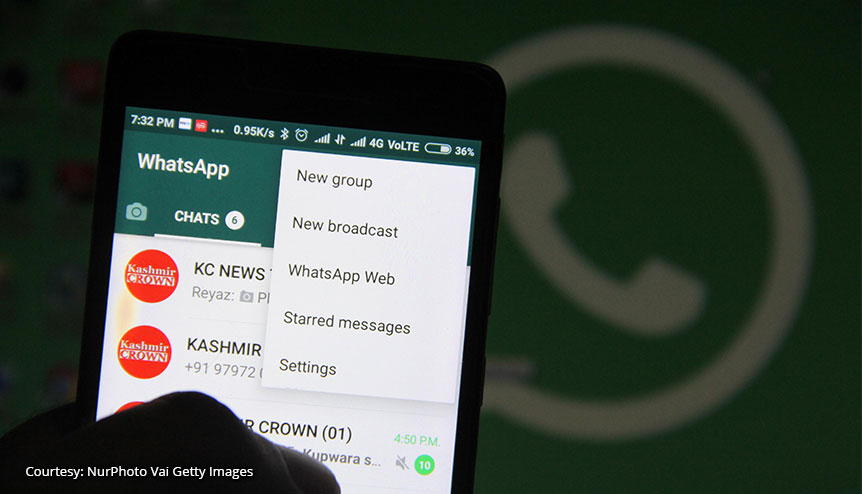 Facebook-WhatsApp's 'accept our data grab or get out' decision is pushing millions of users to migrate to rival platforms like Signal and Telegram. This could bring into question the rationale behind FB's $5.7-bn investment in Jio Platforms, which was aimed at capturing a larger slice of India's retail pie.
Several Indian CEOs, investor groups, companies, analysts, experts and others are wondering how much information they are willing to share about themselves and their group activities after messaging app WhatsApp changed its privacy policy to enable greater synchronisation with parent Facebook.
Result: WhatsApp's loss is turning out to be Signal's and Telegram's gains as hundreds of thousands of users have switched over to these rival apps that offer greater levels of privacy and security.
Matters came to a head recently when several threads of private group chat links showed up on Google searches, enabling almost anyone to join or eavesdrop on these groups.
New privacy policy upsets users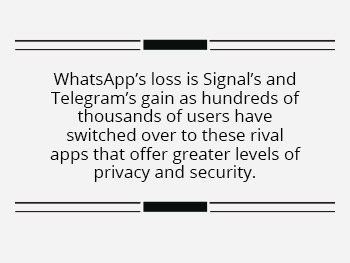 WhatsApp recently updated its privacy policy and terms of service to share more user data with parent Facebook, whose Founder-CEO Mark Zuckerberg had announced last October his technology group is planning to merge Messenger, Instagram and WhatsApp to facilitate their functioning as one system that is completely inter-operable with each other.
As part of this initiative, Facebook has, according to some media reports, began the process of merging chats on its Instagram and Messenger apps. It has already completed the integration of Messenger rooms with WhatsApp.
The groups most concerned at this unilateral change of WhatsApp's privacy policy, which will allow Facebook deeper and more granular access of its users' data, are perhaps senior-level corporate units and investor groups. Some of the latter have tens of thousands of members.
Fears of spying rise
The very real fear that sensitive corporate information and investment decisions involving billions of dollars could be susceptible to motivated spying or just plain nuisance is spooking users who are moving in droves to rivals such as Signal and Telegram.
According to media reports, at least three major fund managers with billions of dollars of public money under their control have shifted away from the Facebook app, which remains the market leader in India.
Millions may migrate to rival platforms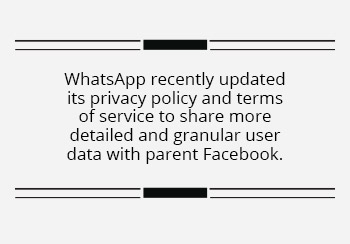 The grapevine has it that dozens of other such investor groups, with millions of subscribers, are also planning to follow suit. Many of these groups, with stock market gurus, analysts, investors, media persons as members, are instrumental in funnelling billions of dollars into the Indian stock markets and fuelling the boom that has taken the benchmark indices, the Sensex and the Nifty to record highs.
They are feeling jittery – that price sensitive information they are sharing within their closed, albeit large, circuit could find its way into the public domain as a result of leaks emanating from WhatsApp's new privacy policy. Result: Some of them are even shifting their web-based calls to Telegram.
Tech titans leading the exodus
Close on the heels of Elon Musk, freshly minted as the world's richest man and co-founder of Tesla, asking people to switch to Signal, some of the leading voices in India's technology landscape also joined the chorus.
They say, market has power. We are the largest market.
Here in India WhatsApp / Facebook are abusing their monopoly & taking away millions of users' privacy for granted.
We should move on to @signalapp NOW.
It is upto us to become victim or reject such moves. https://t.co/iCmKoyLc5x

— Vijay Shekhar Sharma (@vijayshekhar) January 11, 2021
Echoing this sentiment, the Co-Founder and CEO of PhonePe, Sameer Nigam, tweeted: "Product wise, Signal has arrived. Moved 1000+ PhonePe-rs to Signal. Recreated all my work groups. Moved my family groups…. Zero switching cost. Just retain your WhatsApp account (like your old 90s Hotmail account) to reference old threads."
This doesn't spell good news for WhatsApp, which is India's most popular instant messaging app by a distance. At last count, it had 400 million active users in India; that is more than the entire population of the United States.
Deal with Jio Platforms under question
Though the exact contours of the damage this sudden change in policy can cause is not yet clear, some analysts opined that it could upset the applecart for Facebook's $5.7-billion acquisition of a 9.99 per cent stake in Jio Platforms, the technology arm of Reliance Industries.
At the time of the deal, Reliance Chairman Mukesh Ambani had said: "… JioMart and WhatsApp will empower nearly three-crore (30 million) small Indian kirana shops to digitally transact with every customer in their neighbourhood. This means all of you can order and get faster delivery of day-to-day items from nearby local shops. At the same time, small kiranas can grow their businesses and create new employment opportunities."
Test against India's privacy laws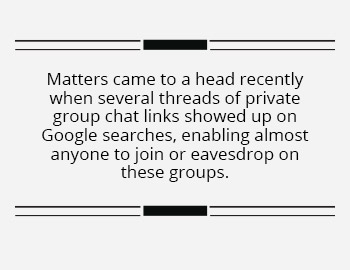 If millions of users migrate from WhatsApp to rival messaging platforms, the raison d'etre of the acquisition could be considerably diluted, resulting in lower than expected value creation by these two technology behemoths.
Then, it is also not clear at this point how Facebook-WhatsApp's "accept our data grab or get out" move will play out as and when it is tested against India's privacy laws.
None of the parties involved have commented on this matter yet. But how this issue plays out could have a bearing not only on privacy issues among investor and corporate groups in India but also play a significant role in how the battle for India's retail market eventually pans out.