What's next for the US-India strategic partnership?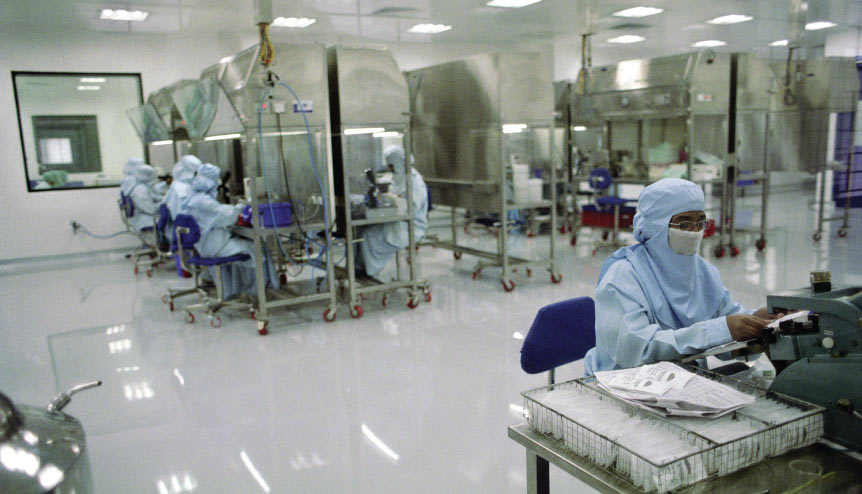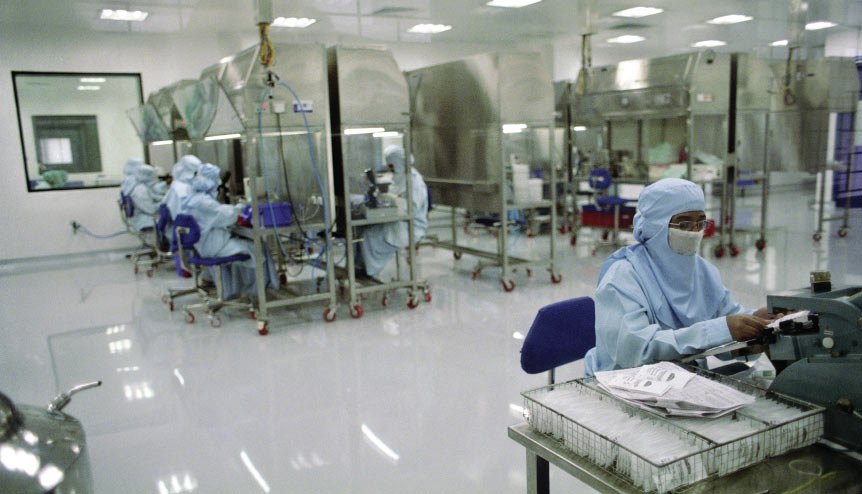 A US-India trade expert dives into how healthcare collaboration could be stepping stone for a stronger bilateral relationship between the US and India.
Highlights:
The pandemic is a chance for India to strengthen its manufacturing sector and attract foreign investment through wide-ranging market-oriented reforms.

In light of the pandemic, India and the US can set an example of shared values by establishing global supply chains in medical supplies.

Sustained healthcare cooperation could be a key aspect for a future Free Trade Agreement between the two countries.
As India prepares for economic recovery in the post-lockdown era, trade and investment will play a significant role in reviving the country's overall growth trajectory. Recessionary conditions will continue to impact industrial activity and millions of jobs. For policymakers, simultaneously addressing health challenges and harnessing the opportunities arising from the likely diversification and relocation of supply chain networks is a daunting task. If businesses adopt a China plus one strategy in the post-COVID era, where does India fit in the calculus?
Government reforms
The pandemic is a chance for India to strengthen its manufacturing sector and attract foreign investment through wide-ranging market-oriented reforms, streamlining the approvals process, deregulating financial markets, and removing government controls and market access barriers.
Since 2014, the Modi government has taken measures to deregulate the market, ease the compliance burden on foreign companies and enact tax and labour reforms. However, the Government has also made unilateral decisions, such as expanding the scope of the equalisation levy, that create uncertainty in India's guidelines for the e-commerce industry— a booming sector capable of growing to $200 billion, from its current $38.5 billion market share, by 2026.
Challenges for foreign investors
There is consensus among policymakers that India needs huge investments and innovative technology. Multinational corporations can bring both. US multinational companies operating in India have pointed to several policy issues, such as the lack of predictability, transparency and national treatment in regulatory policies, that prevent them from expanding further. Lingering retroactive tax disputes have halted expansions that would otherwise bring investments in core sectors. US companies have demonstrated their confidence in India, investing more than $50 billion in the country, and have indicated that they've maintained this confidence even after the breakout of the pandemic. However, they need to be assured that India's policies are stable. Ever-changing policies and a lack of contract sanctity will discourage much-required foreign investment in the country. If India wants to increase its competitiveness in the region, it must involve all stakeholders in the policymaking process, and avoid protectionism.
Looking at e-commerce and logistics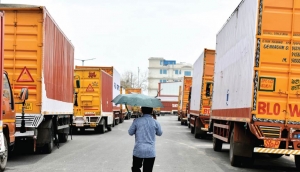 During the lockdown period, supply chain management issues have made it apparent where immediate measures are required. A focused policy approach to ensure uninterrupted supplies of goods and components is needed to minimise industry losses in the coming weeks, with the partial lifting of lockdown. Given the marginally efficient logistic systems in India, e-commerce platforms should be fully utilised at this time, not limited to selling only essential goods.
India must consolidate its logistics sector to benefit the domestic industry and facilitate foreign trade. The government has accorded infrastructure status to logistics, which is expected to improve the sector's performance. Additionally, the introduction of the E-Way Bill, the GST implementation, and other digitisation measures should help streamline the logistics sector in India. However, the sector needs huge investments in the development of hard infrastructure, such as freight corridors and logistic parks.
Scope for collaboration
The pandemic has also underlined the need to strengthen India's healthcare infrastructure. This is an area with many opportunities to deepen collaboration between the US and India. During the COVID-19 crisis, both President Trump and Prime Minister Modi have demonstrated committed cooperation by lifting export bans on ventilators, testing kits, and pharmaceuticals on both sides. This is only the beginning of what we visualise as a "strategic healthcare partnership". India has a robust pharmaceutical industry and already supplies most generic formulations to the US, while the US has a solid supply base for medical devices that India needs to strengthen its health infrastructure.
Both the US and India already play a key role in the medical supply chain, and these roles grow more vital in light of the COVID-19 crisis and recent supply chain interruptions from China. It seems only rational that both countries strategically use this opportunity for mutual benefits and global leadership. The two countries can set an example of shared values by establishing global supply chains in medical supplies.
The US and India have committed to deepening their strategic relationship, and health is an area with tremendous potential. Abbott Laboratories has recently announced its plan to provide its antibody tests in India by the end of May. Medical device company Medtronic has increased its ventilator production to meet the rapidly growing worldwide demand, while Bloom Energy has repurposed its manufacturing facilities in California and Delaware to refurbish out-of-service ventilators and prolong their use. Many other companies are providing financial or in-kind donations to support COVID-19 response and relief efforts around the world; US companies have contributed to the PM CARES Fund and states' Chief Minister (CM) Relief Funds in India.
Both countries should start a dialogue to increase bilateral trade in healthcare – including testing, contact tracing mechanisms, and vaccine development – and use this as a platform to address related issues, such as intellectual property rights. The pandemic is a global crisis, and health cooperation between the US and India may prove critical not only from the perspective of the sustained outbreak, but for facilitating enhanced cooperation in related areas, such as scientific research and development. While a partial trade deal between the two countries would be tangible progress in the near term, sustained healthcare cooperation could turn out to be a key aspect for a future Free Trade Agreement between the two countries.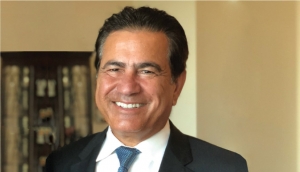 Mukesh Aghi is the President and CEO of the US-India Strategic Partnership Forum.