What makes New Jersey an ideal hub for Indian investments?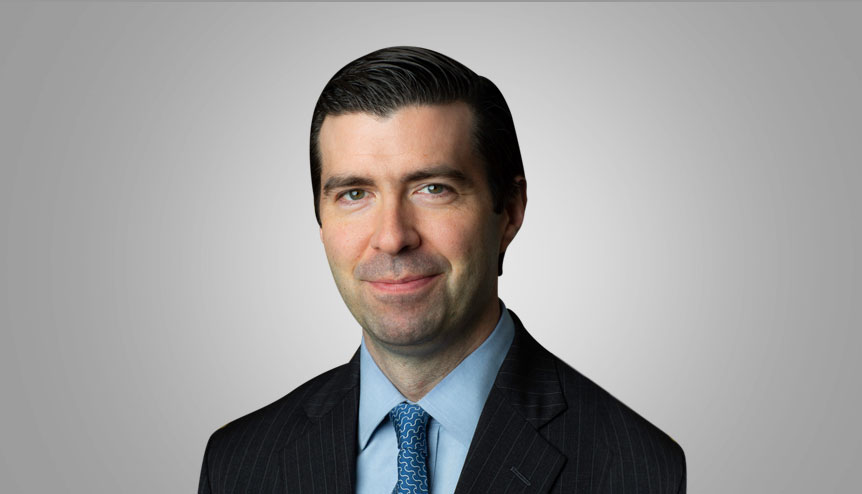 Home to a sizeable Indian diaspora, New Jersey offers several existing and new opportunities of Indian entrepreneurs looking to enter the US. Tim Sullivan, CEO of the New Jersey Development Authority highlights some of the key areas that hold great potential for a stronger bilateral connect.
As part of Governor Murphy's efforts to build a stronger and fairer New Jersey economy, the New Jersey Economic Development Authority (NJEDA) created an Office of International Trade and Investment last year to promote the Garden State as a premier business and investment destination. We are excited about our upcoming trip and look forward to the opportunity to highlight New Jersey's strengths as a destination for business investment.
New Jersey offers a wide variety of advantages for businesses seeking to expand in the United States. One major advantage of investing in New Jersey is our location. Not only is the Garden State located at the heart of the Northeast corridor, but we are also globally connected via the airports and shipping ports in our region. On top of that, New Jersey is home to advanced digital infrastructure and the most connected population in the United States. All this means New Jersey is at the centre of the American and global economies. With $2.8 trillion of GDP—15 per cent of the US GDP—produced within 150 miles of New Jersey and 38 million consumers in that same range, New Jersey is an ideal place for any growing business.
In addition to the state's incredible location, New Jersey is home to many of the world's largest companies. 20 Fortune 500 companies are located in the state, and five of the fastest-growing companies in the world are based here. Most important, Governor Murphy's pro-growth agenda and commitment to creating a leading business environment means companies that invest here will have the support they need from the State.
Locating in New Jersey also gives companies access to top talent from our diverse, highly educated workforce, which includes the most scientists and engineers per square mile in the world, as well as one of the best talent pipelines in the country. New Jersey public schools were recently ranked best in the nation and we're number one in physics, number two in chemistry, and a large portion of our students study at least one foreign language.
Additionally, the Garden State has the eighth largest economy in the United States and is home to 13 of the world's top pharmaceutical companies, and over 400 biotechnology businesses. It's easy to see why so many people choose New Jersey.
These factors have driven a significant amount of foreign direct investment (FDI) from India to New Jersey already. New Jersey receives more than 50 per cent of all greenfield FDI into the Northeast, which is more than New York, Massachusetts, Pennsylvania, and the rest. Additionally, the single largest foreign direct investment into New Jersey over the last five years has been from Aurobindo, a pharmaceutical company based in Telangana, India.
What are some of the sectors already well represented within the connect between India and New Jersey? [Please provide some latest facts and figures here.]
India is the New Jersey's 4th largest trading partner and the 17th largest goods export market for the Garden State. Trade between New Jersey and India generated over $8.3 billion in goods in 2018 and we expect our upcoming trip to increase that figure.
Over the last five years, nearly 80 per cent of Indian investments in New Jersey have been in the pharmaceutical sector. After this, information technology services and software and automotive original equipment are the industries that receive the most Indian investment.
What is the role played by the large Indian diaspora in the region?
New Jersey's Indian-born population is the second-largest in the United States and includes well-known political figures, medical professionals, engineers, lawyers, businesspeople, academics, and media personalities. Indian residents are a critical component of New Jersey's diverse, talented workforce, which is a major draw for businesses to the region. In addition to our thriving Indian population, the Garden State also leads the nation in Indian investments with more than $10.8 billion in investments coming from India in the last 10 years.
What are some of the new partnerships on the anvil since your delegation to India recently?
Over the course of our seven-day, six-city visit Governor Murphy and our delegation will visit Delhi, Agra, Hyderabad, Mumbai, Ahmedabad, and Gandhinagar.
The mission will focus primarily on the pharmaceutical, life science, information technology, clean energy, and financial technology sectors. We will also meet with leaders in the Indian film industry to tout the opportunities available for filmmakers to benefit from New Jersey's Film Tax Credit.
Finally, we will make the case for studying in New Jersey to Indian students interested in going to school in America.
Is the Trump administration's perceived anti-immigrant, and at times anti-globalisation, rhetoric problematic in attracting more Indian investments to the region? 
New Jersey still sees growth in Indian FDI and every Indian company we have spoken with in the last six months have shared plans for expansion. Governor Murphy and the NJEDA are enthusiastic about engaging with the global economy and welcome investment and immigration from all over the world.
What are the top five reasons for Indian companies planning a US expansion to consider a New Jersey base?
Unbeatable location and connectivity – New Jersey's location at the heart of the Northeast corridor offers easy access to New York and its markets, as well Philadelphia, Boston, and Washington D.C. More than 40 per cent of the United States population and thousands of businesses are located within a day's drive of the state. Thinking on a global scale, Newark Liberty International Airport and nearby airports in New York and Philadelphia offer non-stop flights to a combined 270 international destinations and the Port of New York and New Jersey is the largest cargo port on the East Coast. We also lead the nation in connectivity, with the largest percentage of the population with access to wi-fi broadband.
World-class higher education institutions – New Jersey is home to 63 colleges and universities. In US News & World Report's 2018 Best Colleges rankings, Princeton University earned the #1 spot for the 7th consecutive year and several other New Jersey universities also are ranked among the Top 150 in the nation, including Rutgers, the State University of New Jersey; Stevens Institute of Technology; New Jersey Institute of Technology; and Seton Hall University. New Jersey also boasts the fourth-highest share of science, technology, engineering and mathematics (STEM) graduates in the nation. All of this means companies that invest in New Jersey have easy access to the talent they need to thrive in today's innovation economy.
Talented workforce – New Jersey's workforce is rich with highly-skilled professionals, which is why New Jersey has emerged as one of the fastest-growing biotechnology hubs in the country. We have more scientists and engineers per square mile than anywhere else in the world, which makes our state a particularly good destination for innovating companies looking to expand and continue pushing the envelope.
Diversity and inclusion – New Jersey is a welcoming environment for international residents. For many of these foreign families, raising a family in New Jersey is easier, because its diversity creates a culture of inclusion. Additionally, we have one of the highest concentrations of top foreign talent and the third-highest concentration of foreign-born residents in the United States.
Follow the leader! – New Jersey gets over 50 per cent of all Indian investment coming to the Northeast. Indians are the largest ethnic population in New Jersey, and Indian students are one of the largest populations in our institutions of higher education. The Indian diaspora has been in New Jersey for decades and are thriving.  Don't listen to me – look at the hundreds of businesses and thousands of people who have come to New Jersey and found success.