We are making it easier for Indian businesses to set up in the UK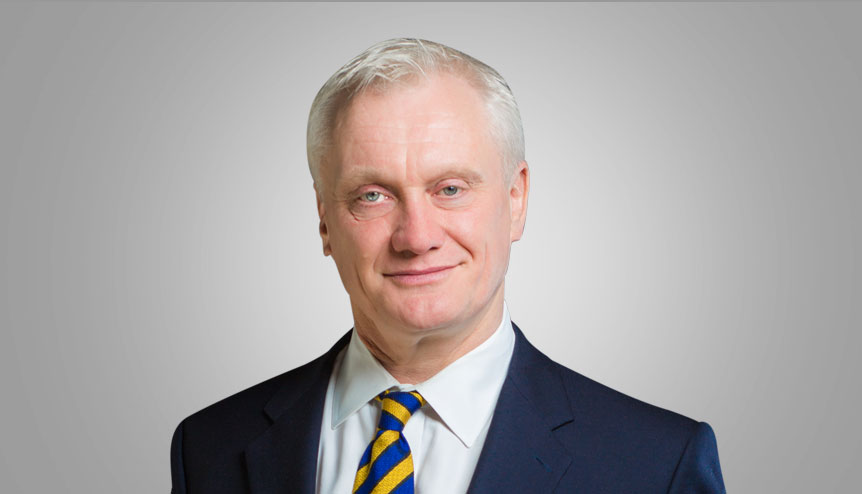 The Minister for Investment at the UK Department for International Trade UK makes a note of several initiatives and opportunities in the country that will continue to foster a stronger UK-India relationship.
Earlier this summer in London, the UK and India reiterated their plans to strengthen bilateral trade relations with an emphasis on innovation, technology and financial and professional services.
The India Day summit showed our commitment to growing the trading relationship between our two countries – valued at £20.47 billion in 2018. India is already the UK's 11th largest export market outside of the EU and accounts for £7.5 billion of existing investment in the UK.
As Minister for Investment, it is promising to see that the UK and India have been among the top five investors in each other's economies since 2010, and the UK has been the largest EU investor into India since 2000. We have a remarkable record on which to build.
In support of this, we have made significant headway in creating a framework of initiatives that open opportunities for both UK and Indian businesses to boost exports and investment. Our 'Living Bridge' of people, ideas, institutions, language and technology has produced common links and complementary skills that mean UK and Indian businesses of all sizes and in all industries are natural partners.
The UK has an R&D sector that is geared to help businesses based here reach their full potential. We have a world-leading reputation in science, research and innovation, ranked in the top five countries in the Global Innovation Index 2018.
This presents the UK as the ultimate destination for Indian businesses in some of our fastest-growing sectors such as FinTech and technology in healthcare. Our network of Catapult centres across the UK is designed to enable the commercialisation of these emerging technologies on a global scale.
Our research-led tax incentives such as Patent Box, R&D Tax Relief and R&D expenditure credit provide considerable efficiencies for businesses that choose the UK as their R&D base.
London is one of the financial capitals of the world, offering opportunities for India's growing financial infrastructure sector. In particular, our Fast Payment Systems sector is a global leader in innovation and can play a vital role in supporting India's priorities in financial infrastructure.
And it's not just London. Our regions in England the Midlands, the North and the South of England as well as Scotland, Northern Ireland and Wales offer an attractive investment climate for technology, life sciences and manufacturing.
Speaking of partnership, we have a number of initiatives in place that will grow UK-India partnerships in priority sectors.
Our Tech Partnership connects Indian and UK businesses with tech expertise, universities and venture capitals providing clearer routes to market. Part of this is the mentoring programme, the FinTech Rocketship Awards, which gives Indian and British entrepreneurs the opportunity to pitch for investment.
The UK-India Tech Hub offers businesses the chance to connect with a team of experts from India's technology sector, while cross-border Tech Clusters encourage collaborations with centres of excellence in the UK and India.
In mobile and data technology alone, India boasts some of the lowest mobile data costs globally and has 1.2 billion internet subscribers while the UK is the fourth most innovative country globally – making our two countries perfect partners in this space.
The UK is India's second-largest international research and innovation partner and the UK has a very competitive offer compared with other countries. We are determined to attract the brightest and the best from India to work with in the UK.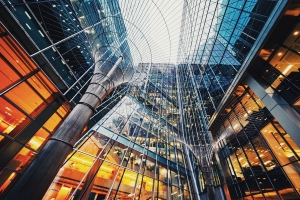 The UK's immigration system lends itself to that, and contains many routes open to scientists and researchers. We have a fast-track immigration route which will be designed to attract elite researchers and specialists in science, engineering and technology, from maths Olympiads at the very start of their careers to the winners of internationally recognised prizes and fellowships.
This will ensure that those with specialist skills in STEM subjects can come to the UK and make an important contribution to our leading science and research sectors, significantly enhancing the intellectual and knowledge base of the UK and lead to enhanced skills returning to India.
That's why we are making it easier for Indian businesses and start-ups to set up in the UK. Our Start Up Visa and Innovator Visa are two options that will widen our pool of talent here in the UK.
We hold numerous events throughout the year that offer opportunities for businesses in the UK and India to meet and find trade opportunities, including our Go Global Programme for start-ups – part of the UK-India Tech Partnership – and TeXchange, for those looking to meeting UK healthcare stakeholders.
As two modern, diverse democracies, the UK and India are natural partners. We share knowledge, research and resources to drive growth: promoting our people's prosperity, improving global security and tackling our common challenges. India's ambitious growth and reform plans combined with an even more outward-looking UK means businesses in both countries now have an opportunity to grow together.
Our complementary strengths can propel economic growth in both countries. That's why I am calling for a stronger partnership between the UK and India so that we can move forward and grow together.
Graham Stuart MP is the Minister for Investment in the Department for International Trade, UK.