Vasudhaiva Kutumbakam, for India, the world has always been one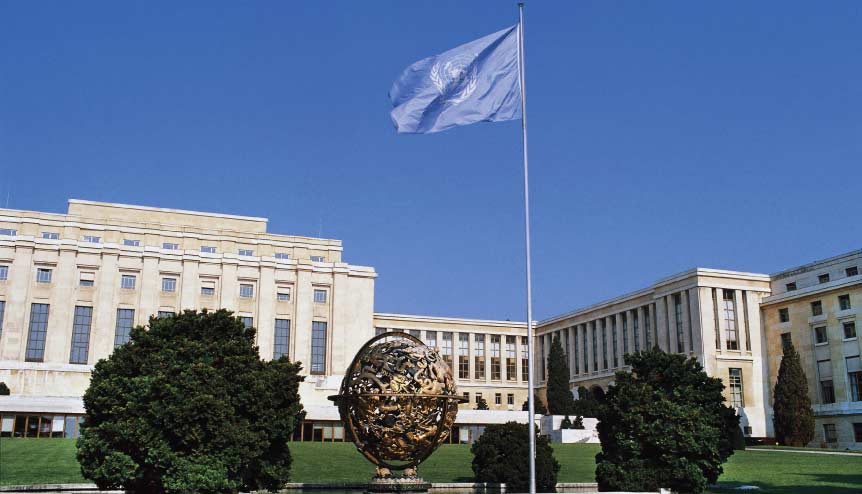 New Delhi's return to the UN Security Council (UNSC) as a non-permanent member is a welcome moment, but it needs to give way soon to a permanent seat at the coveted council – for few other nations can today claim to be as responsible and reliable a global stakeholder as India.
Today will be a historic day for India – as it returns to the UN Security Council as a non-permanent member after a hiatus of 8 years.
India is a candidate for a non-permanent seat from the Asia-Pacific category for UNSC for the 2021-22 term – the elections for which will be held on June 17 – but its victory is a given since it is the sole candidate vying for the lone seat from the grouping.
Related stories: Why India is ready for a permanent role at the UN Security Council
India's outreach creates a new paradigm in public health security
Changing world order sets the backdrop for India's stint at the UNSC
New Delhi's candidature was unanimously endorsed by the 55-member Asia-Pacific grouping – including China and Pakistan – in June last year.
This is, of course, not India's first brush with the UNSC – as one of the founding members of the UN, New Delhi has been a non-permanent member of the coveted council several times in the past.
But this time promises to be different.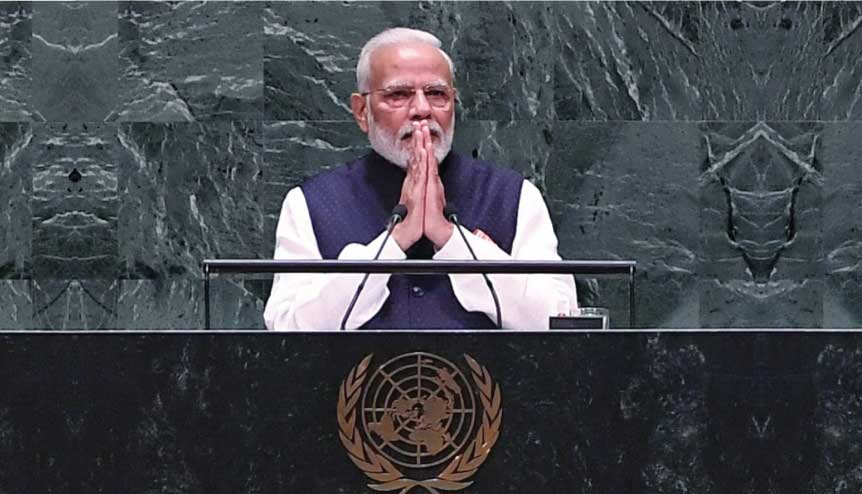 Vasudhaiva Kutumbakam
First, it comes on the eve of significant milestones – the UN will celebrate its 75th anniversary this September, while India will mark the 75th anniversary of independence in 2022.
And both the milestones will be important reminders of how India will bring its age-old ethos of "Vasudhaiva Kutumbakam" – Sanskrit for the World is One – to the very agency that it helped set up way back in 1945.
As a founding member of the United Nations, India signed the UN Charter along with 50 other countries, on 26th June 1945 – two years before it gained independence. Since then, the UN and India have enjoyed a long history of close co-operation and today the United Nations system in India includes 26 organisations serving in the country.
Indeed, the annals of UN history are full of the contributions of illustrious Indians. Arcot Ramaswamy Mudaliar was the first president of the UN Economic and Social Council in 1946. Vijaya Lakshmi Pandit became the first woman to be elected as the President of the General Assembly in 1953. Lakshmi Menon, India's delegate to the Third Committee in 1948, argued forcefully in favour of non-discrimination based on sex.
And it's thanks to the efforts of Hansa Mehta, India's delegate to the UN Commission on Human Rights from 1947 to 1948, that Article 1 of the Universal Declaration of Human Rights today contains the all-important phrase "All human beings are born free and equal".
But in the backdrop of Covid-19 and India's untiring efforts to provide succour to a world battling an unseen enemy, New Delhi's role gains even more prominence than the history of the past decades.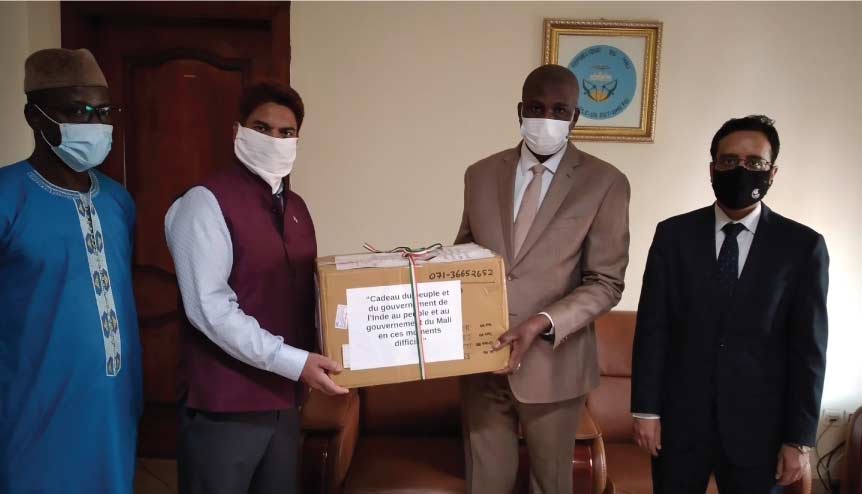 Experts agree that India's fulfilment of its international obligations and assuming global leadership for handling the Covid-19 pandemic deserve a permanent recognition.
"Most countries were preoccupied with their internal crisis management [during Covid-19] and did not deem global engagement a priority. It was this leaderless void that India tried to fill and even offered to evacuate people from all the neighbouring countries while bringing back Indian students from the Chinese city of Wuhan in the early stages of this pandemic. Since then, [Prime Minister Narendra] Modi and [Foreign Minister] S Jaishankar have been engaged with global leaders across the world regularly," said Harsh Pant, professor of international relations at King's College in London.
India, the peacekeeper
India's diplomatic play comes at a critical juncture in global politics as the US and China argue over the origin of the novel coronavirus and concerns mount over their respective handling of the crisis. "Through its health diplomacy, India may be trying to carve out an independent space for itself. The world looks set for a new Cold War between the US and China – Covid-19 may have brought the middle power moment in international politics," Pant told Nikkei.
Spokesman speaks stupidly on behalf of China, trying desperately to deflect the pain and carnage that their country spread throughout the world. Its disinformation and propaganda attack on the United States and Europe is a disgrace….

— Donald J. Trump (@realDonaldTrump) May 21, 2020
As mentioned in the earlier tranches of this special series, India has proven to the most cynical sceptic that given the occasion, it can always rise to challenges of a global crisis and go above and beyond to contain it.  "The post-coronavirus world order could create the space for a group of middle powers to provide global leadership. India is among the countries that could become more influential," Gautam Bambawale, a former Indian ambassador to China, told the Times of India recently.
That influence is not a matter of happenstance though.

From his assiduous courtship of regional heavyweights in his first term to consolidating ties with Bay of Bengal nations and re-activating relations with NAM in his second term, Prime Minister Modi has dextrously navigated the existing geopolitical landscape to garner India the additional global equity and goodwill.
Modi's first term started with SAARC leaders in attendance at his swearing-in – while the second one was with the heads of BIMSTEC (Bay of Bengal Initiative for Multi-Sectoral Technical and Economic Cooperation) member countries. The recent SAARC and NAM summits where the Prime Minister took an active part are also a well-calibrated strategy by New Delhi to leverage India's global outreach and forge stronger strategic relations.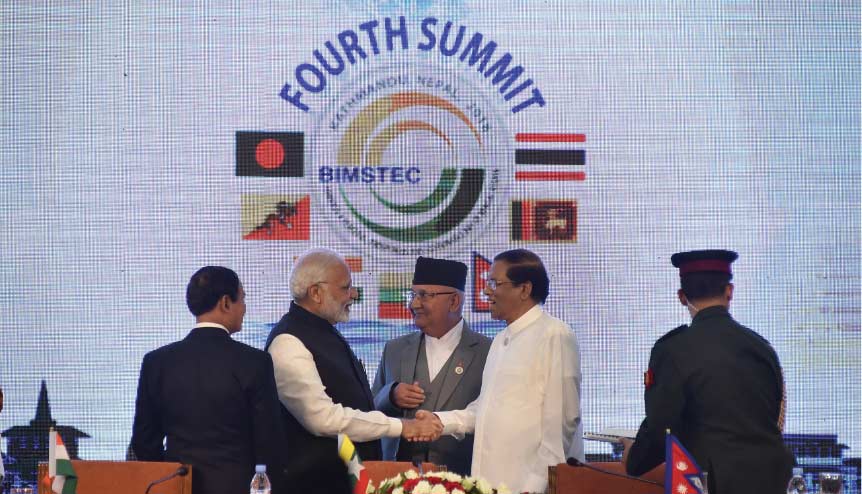 "From the very beginning of the Covid-19 crisis, the Modi government has been outward focused and compared to most other major powers it recognised the need for global engagement. This extensive global outreach has been a departure from the past when India tended to look at itself as a nation with limited ability to shape global outcomes. The new outward orientation is in tune with New Delhi's larger foreign policy approach aimed at projecting India as a responsible and reliable global stakeholder," said Pant.
All this should serve India immensely in its current quest for a seat at the UNSC – not temporary but a permanent one.
Indeed, as the world looks to settle down for a new normal in the aftermath of the pandemic, India has set its sights on new NORMS.
In the words of Ambassador TS Tirumurti, India's Permanent Representative to the UN, India's focus at the global agency will be to highlight "the New Orientation For A Reformed Multilateral System (NORMS)".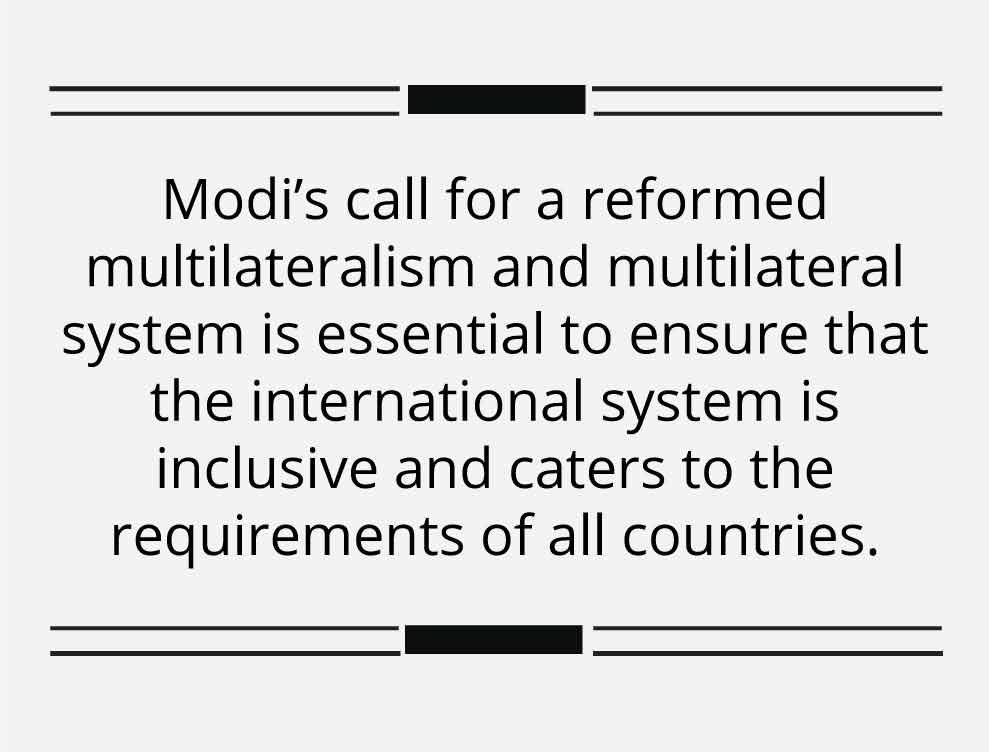 "India's priorities include new opportunities for progress, effective response to international terrorism, reforming multilateral systems, comprehensive approach to peace and security and technology with a human touch. As the UN commemorates its 75th anniversary this year, it is clear to us that the United Nations and indeed multilateralism itself need to change to reflect the contemporary realities to enable them to remain effective and credible," he said in a statement.
The envoy also referred to Modi's call for a reformed multilateralism and multilateral system as essential to ensure that the international system is inclusive and caters to the requirements of all countries.
In its formative years, independent India deemed its membership of the United Nations as a crucial guarantee for maintaining peace and security and stood at the forefront of the battle against colonialism and apartheid.
In many ways, history completes a cycle as India once again stands at the forefront of the global battle against the apartheid of inequality that the coronavirus seeks to inflict on humanity, embodying its ancient and enduring appeal: Vasudhaiva Kutumbakam.
** Tomorrow: How India's internal actions to announce a massive fiscal stimulus, bring back hundreds of thousands of citizens and urgently address social welfare has burnished its credentials as a global crisis manager.