US must rediscover its foundational values, Indian Americans have a role to play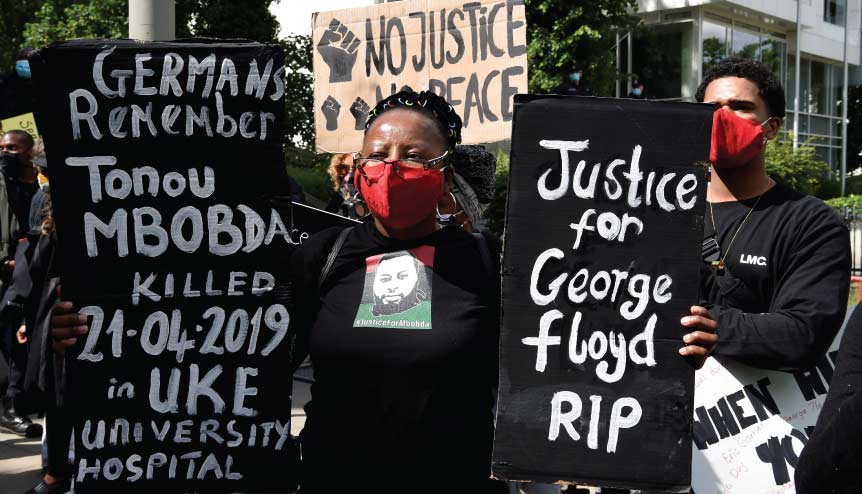 The US has to quickly resolve its ethnic divides and rediscover its foundational values. Otherwise, it will be difficult to stem the advance of forces that are antipathy to liberal democracies world over, writes India Inc. Founder and CEO Manoj Ladwa.
Here's a chilling statistic from the Washington Post : Of the 992 people killed by the police in the US in 2018, 229 were black. That's 23 per cent of all deaths at the hands of law enforcement officials – double the percentage of Black Americans, which is 12 per cent. 
A Stanford University analysis of data collected between 2011 and 2017 from about 100 million incidents shows that black drivers are more likely to be stopped and searched at traffic stops than white drivers. Going more granular, the analysis showed this proportion fell significantly after dark when it becomes more difficult to determine the colour of the driver from outside.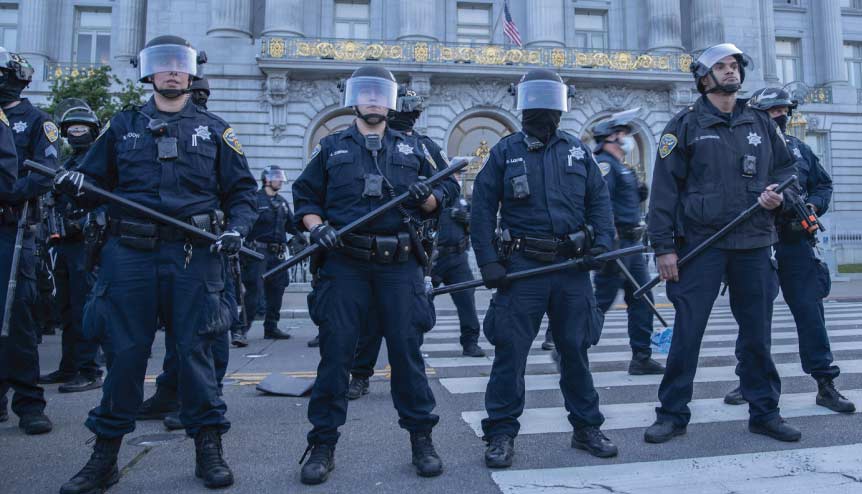 Then, according to a Pew Research Centre report dated April 30, 2019, there were 475,800 black prisoners in the US at the end of 2017. That's 33.05 per cent of the total prison population of 1,439,808. The proportion of white inmates in US prisons was 30.32 per cent, less than half its 72 per cent share in the US population.
Racism institutionalised in the US 
As the world comes together with large sections of American civil society to condemn the murder of George Floyd by a Minneapolis police officer, these statistics prove what many people know but few in positions of authority want to acknowledge  – that racism and racial discrimination is hardwired into a significant section of American society and this often shows up in the way the US state deals with its black (and other coloured) citizens. 
But now that this institutionalised racism has been exposed (again), it needs to be confronted head on. It requires leadership that needs to address the inequalities in American society.  
In fact, it just requires LEADERSHIP.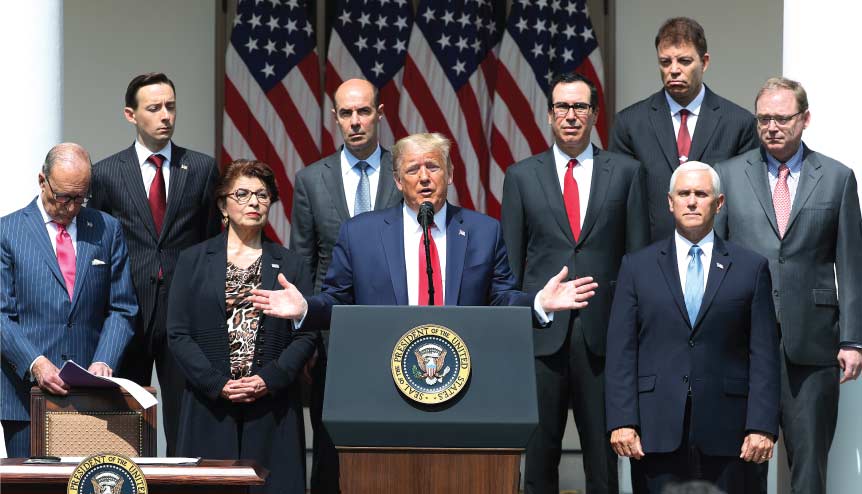 US is distracted
The world can't afford to have the US distracted at this juncture. The free world is facing a direct challenge to the raison d'etre of its very existence. The liberal-democratic order, of which India has been and remains a shining beacon, is facing a threat from a rising new hegemon that privileges authoritarian order over democratic expression while profiteering from the chaos it stokes. 
Lean on America's Indian diaspora 
As American society comes to terms with race, diversity and its mixed ethnicity, its leadership can lean on its 4.4 million-strong well educated, successful and integrated Indian American community. Despite forming only 1.35 per cent of the American population, this community has carved a niche for itself, as it has in the UK and across the world, in the professional sphere, in business, in the arts, in science and in public life.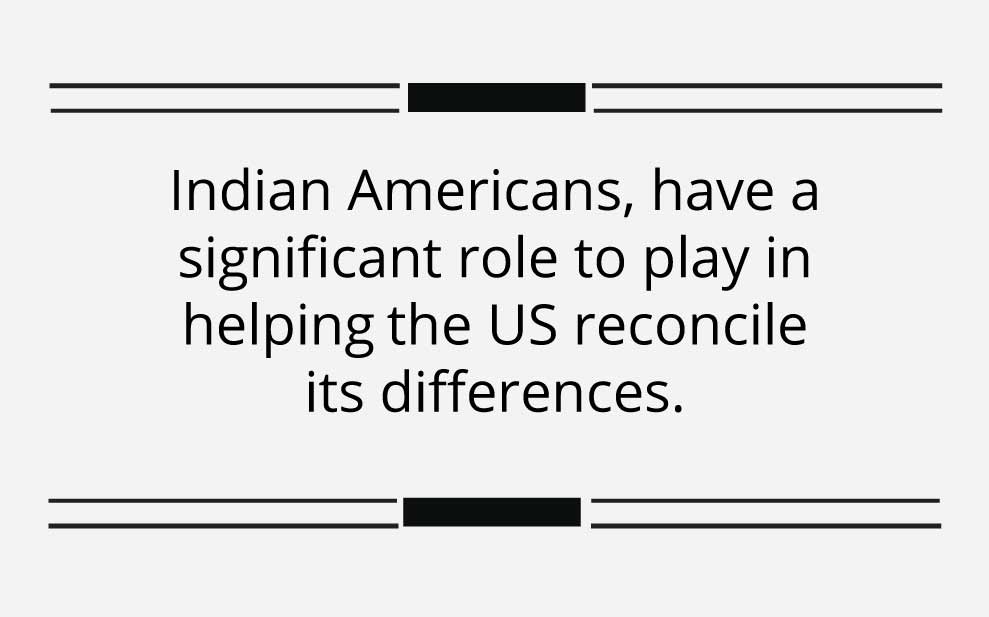 The Pew Research Centre says Indian Americans have a median income of $100,000, the highest among all ethnic groups, including white Americans and at least 72 per cent have at least a bachelor's degree.Indian Americans, given their position as a hugely privileged minority, with their well respected doctors, engineers, and community support groups, have a significant role to play in helping the US reconcile its differences. It needs to do so ASAP as democracies across the world, and all the values they stand for, need the leadership of the only superpower in the world in this time of crisis. 
Not quite a melting pot 
The US has long prided itself as being the great melting pot of cultures, ethnicities, communities and religions – where people from diverse backgrounds subsume their previous identities into a common American individuality.  Indian American's have certainly benefitted and contributed.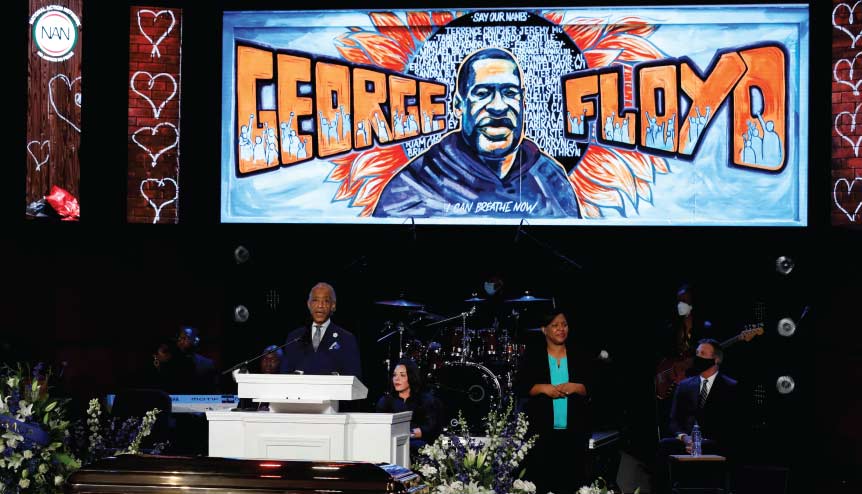 But the George Floyd murder has dented it's to global leadership. US citizens by their conduct, and the American government by its actions, must reclaim this mantle. The race riots and the cases of arson and looting, beamed into homes worldwide via 24×7 news television and the internet, are compromising long-cherished US positions – which serve as beacons for a fair and democratic world. 
Unfortunately, there are no signs yet that the US leadership at least is aware of the huge weight of responsibility that contemporary history has placed on its proverbial shoulders.  
Rediscover foundational values 
As America burns and politicians stoke the embers of insularity and its historical divides, its leadership of the free world, unchallenged since the end of the Second World War, is being questioned by friends, allies and rivals alike.  
As the US goes through a catharsis in memory of a former high school football star who happened to have the wrong complexion in a society still obsessed with colour, the world waits for a still relatively young nation to rediscover its foundational values.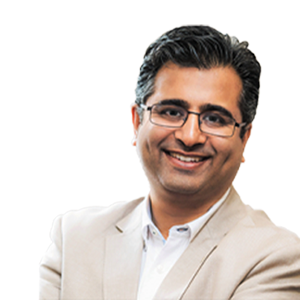 Manoj Ladwa is the Founder and CEO of India Inc. publishers of India Global Business.