UK university project to build solar power stations in India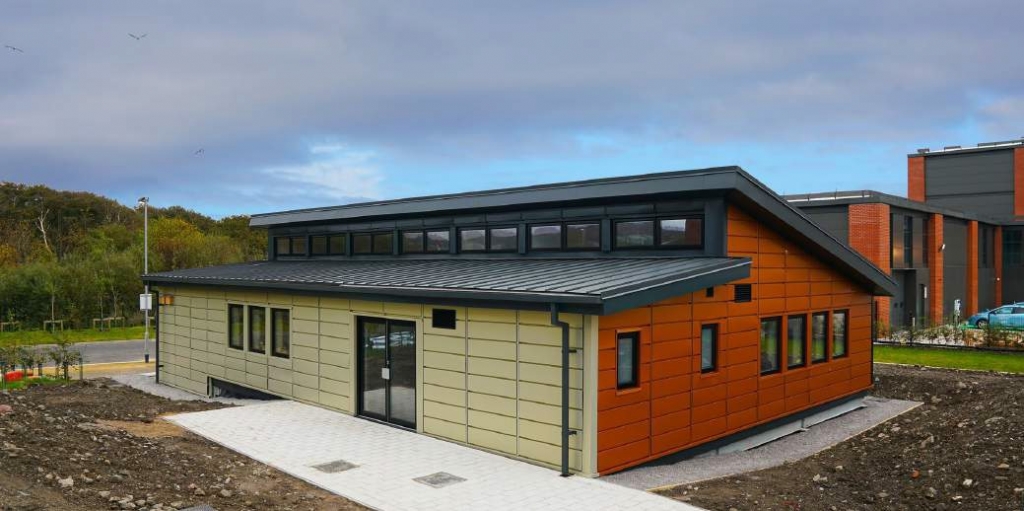 A consortium of 12 British and Indian universities led by Swansea University in Wales has won £7 million of UK government funding to build five self-sufficient solar-powered buildings in remote Indian villages.
A new solar project, called SUNRISE, will develop printed photovoltaic cells and new manufacturing processes which can be used to construct solar energy products in India. These will then be integrated into buildings in at least five villages of India, allowing them to harness solar power to provide their own energy and run off grid.
The programme is part of the Swansea University led SPECIFIC Project, which had recently opened the UK's first "energy-positive classroom" and revolves around a "buildings as power stations" concept.
"The energy-positive classroom we built shows that this technology works, successfully turning buildings into power stations. This funding will enable us to export this model to support India's plans to boost solar energy," said Professor Dave Worsley of Swansea University, head of research at the SPECIFIC project and leader of the SUNRISE team.
"The Swansea team will be working closely with our partner universities in the UK and India. Our hope is that if we can show this works on five villages in India, then it could be rolled out to other buildings in India and around the world," he said.
Swansea University says the project is in line with Indian government plans, announced by Prime Minister Narendra Modi, to turn the country into a solar energy leader, leap-frogging fossil fuels, and to boost the Indian manufacturing sector. The university team's concept of a building as a power station has been working in the form of its first energy-positive classroom on the Swansea University Bay campus.
"Designed and built by the SPECIFIC project, the classroom can run off grid. Electricity is generated by a steel roof with integrated solar cells, supplied by SPECIFIC spin out company BIPVco. It is connected to two saltwater batteries, which are being used in the UK for the first time and are capable of storing enough energy to power the building for two days," the university said in a statement.
The building uses Tata Steel's perforated steel cladding for the generation of solar heat energy, which can be stored in a water-based system, and an electrically-heated floor coating that has been developed by SPECIFIC researchers.
Some of the other universities part of the consortium include Oxford, Cambridge, Brunel, and Imperial College London and the £7-million award comes from the UK government's Global Challenges Research Fund (GCRF), which supports cutting-edge research that addresses the global issues faced by developing countries.
Jo Johnson, UK minister for universities and science, said: "From healthcare to green energy, the successful projects receiving funding highlight the strength of the UK's research base and our leadership in helping developing countries tackle some of the greatest global issues of our time.
"At a time when the pace of scientific discovery and innovation is quickening, we are placing science and research at the heart of our Industrial Strategy to build on our strengths and maintain our status as science powerhouse."
One of the key aims of the SUNRISE project for India is to provide a real-life example which proves that this technology works, and that it is appropriate within communities. The plan is that it will encourage local industries to manufacture affordable prefabricated buildings, adapted for their environment, that can generate, store and release their own power.
Swansea University's Active Classroom generates, stores and releases its own solar energy. It is branded as a building for learning from, not just in.
Electricity is generated by a steel roof with integrated solar cells, supplied by SPECIFIC spin-out company BIPVco. It is connected to two Aquion Energy saltwater batteries, which are being used in the UK for the first time and are capable of storing enough energy to power the building for two days.
Architect Jo Morgan says: "Some of the technology is new, but most is already available on the market and affordable. Whilst each product is in itself important, the real innovation is in the way they work together to generate, store and release energy."
The Active Classroom's clever control system combines technical performance data from each component with occupancy and seasonal weather variations to manage the building's energy use and provide a comfortable environment for students.
"For us this project wasn't just about showing that it works technically: it was also about working closely with our construction industry partners on a real project, developing skills and helping to bring low carbon buildings like this closer to market," Morgan adds.
Solar Plants is one of many partners on the project. The Port Talbot, Wales, based company is assisting the SPECIFIC team with the design and installation of the solar-to-storage connectivity.
Ian Hewson, Off-grid Engineer for Solar Plants, said: "We are proud to be involved with this game-changing project. This classroom challenges commercial property design norms, and if successful will help shape the way buildings are designed going forward.
"Working with engineering giants Tata Steel and innovators SPECIFIC has been an incredible experience and has helped Solar Plants develop market leading knowledge in this new technology."
The Active Classroom provides teaching space and a laboratory for Swansea University students, as well as a building-scale development facility for SPECIFIC and its industry partners.
SPECIFIC is led by Swansea University and works with more than 50 partners from academia, industry and government to deliver its vision for buildings as power stations. Its Strategic Partners are Tata Steel, BASF, NSG Pilkington Glass and Cardiff University, and it is part-funded by Innovate UK, EPSRC, and the European Regional Development Fund through the Welsh Government.