UK's Big Curry drive to raise funds for India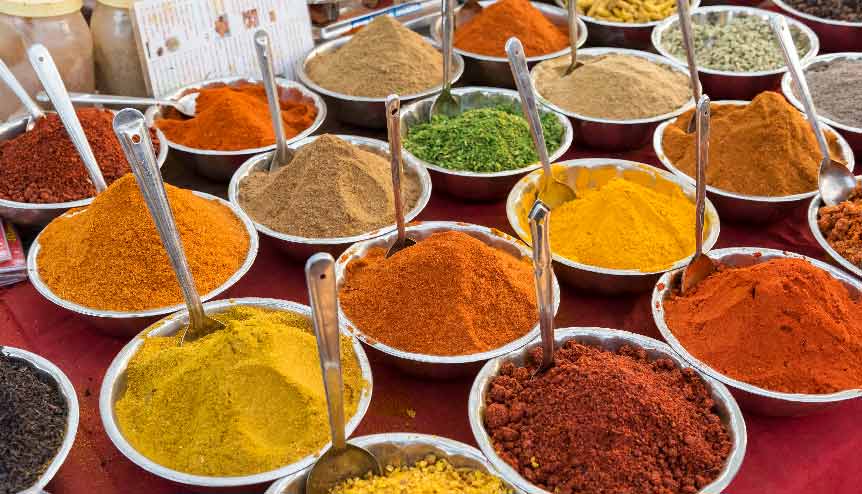 The concept is an extremely simple one: deploy the UK's favourite dish for a fundraising drive and get the nation cooking and ordering curries.
The British Asian Trust's "Big Curry Night In" is intended as a fun way to bring a locked down public together to support those most in need in India and across South Asia, and at the same time also help rejuvenate the UK's local takeaway businesses, struggling through the coronavirus pandemic shutdown.
Cook off
Richard Hawkes, Chief Executive of the British Asian Trust, explains: "The nation's love for curry and South Asian food has a long, established history and is a vital part of the UK's restaurant and takeaway industry, which has suffered in recent weeks due to the national health crisis.
"Along with some of our celebrity ambassadors we encourage members of the public to get their orders in or get their favourite recipes out and enjoy their favourite meal at home over the next week and share their experiences with us on social media to help support our fundraising campaign."
Until the end of May, the Big Curry Night In will be encouraging the British public to order a curry from their local restaurant or prepare their own curry at home in celebration of the nation's favourite takeaway meal. Households can share their meal virtually with loved ones and friends in other households via video calling and social media as part of the drive backed by food delivery firms Deliveroo and Uber Eats, Cobra Beer and BT.
Local and global
Will Shu, CEO of Deliveroo, said: "While many restaurants have closed, their kitchens remain open for takeaway and delivery. At Deliveroo we are immensely proud to partner with curry houses up and down the country to bring their incredible dishes straight to your door."
Donations will go towards the British Asian Trust's recently launched Covid-19 Emergency Appeal for countries across South Asia, where an estimated 40 million children are in need and over 400 million daily workers have seen their livelihoods disappear with no form of income and no savings. At the same time, it is also a way of rejuvenating local takeaways – battling with a lack of footfall amid the social distancing rules.
Toussaint Wattinne, General Manager of Uber Eats in the UK, adds: "We want to support local businesses up and down the country as they keep their kitchens firing to feed people across the country. This is a great cause and proud to play our part."
National tradition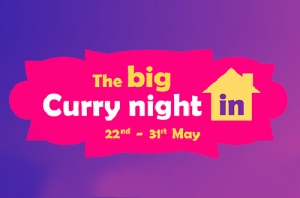 The British Asian Trust, founded by Prince Charles in 2007 to fight poverty across South Asia, said the latest initiative is a unique opportunity for the nation to come together to support the struggling hospitality industry in the wake of the national health crisis, whilst at the same time donating to a vital cause.
Bas Burger, CEO, Global – BT, said: "BT has a long-standing relationship with India – we've been there more than 30 years providing services to some of the world's largest multi-national organisations. Now millions of people across South Asia face losing everything due to the pandemic and need our support. 
"Curry nights – whether in a restaurant, takeaway or made at home – are a national tradition in the UK and the Big Curry Night In will not only raise funds, but give everyone a chance to share their enjoyment of our country's favourite dish with friends and family in video calls and on social media."
by Aditi Khanna
*Info: www.bigcurrynightin.com