UK-India Tech Partnership: The next level of thought leadership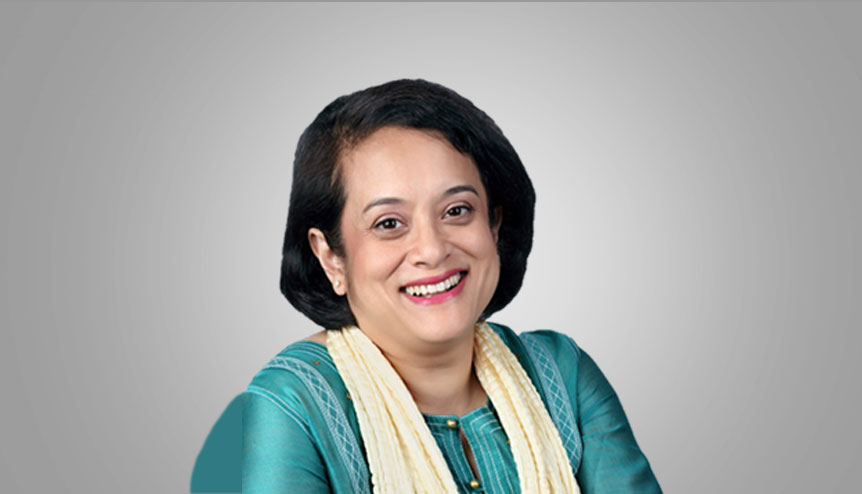 A symbiotic approach between the UK and India can address the challenges of reskilling and set a remarkable example of co-creation in the digital era, notes a prominent Indian tech expert.
We are in the midst of multitudinous shifts. Tectonic, as they are, and seemingly trying to outdo each other—in terms of impact—they are creating vast opportunities and challenges alike. One such is AI. It is estimated that it will add more than 15 trillion dollars of value globally, in the next few years. It is overwhelming when we reimagine a future and what the combinatorial power of deep tech can do for humans.
On the other hand, we are also witnessing nationalistic fervour across the world which is influencing trade and commerce in a big way. Arguably, protectionist measures are a direct fallout of such extreme sentiments. There's a third front as well with Brexit looming large. While we remain fairly confident of the opportunities ahead, and yet, political pundits don't seem to agree about the final outcome.
I believe there is no better time like now for the UK and India to join hands to change the narrative and set the new norms for a more strategic win-win collaborative model in the Digital World. The UK is our (Indian IT-BPM industry) second largest export market and this relationship has been forged over many decades. I do believe the two leading nations can collaborate even further as equal partners, and provide thought leadership in digital technologies, globally. And, it's much needed!
The "Indo-UK Tech Alliance" was created last year with NASSCOM and techUK as equal partners, and it was endorsed by the prime ministers of both the nations. It is aimed at increasing collaboration on skills, new technologies, policy development and innovation. Talent and co-creation—intricately linked—form the bulwark on which this platform rests. While on cue, let's look at the two big pieces separately.
Talent
It is worthwhile to remember what General Eric Shinseki, former chief of staff for the US Army, once said: "If you don't like change, you're going to like irrelevance even less."
Embracing a culture of continuous learning is our best bet to stay relevant in a rapidly shifting landscape. Ironically though, premium qualifications continue to be worshipped but are no longer a guarantee for lifelong employment. And, it's not just about learning AI, analytics and allied technologies. Beyond technology and domain expertise, it's also about understanding that it's no more about products or services, but only about Experience First. It's about comprehending the Speed of Trust which once lost will be impossible to regain. It's also about working collaboratively to get rid of silos and functioning in an environment where gig professionals and bots are co-workers. It's really about aligning ourselves in ways to reap the incredible benefits of the Fourth Industrial Revolution.
Almost all countries are struggling to address the challenge of reskilling in varying degrees. Primarily due to skills shortage, there's a strong likelihood that 70 per cent of leaders across sectors will be disrupted in less than a decade.
It would be worthwhile to recall what Peter Drucker once said, "The only skill that will be important in the 21st century is the skill of learning new skills. Everything else will become obsolete over time."
Indian IT employs 4 million people directly, of which, 0.6 million are trained in digital, a very large global talent pool. At NASSCOM, we have our own industry-led FutureSkills platform which is contributing significantly towards reskilling the next 1.5-2 million people over the course of the next four to five years. Many of you may recollect, we had launched this initiative in May last year, in the presence of Matt Hancock, the then Secretary of State, the UK Government.
At this juncture, a synergistic approach between the two nations will bring together diverse stakeholders and facilitate massive skill building in deep tech. It is the perfect setting for India and the UK to jointly define a roadmap for not just developing digital talent but also setting the tone for the biggest need of the Digital World—Talent Mobility! The talent crisis is very real, and we just do not have enough talent in any country to meet the changing needs of jobs. Countries have to start facilitating high skilled talent mobility as a key strategy. The UK and India coming together to define the way forward can set the tone for the rest of the world and address one of the biggest challenges facing global business.
Co-creation
The idea of co-creation stems from various needs—disruptive innovation, wider access to data, new revenue streams creation, enhanced customer focus and of course, deeper market access. Given the complexity and speed, it's virtually impossible for entities (even nations) to have complete control over the value chain.
Indian IT companies continue to play a strategic role for their global clients (more than 75 per cent of Fortune 500 companies) as they streamline the latter's Go-to-Market strategies, add capabilities through sharper offerings and provide consultation in overall restructuring. An outcome-based pricing model, the sine qua non today, is sustainable through continuous innovation, including reinvention, as and when it is required.
The global digital transformation market opportunity is massive—$445.4 million in 2017 and is estimated to be $2,279.4 billion by 2025, growing at 24.3 per cent annually. Having served in more than 760 offshore and near-shore destinations spread across 80-odd countries, Indian IT has achieved breadth and depth in its capabilities and can claim its own as a trusted partner!
To add here, India-based Global Capability Centres or GCCs have made a tremendous impact on their parent companies in the UK. Particularly, the likes of Royal Bank of Scotland, HSBC, Barclays, Tesco, Hay's Group are some of the prominent examples of disruptive work being done out of India for their respective parents. In process, GCCs have evolved beyond recognition to transform into multi-functional high-value centres which add substantial value to global supply chains.
While the industry marches on, the Indian government is no less ambitious and forward-looking. It has an avowed vision of a trillion-dollar digital economy by 2025. To be sure, in the last five years, the Ease of Doing Business index has also improved significantly. Almost every year there has been a massive jump of 20 odd ranks. I do believe that in a matter of 12-18 months, we should be able to breach the top 50 mark. With a billion people on mobile, out of which 350 million have smartphones, India's monthly average data consumption per user is even higher than that of China. To give you some idea about data consumption, please sample this: the nation's per user average daily video consumption is 190 minutes. We have oil and refineries (read Analytics and advanced tech capabilities, to cull out insights). On refineries, I can tell you that more than 8,100 Indian IT companies have capabilities in digital technologies. In this, the deep tech start-ups have an astounding 50 per cent growth rate. The government's push towards digital adoption (across verticals) and financial inclusion is no less significant and unequivocally opening up billion-dollar opportunities in every sphere for global service providers.
Once again an opportunity for the UK and India to set the tone for co-creation in the Digital Era for all countries by working strategically together to create sandboxes in focus verticals like cybersecurity, fintech etc that will engage the best brains from both countries to innovate and co-create the next breakthrough solutions.
NASSCOM in the era of the Fourth Industrial Revolution
NASSCOM's role is to be a catalyst for the transformation and growth of Indian IT and India, as a global tech hub—with a focus on talent, innovation and trust. There are several fronts that we have been working on simultaneously and with great passion. Clearly, talent is the biggest piece of them all. We are constantly enabling an environment of learnability which we believe will yield 2 million digitally trained professionals by 2025, or earlier. The other one has to be about engaging with all stakeholders and consulting the government in formulating policies which provide sufficient legroom for innovation, while not compromising on security. Building deeper connects with traditional markets and foraying into new geographies is yet another. This industrial revolution provides far greater opportunities than its predecessors did to work in a collaborative manner. In principle, while it looks to be the most obvious choice but on-ground, there's much work required to foster this kind of mindset change. Large companies, mid-sized ones, start-ups, incubators, academia and governments are all diverse in nature. We will continue to build bridges and facilitate diverse stakeholders to work together without having to forego their individual DNA and character.
Here's raising a toast to India and the UK setting the new norms for strategic collaboration and co-creation in the Digital Era.
Debjani Ghosh is the President of The National Association of Software & Services Companies (NASSCOM).