Tryst with destiny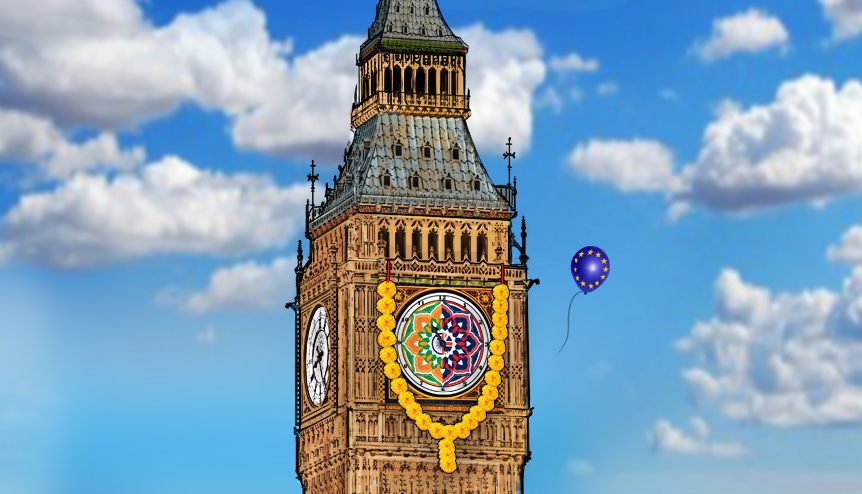 Editorial
The time has come – the UK becomes the first country to exit the European Union (EU) and embarks on its very own tryst with destiny.
The time has come – the UK becomes the first country to exit the European Union (EU) after 47 years. It is a historic moment and while the Big Ben may not chime to count it down, it certainly signifies Britain's tryst with destiny – to hark back to the famous words that marked India's independence from colonial rule.
A strong and wide-ranging UK-India partnership has been lurking in the shadows of the long-drawn negotiations between Britain and the EU on the terms of their divorce. Like most separations, it has been a painful process, but the hope now would be that both sides can move on with their lives by striking new partnerships, not only between themselves but also with countries around the world.
Prime Minister Boris Johnson has repeatedly referenced India as one of the focus countries for a "new and improved" trading relationship in a post-Brexit world. His government is already taking steps to ensure the movement of students and professionals is eased up, a key factor in any trade negotiation.
The UK-India Economic and Financial Dialogue is set for revival after a long hiatus soon after Indian finance minister Nirmala Sitharaman tables the Budget in the Indian Parliament on 1 February. The Working Group on Trade has had regular meetings in an effort to iron out barriers to trade on both sides.
The stage is firmly set and now with Brexit and all the noise around it toning down, it is time for the UK-India partnership to become a truly winning one, as articulated in the chapters of 'Winning Partnership'.