When travel meets treatment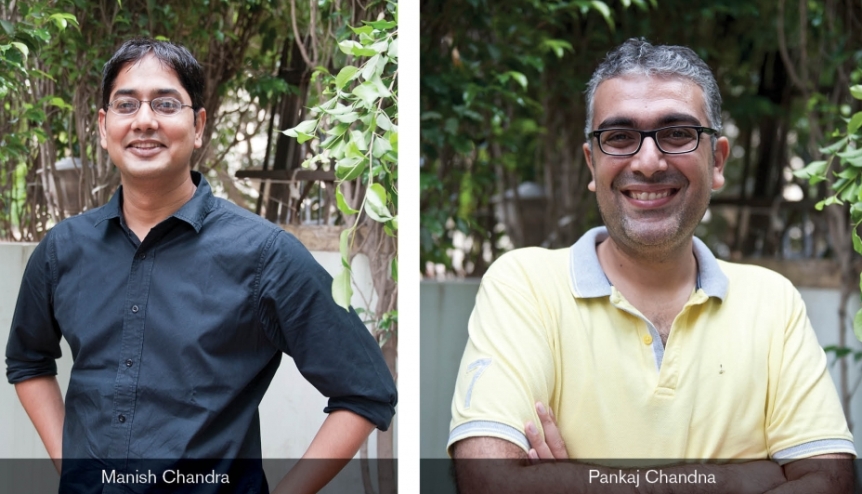 Medical travel assistance experts elaborate on the co-dependence of medical tourism and the healthcare industry in India.
It is not always possible to find the medical treatment one seeks in one's own country because of certain factors like waiting lists, availability, underdeveloped healthcare facilities or expense that directly questions individual affordability. At times like these, one decides to explore the unexplored healthcare sectors of other countries. A process of exploration and experience highly stimulated by the need for a medical treatment is commonly known as medical tourism – an industry that is currently thriving in India.
Although the term may have been coined recently, medical tourism existed in the ancient eras as well. Going back in time, the Sumerians (circa 4000 BC) erected the first health complexes around hot springs and thronged by the Greeks, the Mediterranean town of Epidauria emerged as the world's first medical travel destination. Similarly, during the Egyptian civilisation in 1248 AD, Mansuri Hospital in Cairo grew to be the largest and most advanced hospital in the world that was trodden by foreigners from diverse races and religions.
Currently, the medical tourism industry in India is worth $3 billion that, according to a KPMG report, will grow to $10.6 billion by 2019 – a forecast of a growth of 30 per cent in just the next two years. India has already witnessed a significant rise in the inflow of international patients from countries of Africa and the Middl e East, Australia, New Zealand, Bangladesh, the UK, the US and CIS countries. In such a flourishing scenario, a medical travel assistance start-up like Vaidam, catering to the needs of those patients, proves beneficial not only to the medical travellers but also to the overall medical tourism industry as well.
But out of 195 countries across the globe, why is medical tourism in India in the spotlight?
To find our answer, let us turn our magnifying glasses to the healthcare sector in India.
The healthcare sector in India has developed by leaps and bounds over the past few decades. Specialised doctors hold the expertise and dexterity that are at par with international standards. The use of robotic medical technologies, now available at every hospital in the country, effectively caters to ailments, ranging from cancer to neurological problems to orthopedic fixes. Because of such a progress in the medical infrastructure, hospitals in India have not only achieved accreditations from national accreditation bodies like NABH and NABL but also JCI, the highest international accreditation certificate any healthcare facility can get. India possesses 36 JCI accredited multi-specialty, super specialty and tertiary care hospitals. As far as alternative medicine and treatment are concerned, Ayurvedic treatments are also promised in the country.
As of now the Indian healthcare industry is worth $100 billion, but Deloitte Touche Tohmatsu India predicts that the industry has the potential to grow at a compound annual growth rate (CAGR) of 23 per cent to $280 billion by 2020. The corporate health sector is estimated a growth of 15 per cent in the year 2017-18.
Moreover, the healthcare industry has also recently geared up for stem cell treatments that provide an effective and non-surgical cure to a large spectrum of ailments, namely osteoarthritis, neuropathy, autism, diabetes, spinal cord injury and others.
It has to be understood that when a patient travels outside one's country, he or she is looking for fast, affordable and available treatment. Besides the statistical facts already laid out, medical treatments, major or not, are cost effective in India. The highly economic prices compel medical tourists to throng the country. For instance, the approximate cost of a heart  bypass surgery (CABG) range from $70,000-$200,000 in the US, but suppose one can get the same surgery for just $5,000-$6,000 without compromising on the quality of the treatment. This is one of the major factors for which India is gaining global prominence for medical tourism.
Receiving immediate treatment is another attractive proposition in India's favour. Countries like the UK, Canada, Australia, US, France, Spain, Portugal, Germany, Greece and others have a significant presence of waiting lists in their healthcare sectors that delay treatments. Medical tourists arriving in India, on the other hand, can receive the concerned treatments instantly.
A lack of availability of treatments in several countries like Uzbekistan, Kyrgyztan, Yemen, Syria, Mauritius, Qatar and African countries also propel medical tourists to travel to India. Apart from other countries, this year itself has witnessed the inflow of several patients from countries like Yemen, Iraq, Nigeria, Kenya, Cameroon, Uzbekistan and Sudan.
But although the medical tourism industry is booming in India, the need for medical travel facilitators is still indispensable. Starting from scratch, Vaidam Health provides assistance to patients that goes beyond the expected functional criteria of finding suitable doctors and hospitals based on particular ailments. The medical travel assistance company strives to cater to all nuances, such as medical visa and accommodation along with a treatment plan and cost profile from the moment a patient reaches out to the firm.
The significance of medical travel facilitators in the industry lies in providing extensive guidance to patients travelling from countries far and beyond. Limited knowledge about the country in general and regarding healthcare facilities in particular could lead to confusion and helplessness. Therefore, the functionality of Vaidam lies in sweeping the clouds of bewilderment away to provide a clearer picture to medical travellers. While the patient relations team offers valuable information regarding options for suitable hospitals and doctors, expert quotes and assistance in visa application, the operations team looks after every requirement of accommodation, taxi provision and other miscellaneous necessities of the patients while they are in India.
Conceived in January 2016, Vaidam has enhanced its network with doctors and hospitals across India as well as strengthened its international ties with corporates, insurance companies, government and healthcare facilities. Having signed MoUs with 70 hospitals, the company has marked its presence in metropolitan cities like Mumbai, Chennai, Bangalore and Ahmedabad, including Delhi NCR where it is headquartered.
Covering a vast spectrum of treatments ranging from orthopedic and joint replacement to cancer and transplants, IVF, stem cell transplants and treatments to cosmetic treatments, the company has already assisted patients from 35 countries including Kenya, Nigeria, Cameroon, New Zealand, Australia, UK, Iraq, Uzbekistan and also far flung countries of Fiji Islands, Samoa Islands, Guyana and Liberia.
The developing yet fragmented structure of the industry, with many existing medium and small players, and some ongoing research led to the inception of the online platform Vaidam.com. Providing ample information through profiles of doctors and hospitals, the platform also calculates the estimated cost of one's medical travel thereby giving patients an idea about the expense involved.
Vaidam strives to gain global prominence in coming years by concentrating on enriching its online platform so as to make it suitable for all readers and visitors comfortable in various languages.
Manish Chandra Co-Founder of Vaidam and currently oversees Product, Technology and Digital Marketing.
Pankaj Chandna is also the Co-Founder of Vaidam, oversees Business Development, Patient, Hospital and Doctor relations.