Time to stitch together a Commonwealth free trade bloc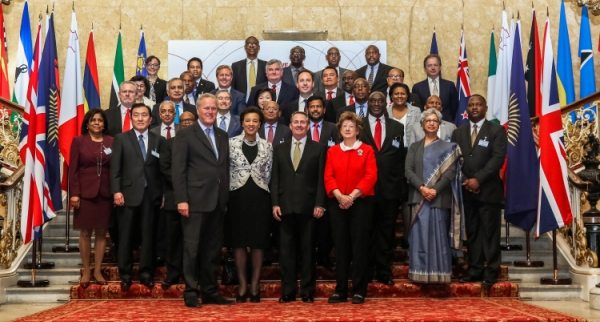 There are seemingly insurmountable hurdles in the path of reinventing the Commonwealth as a multilateral free trade bloc but the potential upsides could make it a proposal worth pursuing.
There is a superstition in some parts of India which posits that inauspicious beginnings beget the best outcomes. If this proposition contains even a grain of empirical truth, then the proposal to reimagine the 52-nation Commonwealth as a 21st century trading bloc couldn't have got off to a better start. In the run-up to the Commonwealth Trade Ministers' Meeting in London in March, an unnamed British official dubbed the discussion in some circles to reimagine the Commonwealth as a trade bloc as "Empire 2.0" – exactly the kind of language that raises the hackles of people in the former colonies. Thankfully, it proved to be an individual opinion that didn't find any resonance elsewhere and the meeting went off without a hitch.
Confluence of factors
British Prime Minister Theresa May's decision to trigger Article 50 of the Lisbon Treaty, which signals the start of the messiest and most costly
To read more register below...