Time to fast-track the Japanese connection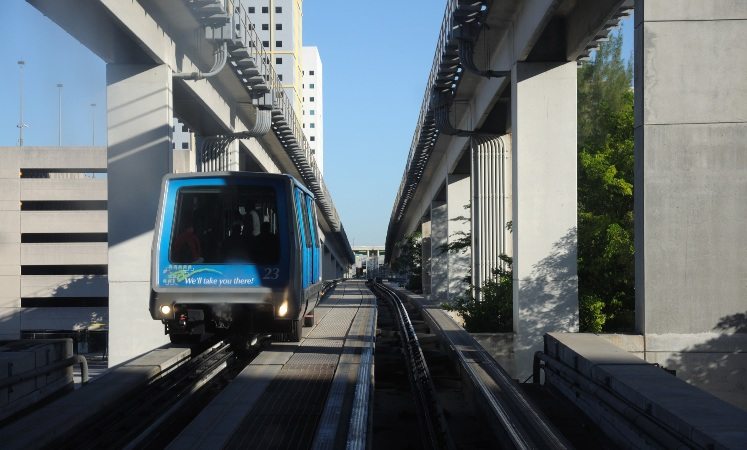 India and Japan signed off a strategic civil nuclear agreement in November. Will it clear the way for a wider and deeper role for Japanese business in India?
Narendra Modi is famously fixated with productive use of time. The man hours he has spent on Japan during a career dating back more than a decade to his days as chief minister in Gujarat, are eye-popping. He has always been drawn to Japan's world-beating manufacturing, engineering processes and a perception of capital as a long-term partner as the preferred route to India's own development.
Mr Modi was in Tokyo in November, his second visit in two years as India's Prime Minister. The visit yielded the India-Japan nuclear partnership, several years in the making and a strategic pillar of India's efforts to develop civil nuclear energy capacity. Political applause followed but for Japan at large, India's non-acceptance of the Non Proliferation Treaty, and with it the possibility of military application of nuclear technology, remains a concern. For business, the absence of a legal structure for compensation in the event of nuclear power accidents remains a huge hole; it will need to be plugged if actual investment in India's nuclear industry is to materialise from Japan's engineering giants, such as Hitachi, Mitsubishi Heavy Industries and Toshiba.
Is this, then, a turning point for the wider arc of relationship between Japan and India?
Mr Modi has certainly elevated the notion to a pedigree and position way ahead of any competing bilateral relationship. Diplomatically, India straddles the heavyweights of US and China, with Japan a trump card to Beijing's prickly engagement of Delhi and warm embrace of Pakistan, as well as Sri Lanka at India's heel in the south. A common foundation of democracy and often messy national and regional parliamentary politics in India may endlessly frustrate officials and businesses in both countries, but it does remind of the fundamental qualities that bind. For all that, Japanese interests sit at the heart of the current firmament of Indian political governance. That means dedicated, senior-level hand-holding within the Prime Minister's Office as well as at the Department of Industrial Policy and Promotion, the pivotal enabling entity at the Ministry of Commerce, to speed through proposals. In political Delhi, fast track means Japan.
Yet that does not quite add up to a sprint into India, and two issues offer partial explanation. The historic one is pharma giant Daiichi Sankyo's sale, in 2014, of its Indian drugs maker, Ranbaxy. The acquisition of a controlling share in Ranbaxy in 2008 was not a happy one for Daiichi Sankyo. It had unwittingly stepped into a cauldron of regulatory malpractices by Ranbaxy that happened pre-acquisition but were brought to light by a whistle-blower post-acquisition, investigated and upheld by the US FDA and recently corroborated by arbitration in Singapore.
The second is still being played out: Tata Sons' stand-off with NTT DoCoMo over a $1.17-billion award to the Japanese company against its Indian partner by an independent arbitration court in the UK. The dispute arose from NTT's terms of exit from the JV but has inflated into a larger row over Indian compliance with the judgement of independent arbitration.
Neither is a welcome advertisement for doing business in India. Which is why Indian policy-makers are hoping the slew of big government-to-government proposals with Japan not only reach fruition quickly; they also hope that the private-sector's stepping in will not be scuppered by lingering, if isolated, views of the reality of doing business in India.
The most sparkling of these initiatives was illustrated by the rich symbolism of Mr Modi's ride on a Japanese Shinkansen (high-speed train), in November. The construction of India's own Shinkansen railway between Mumbai in Maharashtra state and Ahmedabad, in neighbouring Gujarat state, is expected to start next year and end in 2023, built at a current estimated cost of $12 billion. Japan is funding the project with relatively soft capital. In addition, Japan's railway makers, keen to capture the Indian opportunity after setbacks elsewhere in Asia, will upgrade railway stations and invest significantly in Indian Railways, the largest network in the world. Similar in scope and scale is the creation of a vast industrial corridor in the east and west dotted with industrial clusters and townships that will eventually ring the metros of Mumbai, Delhi, Kolkata and Chennai. Japanese capital is committed to parts of the project.
Whether these industrial-scale infrastructure ambitions take off – along with smaller ones such as supporting Make in India initiatives across skills training, education, defence, security, technology, captured in multiple agreements signed by Mr Modi in Tokyo in November – will depend on India's ability to address several enduringly familiar complaints of Japanese business. They want friendlier and clear rules on land acquisition and labour (which is happening in Gujarat and Rajasthan), swifter conformity to international standards on taxation, transfer pricing taxation, standards and certification systems and intellectual property. There has been progress – evidenced by India's climb up various league tables on ease of doing business – but much remains to be done on a road that is long.
These ambitions broadly congregate around 'building', rather than 'trading' with India. Unsurprisingly, then, as a source of FDI into India, Japan has consistently been at or close to the top. The peak was in 2008-09, with $4.4 billion, since when levels have fluctuated. Mr Modi and Mr Abe have said they want to scale Japanese FDI into India to about $36bn by 2019 – double the cumulative amount between 2000 and 2016. Historically, car making has been a primary focus, with Suzuki (whose JV with Maruti commands a 50 per cent domestic market share) leading the way followed by Toyota (in a successful JV with an Indian engineering group) and Mitsubishi.
Trade has been less of a performer. A free trade agreement (FTA) penned in 2011 has largely failed to deliver, notably on the removal of tariffs on, say, auto components and fisheries. Bilateral trade weakened to $14.5bn in 2015-16 from $16.5bn two years earlier, and India continues to run a trade deficit with Japan. India's share of Japan's total trade is around 1 per cent. Mutual market access for goods remains more discussed than done.
For all of Mr Modi's open admiration – which includes a shared embrace of Buddhism – Japan still fails to occupy a place in the public consciousness in India appropriate to its strategic importance (aside from cars and consumer electronics.) That may, of necessity, change. Japanese railway companies are close to implementing enormously formative decisions that will take them to an unprecedented level of engagement with the Indian populace. New railways will swallow farmland, disrupt communities, perhaps provoke protest as modernity upends another corner of India. Mr Modi will ease the path. But Japanese business may now also be forced to buck their own quiet ways and raise their voice to be heard more widely and impactfully among diverse and often sceptical audiences in India.
Khozem Merchant leads the Brunswick Practice in India – a leading international corporate relations and communications consultancy with more than 100 partners worldwide across 23 offices in 14 countries.