There is scope for additional growth in India – Petraeus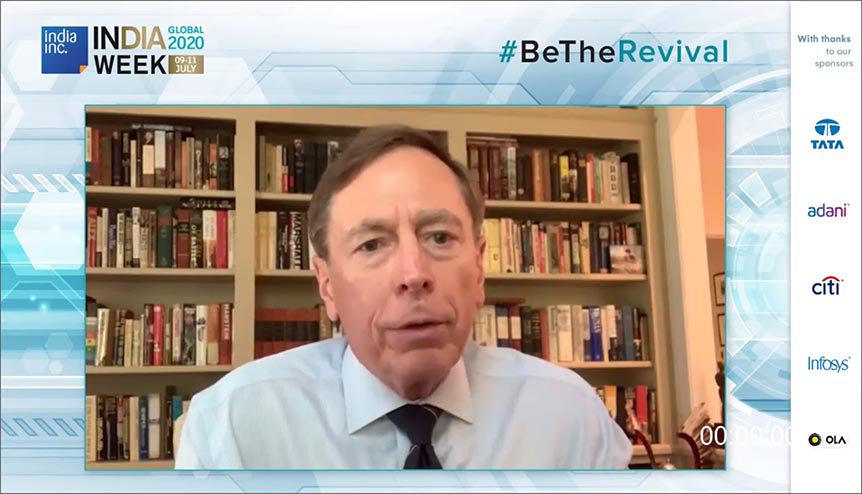 David Petraeus, Partner KKR, CM of the KKR Global Institute rues the lack of global leadership in the current crisis but is optimistic about India making a global statement of sorts.
When KKR & Co. Inc roped in General (Ret) David H. Petraeus in 2013 as Chairman of the KKR Global Institute, corporate boardrooms across the world sat up and took notice.
Various theories were put forth towards this appointment given its slightly unique approach. The world of business was buzzing about the decision to bring a former CIA director and retired army general as chairman of the newly created KKR Global Institute. KKR's interests till that point in time included investment committees, portfolio companies, and investors with analysis of geopolitical and macro-economic trends, as well as environmental, social, and governance issues.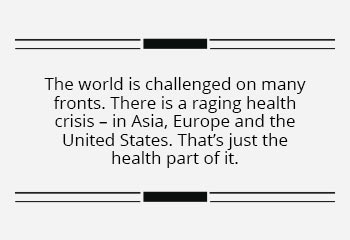 Petraeus was made a partner at KKR in 2014 and the word on the street was that his new assignment called for him to get into the thought leadership business instead of expecting him to leverage his connections to close out deals. To that extent he has more than earned his pay.
Petraeus was a distinguished guest at India Global Week from July 9-11, the biggest international event on India's globalisation ever. #BeTheRevival: India & A Better New World  the event brought together an excess of 5,000 global participants across over 75 sessions witnessing participation from more than 250 speakers who stoked the embers of global conversation and lively debates to explore business, strategic and cultural opportunities, understand the challenges and make informed decisions for a brighter future beyond COVID-19.Discussions ranged from geopolitics to business, arts and culture, to emerging technologies, banking and finance, pharma, defence and security, social impact and the all-important diaspora dividend. There were high-powered country sessions on Australia, Japan, Singapore, UK and the US.
Applying an American tint
Speaking at a session with the BBC's Ben Thompson titled Re-imagining America and its Global Outlook, Petraeus mulled over the state of current affairs through an American tint while exploring the security priorities of the Indo-Pacific region, and India's emerging role in regional and global geopolitics.
Gen. Petraeus's views were unwavering when he commented on the lack of an international approach to tackling global crises. "The world is challenged on many fronts. There is a raging health crisis – in Asia, Europe and the United States. That's just the health part of it. Many countries have had to shut down their economies. A global problem requires a global solution," he opined, "And again we have a global pandemic, a global economic collapse and we have other issues as well. There are other various developments in the field of technology, trade, social and so on. Ideally, major countries of the world would have come together, worked together and bring all the other countries along in developing solutions to these global problems but this has not happened."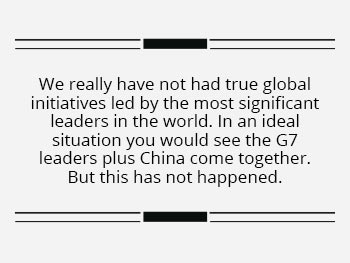 Much of Petraeus's views were centred around global leadership, or the lack of it, when addressing the Covid-19 pandemic. With the world's economy plunged into a crisis, the search has been on for suitable leaders and statesmen capable of galvanising countries and economies into concerted action. "We really have not had true global initiatives led by the most significant leaders in the world," argued Petraeus. "In an ideal situation you would see the G7 leaders plus China come together. They would determine the global ideas. But this has not happened."
The approach, according to Petraeus, is crucial in terms of its timing because, "As the recovery takes place again, we're going to see opportunity and the question is whether that recovery can be quick enough to get to a point where there is not the requirement for continued and enormous fiscal expenditure to support those who have been put out of work."
US fails to lead
Commenting on challenges of a global nature that require global solutions Petraeus was quick to admit the inability of the United States to lead from the front on many issues. The rhetoric emanating from Washington suggests that this was the case. He subscribed to the opinion that over time challenges of a global nature would require global solutions.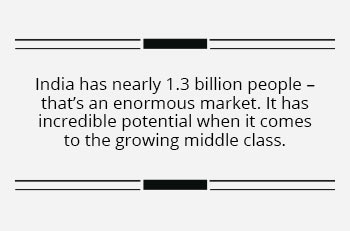 Petraeus focused on a new normal and a new way of doing things in the current global theatre and in that context he discussed India's involvement and its economy in this rapidly changing new world order. "It depends on how India navigates the continuing pandemic within its borders and all around it. It depends on how the economy does come back and whether there are further reforms initiated by Prime Minister Modi move forward on the basis of that and regain the kind of growth that it once enjoyed a year or two prior to the pandemic. If it can do that then clearly it will play a bigger role in global politics, trade, economics and everything in the world specially as it is going to be the largest country in the world in terms of population and its demographic trends are positive."
The factor that particularly excites Petraeus is the fact that, "India has nearly 1.3 billion people – that's an enormous market. It's larger than entire blocks elsewhere in the world. It has incredible potential when it comes to the growing middle class.
KKR makes an impact in India
"As a partner in KKR we have done very substantial deals in the last two weeks in India. One must be active in India. There is enormous scope for additional growth. When asked by the government we have provided suggestions and recommendations as to how they can show that they are open for business."
According to Petraeus the most important element in this exercise was that the leadership in India has shown great awareness of the strengths and deficiencies. "The top clearly gets this," he asserted. "It is now down to whether the inner workings of the bureaucracy can be sufficiently streamlined to make business easier in a country that is famous for its bureaucracy."