There is no Plan(et) B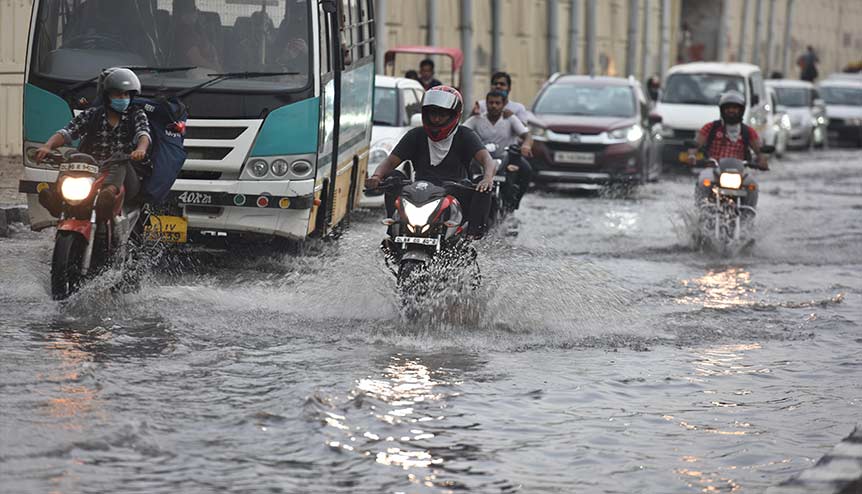 The top executive of Henkel India, shares the various initiatives the company has undertaken to decarbonise the supply chain and make a positive contribution to climate protection.
Cyclones, floods, intense heat waves are just some of the examples of extreme weather and resulting disasters. Climate change has already had observable effects on the environment. It is a global problem that necessitates countries and companies to adopt practical and scalable ways to achieve decarbonisation.
At Henkel, we want to make a positive contribution to climate protection and become a climate-positive company by 2040. Our sustainability goal is to become three times more efficient by 2030. As a part of our commitment, we have defined emission reduction targets. These include targets covering greenhouse gas emissions from Henkel's operations and emissions from our value chain.
Our ambition is to achieve more with less. This means we create more value for our customers and consumers, for the communities we operate in, and for our company at a reduced environmental footprint. We aim to deliver more value on the focal areas of social progress, performance, and safety and health. On the other hand, we aim to reduce our energy consumption and carbon emissions, resources necessary and the amount of waste produced, as well as the use of water and wastewater.
These approaches cover the entire lifecycle of the products:
Sourcing raw materials and supplier management

Transport and logistics

Packaging of our products

Consumption and disposal of our products
Sourcing
Henkel is committed to the responsible management of raw materials, especially the conservation of natural resources and biodiversity. A case in point is the 'Sustainable Guar' initiative, which focusses on guar and guar derivatives, important plant-based raw materials used by our hair and body care brand, Nature Box. This initiative supports guar farmers in Bikaner desert region of Rajasthan. The farmers learn sustainable farming methods and receive valuable advice on planting their vegetable gardens.
Henkel has taken efforts to promote sustainable development practice among its up-stream as well as down-stream supply chain entities. We are one of the founding members of 'Together for Sustainability' initiative along with a group of chemical companies. Under this initiative, suppliers are audited on sustainable development practices by a third party. We have defined sustainability goals for suppliers and measure their performance against it.
Our distributors are trained on sustainability. We measure the performance of our transporters on various parameters such as vehicle condition, safe driving practices, fuel consumption, etc. A monthly performance scorecard is given to all the transporters.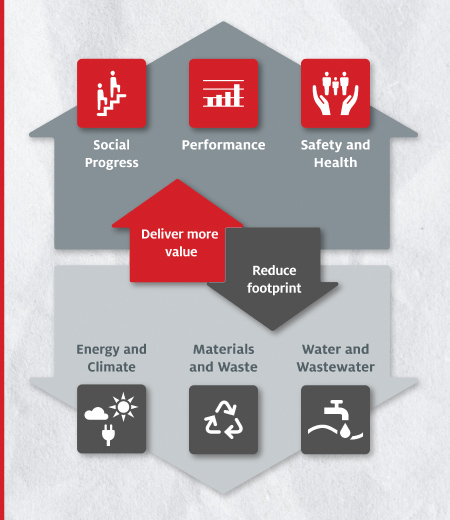 Transport and Logistics
Henkel constantly optimises its logistics operations to reduce transport emissions. Our manufacturing facilities are carefully designed, constantly upgraded to optimise our manufacturing footprint, reduce overall emissions through logistics and transport optimisation and streamlining.
Improving our warehouse network: We have minimised the distance between our production sites and our customers by using the mega warehouse concept, wherein the main distribution centers store products until the required quantities are due for on-time delivery to regional warehouses and distributors. It is noteworthy that in 2010, we had nine manufacturing sites and 33 warehouses, but by 2019, this number was reduced to seven manufacturing facilities and eight warehouses. This was achieved while maintaining the same level of productivity and service.
Continuous transport optimisation: We constantly increase the capacity utilisation of our cargo containers by expanding our pooling activities. We have initiated 'Trucking Cubes' for less than a truckload movement (LTL) which contributes to almost 50 per cent of customer orders in India. Trucking Cubes are the containers that are specially designed to facilitate the safe transfer of goods from origin to the destination point. They are made to resist fire and weather; equipped with GPS trackers; necessary safety features such as safety belts, safety net, and shock-absorbing floor pads.
Expansion of intermodal transport: This involves using more than one mode of transportation. At Henkel, we are increasingly shifting transportation from road to rail. Thus, helping us in reducing the CO2 footprint.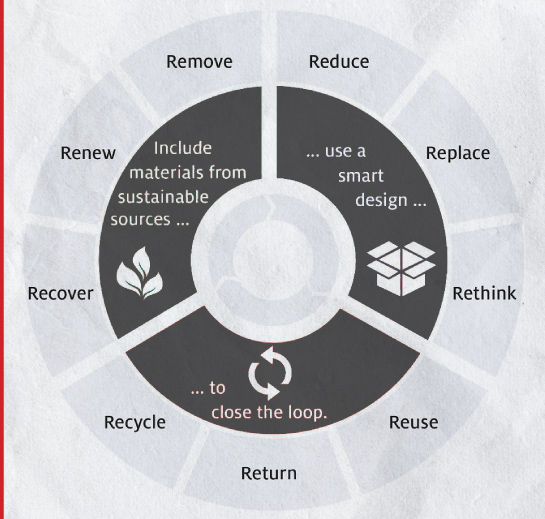 Packaging
Packaging fulfils many different functions, such as hygiene, protection, and branding. Our packaging developers work to design smart packaging. They follow three principles: Prevention, Reduction, Recycling. Our facilities in Gurgaon, Thane, Chennai and Sitarganj reuse the empty barrels, drums, intermediate bulk containers and carboys for storing liquid raw materials instead of discarding them as waste.
Consumption and Disposal
At Henkel India, we are constantly looking at innovative ways for disposing of waste. For example, in our Chennai plant, we along with our partners are converting our hazardous waste into fuel, that is used in cement kilns, rather than disposing the waste through landfills or incineration.
Innovation and partnerships are at the heart of Henkel's sustainability strategy, as we strive to find new ways of growing and improving quality of life without using more resources. We want to improve our products and solutions through innovation and smart thinking to create more value at a reduced ecological footprint.
We have only one planet and it is our duty to take care of it.
Shilip Kumar is the President of Henkel India.