There is a high demand for Indian organic food products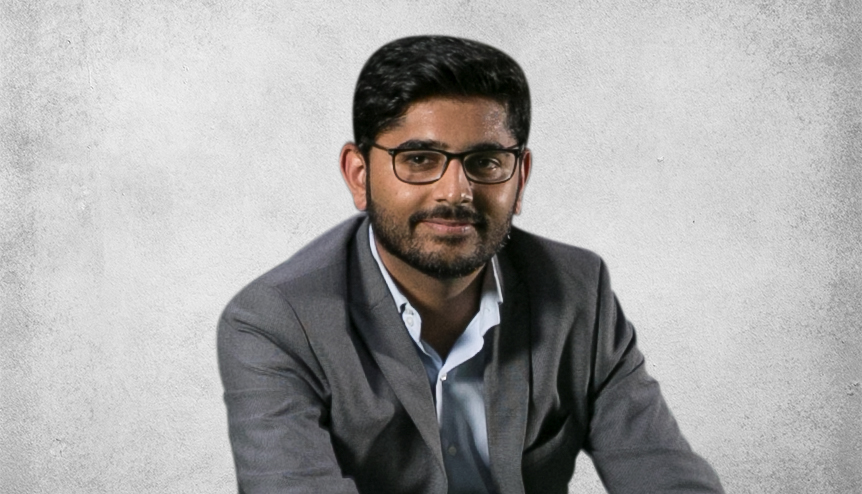 In this interview with 'India Global Business', Rohan Grover, Director of Nature Bio Foods, discusses India's thriving position in the global organic produce arena in a time when healthy, sustainable living seems to be the mantra.
Is the Indian organic sector making its global presence felt?
The Indian organic food industry is growing at a tremendous rate. The country exported organic food products more than $500 million in the year 2017-2018, up by 39 per cent from the previous year. Considering the current market size, yes, the growth is humongous. The nation supports more than 10 million organic farmers – making us the largest in the world. Surely that's a number the globe cannot ignore. Today we are counted among top 10 countries with maximum organic land, ranking third in the wild collection. The sector is booming, the global demand for Indian organic food products is on a constant increase. The country is exporting tonnes of organic oils seeds, cereals and millets, sugar, fruit juice concentrates, tea, spices, pulses, dry fruits, medicinal plant products etc. every year. The domestic market might be at a nascent stage, but India makes for one of the biggest suppliers of organic to the markets in the world. The Indian organic rice ranks second when it comes to exports to Europe. Nature Bio Foods comprises 59 per cent of the total organic basmati and 77 per cent of the total organic non-basmati rice exports to the world. And all of this has been supported by our more than 60,000 farming families. With the continuing demand, it wouldn't be unfair to foresee days when the Indian organic industry is ruling.
Is a lead in the ingredient space important for future-proofing growth in the industry?
Definitely. For years to come, it will play a vital role. The increasing numbers and the growing demand for organic food is what will drive our businesses too. Our leadership and exponential growth aren't only about numbers. A lot that goes behind achieving these numbers. Consistency in quality, organic traceability, all-organic integrated supply chain and sustainable business goals – combined are reaping the benefits. Due to this, we have been able to make our presence worldwide and through which we have learnt a lot. This has led us to aim for world-class quality benchmarks and here we are. The numbers had huge calculations and formulas behind them. These numbers will surely push us in the future but the formulas are the ones which will sustain us. We (Nature Bio Foods) started with rice as our main ingredient back in 1993 when the first seed was sown. Year by year, the passion has only been seen rising. We have now added new varieties. Our portfolio has expanded, from basmati rice to the addition of more grains and cereals, millets, oil and oil seeds, flour, lentils and pulses etc. We (Nature Bio Foods) lead with the highest number of farming families associated with us; they count up to 60,000 and 80,000 Ha organic land.
What sets certain Indian products apart in the global arena and why?
When it comes to agriculture, there is nothing better that come to one's mind than India. We belong to a country where 70 per cent of our population had businesses dependent on agriculture. Indians have been practising farming since time immemorial. We have one of the largest organic lands with the world's largest number of organic producers.
The Indian subcontinent is bestowed with a lot of potential to produce varieties of organic products due to its various agro-climatic regions. In several parts of the country, the inherited tradition of organic farming is an added advantage. This holds promise for the organic producers to tap a segment which is growing in the domestic and export market.
The company (Nature Bio Foods) is practising 100 per cent organic. Our cultivation practices backed by a unique business model, infrastructure and an all-organic sustainable supply chain have made us the pioneers.
What are the challenges faced in terms of organic farming in India and maintaining a robust global supply chain?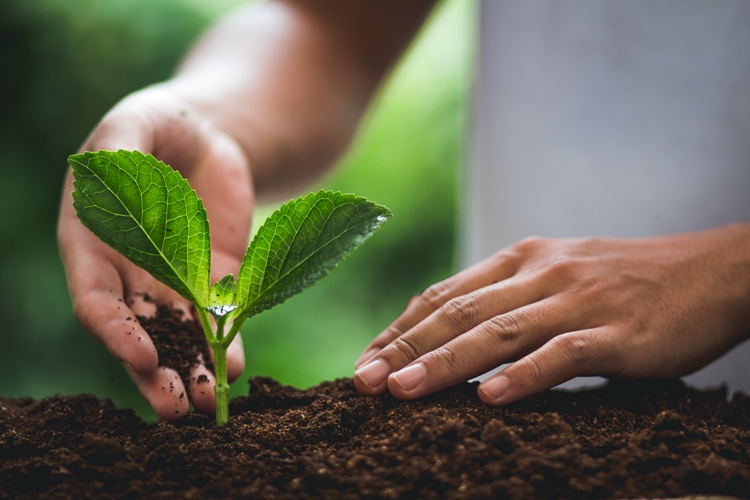 The path hasn't been easy for us. We started when the wave of green revolution had hit Indian farmers. Since then, the toughest challenge has been convincing the farmer to not only adopt but also continue practising organic farming in a manner where organic traceability can be maintained at every step. The compliances are the other part of this traceability which need to be ensured.
Another thing being the geographic location of these farms. They are sparsely located and hence their management can be a little tricky at times.
Additionally, there's climate change and the dependency on rainfall to factor in. Monsoons have shifted and so has the sowing seasons. None have been spared. Some areas haven't had decent rainfall in a long time.
Modern times require climate-smart techniques. We (Nature Bio Foods) started with Land Laser Levelling this year. The technique reduces the amount of water used for irrigation and improves crop uniformity and growth, thereby increasing yield.
Like any other food company, the challenge is the same – maintaining product quality and timely deliveries.
What are the key global expansion markets for this sector going forward; is India well-equipped to compete with the best?
Undoubtedly the US and Europe have been major markets for Indian origin organic exports. North America constituting for more than 60 per cent of exports made from the sub-continent. While others are still gaining momentum, more and more regions in the Asia & Pacific region are moving towards this change.
It's the product categories which have been expanded wonderfully. While to the layman organic cereals and grains and fruits and vegetables have been major concerns, the industry has come up with the likes of rice syrup and rice protein as well. Dairy products are largely getting replaced by plant-based organic milk like rice milk and almond milk. The demand has been growing owing to increasing dietary shifts and trend moving towards plant-based lifestyles.
Exports of oil cakes of various seeds like soy, mustard, sunflower etc. too have increased over time. Apart from these, plant-based herbal root powder and leaves are also shifting towards the major categories.