The worst may be over for the Indian economy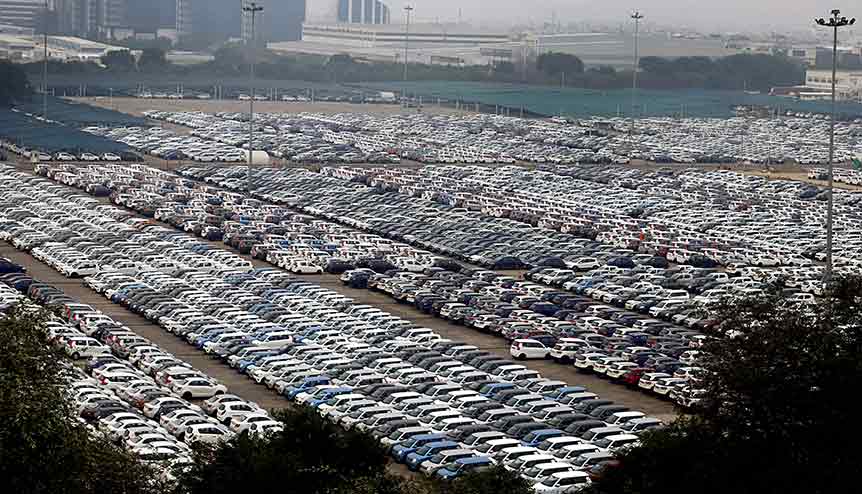 Several leading indicators, such as automobile sales, power and fuel consumption, demand for cement and steel and offtake of housing, personal and farm loans show the economy is slowly recovering in Q2 from the massive 23.9 per cent contraction in Q1. But a full recovery will be possible only next year.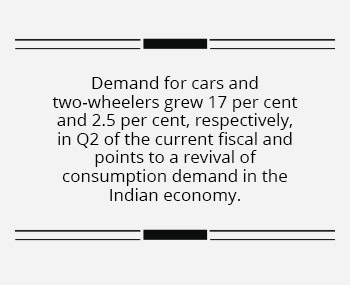 Automaker Mahindra & Mahindra (M&M) has received 9,000 bookings of its all new Thar SUV in just four days since its launch on October 2, indicating a pickup in demand for automobiles in the country.
This is largely in keeping with the overall demand trendline in the passenger vehicles and two-wheeler industry, which saw a demand growth of 17 per cent and 2.5 per cent, respectively, in the second quarter (July-September) of the current fiscal and points to a revival of consumption demand in the Indian economy.
Good news from key sectors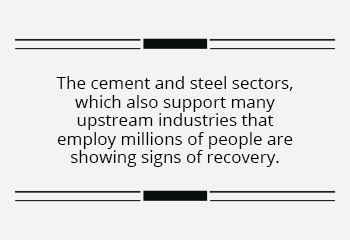 This, and several other important indicators such as fuel and power consumption, demand for steel and cement and increased absorption of office space, all of which either grew or contracted at a lower pace than in the previous quarter show the worst may be over for the Indian economy.
India's leading financial daily, The Economic Times quoted Amitabh Chaudhary, Managing Director of leading private lender Axis Bank as saying: ""The more I converse with CEOs of various organisations, the more I get convinced that there is an improvement in the macro-economic situation, especially over the last month or so."
But he also added a word of caution, saying: "Despite the festive season ahead, I foresee an 'L' shaped recovery wherein the pickup would be slow and gradual but definite."
Auto Industry is an indicator of "Analog Economy" bcoz it, directly and indirectly, pulls up 1000s of MSME

Digital Economy is dominated not by IT Giants but entrepreneurs

The Indian Economy has NOT Collapsed but was paused

Stock Mkt ppl are not Economist pic.twitter.com/ldxdaxlwf6

— Gaurav Pradhan 🇮🇳 (@OfficeOfDGP) October 5, 2020
Rajnish Kumar, the Chairman of India's biggest bank, the State Bank of India (SBI) concurred. "The economy seems to be improving. Leading indicators from corporates, the RBI and the government seem to be pointing to that… August 2020 has been better than August 2019 for quite a few segments like deposits where I think there could be pent-up demand."
Importantly, he informed that segments like housing loans, advances to the agricultural sector and personal loans are doing much better than in the previous quarter.
Demand for housing loans on the rise
The first is particularly important as it points to a pick up in demand for the housing sector, which supports as many as 250 other upstream and downstream sectors such as steel, cement, electrical fittings, household goods, furnishings, paints, etc.
The cement and steel sectors, which also support many upstream industries that employ millions of people are reflecting this recovery in demand. Though both these sectors are still in the contraction zone, the rate of decline has come down, consumption of flat and long steel products in August was down 5 per cent and 10 per cent, respectively, compared to 43 per cent and 15 per cent de-growth in June. The rate of contraction in cement demand in August was 15 per cent compared to a fall of 21 per cent in the previous month.
"We are seeing a revival in demand in Q2 led by good monsoons and positive activity in the rural economy. Our production is running at 100 per cent capacity and we are now less dependent on exports than we were in the first quarter," Tata Steel CEO T.V. Narendran told the media.
Economic indicators for September show a smart recovery for India. We will soon bounce back. Naysayers like Joseph Stiglitz don't understand the Indian economy or resilience: Dr Sangita Reddy, President, FICCI. pic.twitter.com/WAoGZCgWSc

— FICCI (@ficci_india) October 7, 2020
Then, the farm sector supports as much as 60 per cent of India's population, which, in turn, accounts for 46 per cent of India's GDP. And increased demand for personal loans augur well for the consumer durables sector as most consumers buy these products with loans taken from banks and private non-banking financial companies.
In more good news for the economy, the rate of office absorption is also showing a marked improvement of 64 per cent to 5.4 million square feet in the July-September quarter.
Office absorption rate improves
Ramesh Nair, CEO & Country Head, India of JLL, a leading property consultant was quoted telling the media: "While we continue to see the impact of the pandemic on various businesses, there is a significant surge in activity across most office markets under consideration. This is seen in gross leasing which more than doubled from the previous quarter at 13.8 million square feet."
Then, power and fuel consumption, which are key indicators of economic activity, are also up. The demand for power is back at pre-lockdown levels. In September, power consumption grew 5.6 per cent compared to a 10 per cent decline in June. Petrol consumption in the first half of September grew 2 per cent even as diesel consumption contracted by 5.5 per cent YoY.
Make in India, Make for the World: Indian merchandise exports grow 5.27% in Sep 20 as compared to last year. Another indicator of the rapid recovery of Indian economy as it surpasses pre COVID levels across parameters. pic.twitter.com/82995JxV7Q

— Piyush Goyal (@PiyushGoyal) October 1, 2020
India to get back on growth track next year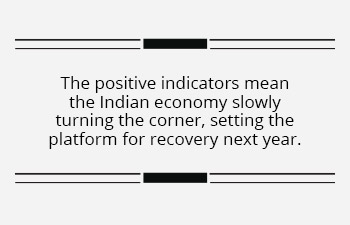 A caveat will be in order here. These positive indicators do not mean the economy has recovered from the shock of the 23.9 per cent contraction in the first quarter. It only means that it is slowly turning the corner and setting the platform for recovery possibly next year.
Sangita Reddy, President of industry body FICCI said: "Although the Q2 GDP numbers are likely to see some improvement, it is expected to remain in the contraction zone."
The good news is that if the present trend continues, India will get back on to a growth trajectory in the coming fiscal.