The world looks at India with eagerness, not curiosity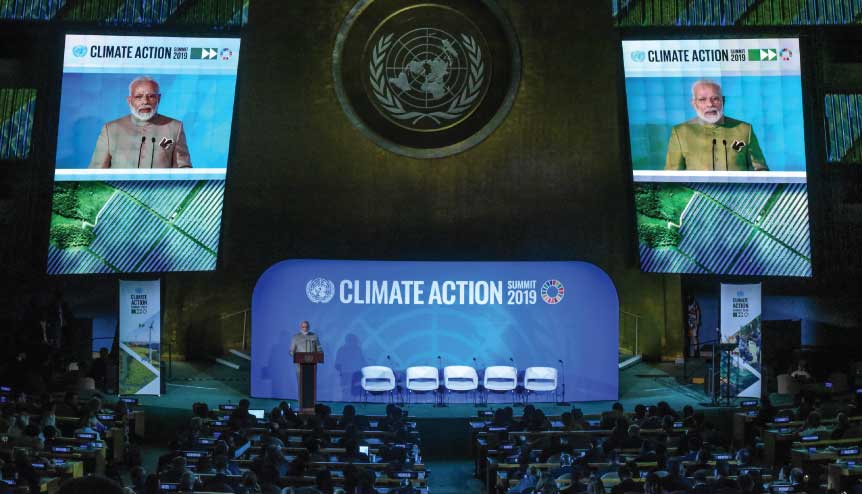 A survey conducted among American people found that a majority wanted the US government to support India against China – concrete proof of India's established stature in the world.
If further evidence is needed that India is a role model among countries today then it comes from the American people themselves who have overwhelmingly come out in support of India and would prefer their government to back New Delhi in the event of an military and economic breakdown with China.
This has been the latest in a survey conducted by the Lowy Institute an American-based think tank. Washington has observed in more than one instance China's "repeated pattern of instigating territorial disputes," and Beijing's aggressive behaviour against more than one nation is working against it.
What is important, however, is the fact that the door is now wide open for regular citizens from countries across the world to examine China's actions and to view India more favourably as a strategic partner for multiple reasons.
The world needs more awareness about India and everything that it stands for in terms of its values. Indians are not only acutely aware of their government's foreign policy initiatives, but they actually contribute towards fashioning it. India's foreign policy and its offering of peace and goodwill are not just left to its diplomats and bureaucrats.
Subtle powerplay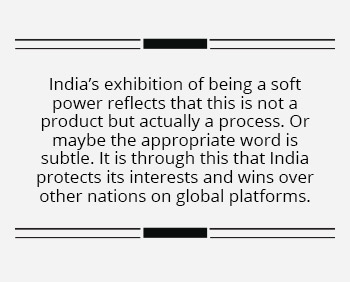 Economic and military might is no longer considered to be the only power. There are other intangible variables that are also in play. India's exhibition of being a soft power reflects that this is not a product but actually a process. Or maybe the appropriate word is subtle. It is through this that India protects its interests and wins over other nations on global platforms. It is a display of its culture, the richness of its civilization and the retention of its traditions and beliefs. The term Vasudhaiva Kutumbakam (The Whole World Is One Family), a Sanskrit phrase found in Hindu texts, is a reflection of this deep philosophy.
There is no ambiguity to the fact that in terms of world stature today India is seen as a part of a solution while China seems to be a part of every problem. New Delhi is a safer bet given that its approach is cooperative and collaborative. And given all its differences with Beijing, the bonds between India and China actually run deep through historical and cultural connections.
The current pandemic has brought home the fact that India is poised to transform the global economies and policies in positive ways. It is not just enough to say that India's stature is slowly rising in the world. This can be experienced given that India is at the forefront of every positive change that is taking place. The world once used to look at India with curiosity but today that has been replaced with eagerness.