The UK's relationship with India will continue to flourish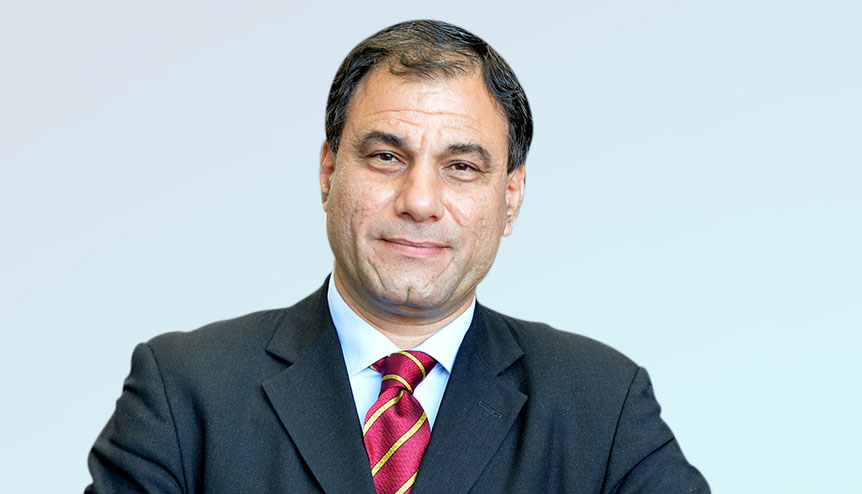 A British Indian entrepreneur takes stock of the changes in UK's economy over 2019 and what this means for its relationship with India.
2019 – what a year! Prime Minister Narendra Modi gets re-elected with an enhanced majority. Brexit remains unresolved and although India continues to grow at a pace enviable to any western country, its growth rate has slowed down.
The UK, with all the continuing uncertainty regarding Brexit, continued to grow as an economy, albeit at a very low rate. The threat of a no deal Brexit has been looming large thought the year and parliament has been at a gridlock. The UK has always been the gateway to Europe for India and its companies and Indian companies continue to invest in the UK and play a major presence. The 842 Indian companies in the UK had a combined annual turnover of £48 billion, employed over 100,000 citizens and, in 2019, paid £684 million in corporation tax. That said, some of the largest high-profile Indian investments from companies such as Tata Steel and Jaguar Land Rover have been facing severe challenges. The India-EU free trade agreement, which and been negotiated for over a decade, is nowhere near completion and there is talk of a post Brexit UK-India free trade agreement – in theory, a possibility; in reality, it will be extremely difficult to implement not least because of the immigration issues.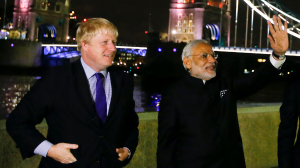 The good news is that the two-year post-graduate work visa, which I helped to spearhead in parliament in 2007-8 only to have it removed in 2012 by Prime Minister Teressa May while she was Home Secretary, has been reinstated by Prime Minister Boris Johnson and Home Secretary Priti Patel. This will be excellent news for Indian students, giving them the opportunity to earn some extra money to pay for their education, gain work experience and continue to build generation-long links with Britain and be life-long ambassadors for the UK. Furthermore, the living bridge of the 1.5 million Indians in the UK are continuing to flourish and go from strength to strength in every field. Today there are three Indians at the Cabinet table including one holding one of the great offices of State, Home Secretary.
This has been a very special year for me as Chancellor of the University of Birmingham. I am the first Indian born Chancellor of a Russell group university in Great Britain. The University of Birmingham has just been awarded the Guru Nanak Chair, sponsored by the Indian government in the 550th birth anniversary year of Guru Nanak Dev Ji. This, being the 150th birth anniversary of Mahatma Gandhi, has also been a year of celebration between our two great countries. I have always said that the UK has a special relationship with two countries more than others in the world – the USA and India.
These are extremely uncertain times globally in so many aspects – Mahatma Gandhi said "Strength does not come from winning. Your struggles develop your strengths. When you go through hardships and do not surrender, that is strength". Most importantly, looking ahead, with Britain and India, we need to continually learn from each other and flourish together – once again as Mahatma Gandhi said, "live as if you're going to die tomorrow and learn as if you are going to live forever". The UK and India's strong and resilient relationship will live on and flourish forever.
I congratulate Boris Johnson and the Conservative party on their Majority.
After over three years of gridlock, the Prime Minister now has a clear mandate to govern. I think this will be extremely good news for British business including in attracting inward investment where Britain has traditionally always been one of the largest attractors of inward investment in the world.
There will now be the opportunity to resolve Brexit and bring long-needed stability and the end of uncertainty.
I also think that the Boris Johnson government will no longer have the hostile immigration policy that existed under his predecessor, which they have already demonstrated, as I have said above by bringing back the two-year post-graduation work visa for international students. This will be a particular benefit to students from India.
The government has also removed the net migration target and will hopefully bring in immigration policies that will allow skilled workers from India, be they IT workers or chefs, to be allowed to come and work in the UK.
I also hope the government will now reduce the visa fees for Indian visitors, be they tourists or business visitors, in line with the rates for Chinese visitors which are four times less than those for Indians.
I know personally, having worked with Boris Johnson as a member of his Promote London Council while he was Mayor of London, how much he genuinely loves India. I have suggested that one of the first things he should do in the new decade, 2020, as Prime Minister is to lead a large business delegation to India, which I will do everything I can to support as Vice President of the CBI and Founding Chairman of the UK-India Business Council.
I think UK-India relations are going to flourish and go to even higher levels than ever before. Reinforcing, as I have always said, that India, along with the USA, is one of the two countries in the world with which Britain has a special relationship.
Lord Karan Bilimoria is Vice-President of the Confederation of British Industry (CBI) and the Founder and Chairman of Cobra Beer.