The UK is a natural healthcare partner for India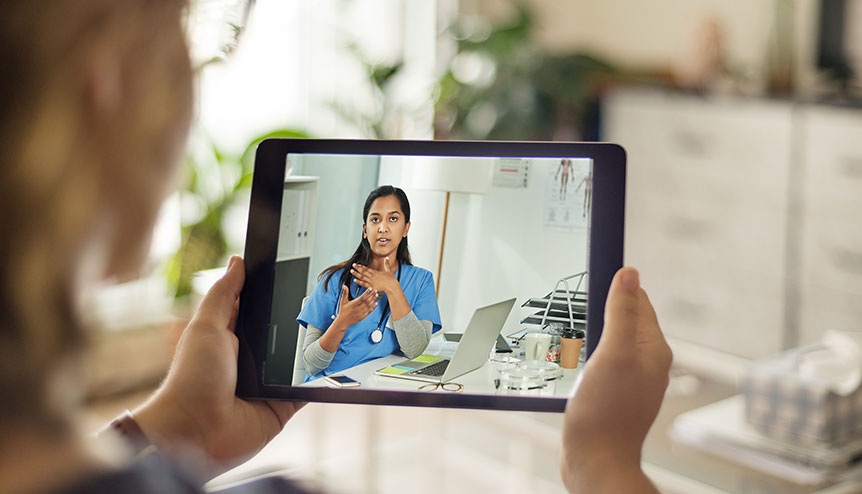 In light of the India-UK Healthcare Conference 2020, the Consul General of India, Birmingham, states that the partnership between the two countries is at an early stage, but a lot more can be done by combining the UK's technical expertise and India's talent pool.
Highlights:
Technological advancements have enabled Indian innovators and disruptors to take advantage of the NHS to solve healthcare challenges and bring down the costs for the British ecosystem.
Health Education England has tied-up with several State Governments and Private sector institutions in India to train several thousand professionals annually.
Other collaborative projects such as those based on £1.4-million grant provided by the Tata Trusts, is expected to train up to 9000 doctors, nurses, paramedics and ambulance workers.
Few years down the lane, we might look back at 2020 as the year which saw an inflection point in healthcare collaboration between India and the UK. There are several reasons why it is likely to be so. With the ushering in of Ayushman Bharat, in September 2018, by the Government of India, there is a tectonic shift in the way 9 per cent of the world population will access healthcare. As on date, around 120 million Pradhan Mantri Jan Arogya Yojana (PMJAY) e-cards have been issued and 7.9 million hospital admissions across the country have been supported. Eventually, this programme will benefit half a billion people in India.
NHS, arguably, the world's largest integrated health system providing services to all its users, free at the point of use, is a natural partner for India. India, being the second-largest producer of English-speaking highly skilled technical human resources in the world, and the UK with its world-class medical education, research and training, are most well placed to jointly produce the healthcare professionals to meet global demands of the 21st century.
With technological advancements, Indian innovators and disruptors can take advantage of the British ecosystem to solve healthcare challenges and bring down the costs for NHS. India urgently requires significant investment in healthcare delivery to meet the growing demands of its population. Estimated investment needs are in the range of $200 billion over the next five years. India is expected to rank among the top three healthcare markets, in terms of incremental growth, by the later part of this year, and healthcare has become one of India's largest sector, both in terms of revenue and employment.
British and Indian institutions are collaborating at an unprecedented pace to jointly train professionals. British trainers are doing so in partnership with their Indian counterparts, taking advantage of the cost-effectiveness of India using 'training-the-trainers' and other such innovative models. Undoubtedly, the lion's share of such professionals who are receiving world-class training will serve in the Indian healthcare sector. A fraction of the same would be able to serve in the NHS for a limited period of time, before returning to India, making the "circular economy" work to the advantage of both economies.
Health Education England (HEE) is playing a leading role in ensuring that – as Britain increases international recruitment for doctors, nurses, radiographers, careworkers, etc – it contributes substantially in raising the quality quotient of the healthcare human resources generated in partner countries. HEE, within the last two quarters, has tied-up with several State Governments and Private sector institutions in India. This would lead to several thousand professionals being trained annually, and in doing so will effectively "increase the size of the cake".
Several other collaborative projects such as the Apex Simulation Training Centre for Trauma and Emergency Care, based on a £1.4-million grant provided by the Tata Trusts, is expected to train up to 9000 doctors, nurses, paramedics and ambulance workers in the basics of trauma and emergency care over a period of two years in Kerala. The Consulate is working closely with these organisations to replicate this project nationally across the several States of India.
According to Elsevier, co-produced Indo-UK research publications are more highly cited than either the Indian or UK publications, and are more highly cited than Indian collaborations with the US, Germany or Japan. Together we are an intellectual force to be reckoned with. To my mind, in terms of the potential of this partnership, currently, we are not even scratching the surface yet. It is estimated that one out of five Doctors and one out of four Dentists, currently serving in the UK are of Indian origin. This "living bridge" of healthcare professionals with a strong connection with both countries can most definitely catalyse India-UK relationship in this sector.
I would like to take this opportunity to thank Madhukar Bose, India and Digital Health Lead, Department for International Trade, Government of UK, for co-hosting the India-UK Healthcare Conference 2020 along with the Consulate General of India, Birmingham. I would also like to extend my gratitude to India Inc, for being the Strategic Partner for this Conference, and for their long-term partnership, as India Inc. would be the driving force for this annual India-UK Healthcare Conference going forward. I would also like to put this on record the unstinted support which we have received from all our supporting organisations – University Hospitals Birmingham NHS Foundation Trust, Government of Telangana, National Health Authority, Government of India, Federation of Indian Chambers of Commerce and Industry, Confederation of Indian Industry and Invest India.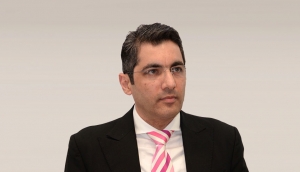 Dr Aman Puri is Consul General of India, Birmingham.