The social impact of entrepreneurship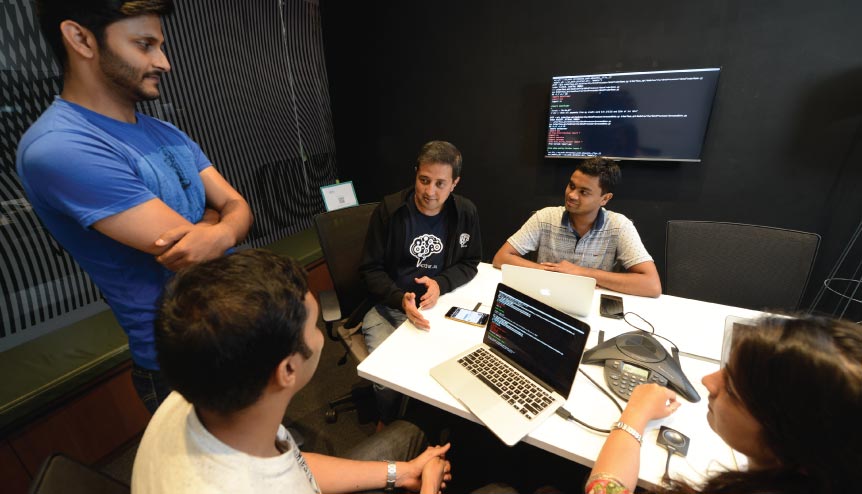 Several upcoming entrepreneurs are working to help India achieve balanced regional development by creating social impact-driven business models having a double bottom line, and while doing so, address the commercial market demands with a purpose-driven leadership at its base.
Young entrepreneurs need more resources to be nourished and guided, provided they are driven to solve the country's major challenges, and a role model to transform the world. The idea of social entrepreneurship has transformed from being an optional corporate charity model to becoming an essential business that would allow organisations to create a sustainable future. It has attained popularity with progressive technology-driven along with socially responsible leaders worldwide, existing especially among the millennials.
Have you read?
Start-ups keep businesses rolling in India during a pandemic
Primary listings abroad could help Indian start-ups get better valuations
Modi envisages 1,000 Dalit start-ups in three years
techXchange provides a launchpad for start-ups to go global
Millennium Alliance: Enabling Atmanirbhar Startups
Indian start-ups go from strength to strength
Start-ups offer remote working solutions at affordable rates
Corporate honchos bet big on Indian start-ups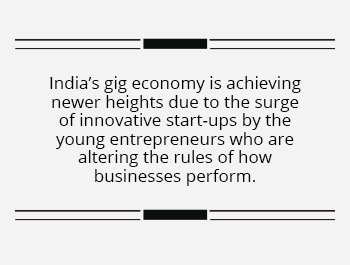 Entrepreneur Peter Diamandis quotes, "The best way to become a billionaire is to help a billion people". In the present scenario, Startups have started to create social impact-driven business models having a double bottom line, and while doing so, address the commercial market demands with a purpose-driven leadership at its base. Social entrepreneurship has got a new face with changing times. Going from being an optional philanthropy model to a fully functional business social entrepreneurship allows organizations to develop sustainable organizations of the future. This idea has gained popularity among those leaders who have strong financial backing, are technology-driven, and have a sense of being socially responsible leaders.
India's gig economy is achieving newer heights due to the surge of innovative start-ups by the young entrepreneurs who are altering the rules of how businesses perform. These young entrepreneurs do not only dream to achieve big in life, but they also even nurture their passion to resolve several social inequities gripping the country. India is in dire need of such a new breed of Sociopreneurs who come up with unconventional business models to solve environmental and social issues.
Sociopreneurs in action
To be an entrepreneur is, challenging, and addressing a social cause through it is going to make it even more challenging. Working as social entrepreneurs in the country, individuals are on a mission to generate business for a social issue. Their focus is on running a low-cost business solution for addressing several social causes while dealing with the scarcity of manpower, shortage of funds, minimum resources, and much more. The hurdles on the way are endless but the objective to transform lives for the collective good is said to be the driving force that drives such social entrepreneurs in India to drive past the turbulent waters of social entrepreneurship.
Some examples
Let us have a look at some entrepreneurs who have taken up the baton of being a social entrepreneur and work towards the betterment and upliftment of society.
Harish Hande is a pioneering social entrepreneur. He is the CEO & Founder of Selco, an organisation providing a sustainable energy source to the rural regions of the country. This project is said to be the first rural solar financing program in the country. To date, Selco has provided over 130,000 installations and has more than 35 operating retail and service centres in the State of Karnataka alone. This ensures that even the remotest village of the state is supplied with energy.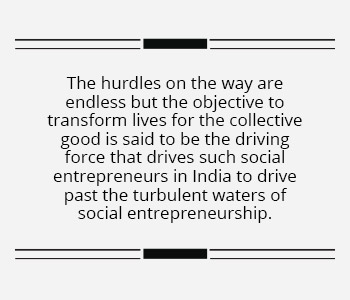 Ajaita Shah is another social entrepreneur who works intending to empower the rural regions of India. She is the Founder & CEO of Frontier Markets, a company that supplies solar energy powered products to the rural regions of the country at an extremely affordable cost. Ajaita started at the gross level and attempts to provide the best technological solutions to the remote villages in India at the cheapest possible price. The company has resold more than 10,000 solar solutions until now and there is no stopping them until they light the remotest corners of the country.
Several upcoming entrepreneurs are also working in this direction to help the country achieve balanced regional development. The path of social entrepreneurship is filled with hurdles, but the one who overcomes them all is the true social entrepreneur.
***
Disclaimer: The views expressed herein constitute the sole prerogative of the author. They neither imply nor suggest the orientation, views, current thinking, or position of FICCI. FICCI is not responsible for the accuracy of any of the information supplied by the author.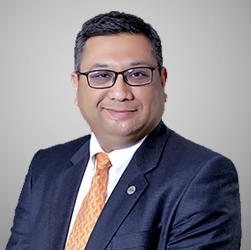 Dr Param Shah is Director – UK, Federation of Indian Chambers of Commerce & Industry (FICCI).