The resurgence of the Indian economy can give investors the ride of their lives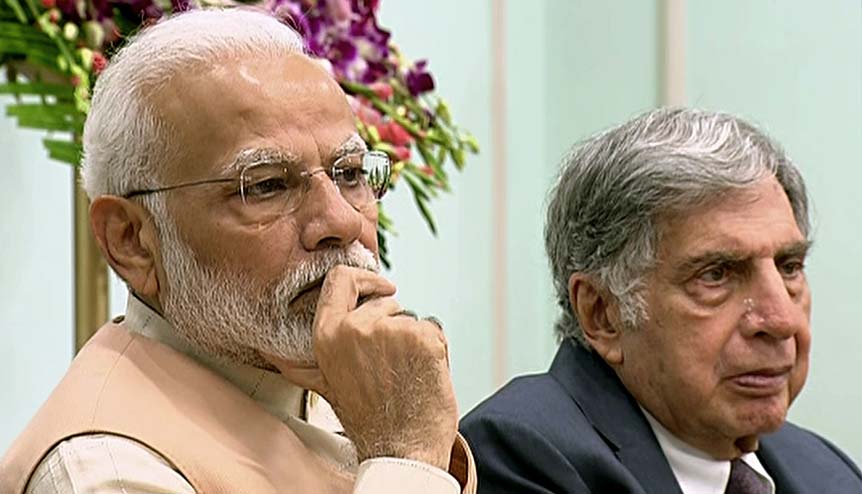 The probable $25 billion Tata-Walmart 'super app' collaboration provides a peek into the opportunities that exist in Indian business where the policies of reboot-reset, in the realm of cloud, technology and AI, can determine the future.
As if to emphasise the point further that the path to India's economic resurgence lies in tech, the Tata Group is reportedly having discussions with Walmart Inc. for a potential investment of close to $25 billion in the development of a 'super app'.
Read more:
Rural India drives the boom in Indian e-commerce sector
Retail and e-commerce must present level playing field for all
New payment opportunities fill in the e-commerce gap for small businesses in India
India's e-commerce policy caught between a rock and a hard place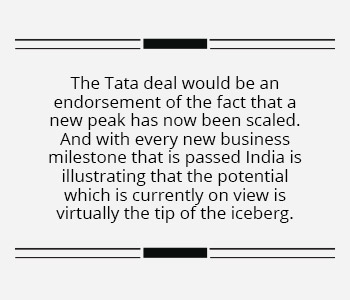 India's e-commerce market to grow to $150bn by 2022
Should this news pass the initial smell test then it would be the biggest marker in the road to India's economic revival since it raises the ante after Reliance Industries Ltd's. Anil Ambani raised over $20 billion from ambitious investors like Facebook, Alphabet's Google, KKR & Co and Silver Lake Partners by putting modules of his digital vertical Reliance Jio Platforms up for sale.
The Tata-Walmart marriage could be the country's leading transaction in the retail space ever, obscuring Walmart's own May 2018 purchase of a 66% stake in Flipkart for $16 billion.
Ambani went laughing all the way to the bank and India woke up to comprehend the true benefits of tech becoming the poster child of business as India fights to ward off the destruction posed by the Covid-19 pandemic. The proposed Tata-Walmart deal hints that the playground is big enough for the big players to slug it out. The retail war in India is about to begin.
The Tata deal would be an endorsement of the fact that a new peak has now been scaled. And with every new business milestone that is passed India is illustrating that the potential which is currently on view is virtually the tip of the iceberg.
According to the word on the street the super app would be presented as a joint venture between Tata and Walmart, leveraging on the synergies between Tata's e-commerce business and Flipkart, Walmart's e-commerce unit.
Separately, it is being understood that the Tata Group is in deliberations with potential financiers about shares in its new digital platform. The super app is slated to be launched in December or next January and as expected it would bring together the Tata Group's in-house offerings – watches, jewellery, fashion brand Trent – under one umbrella in retail.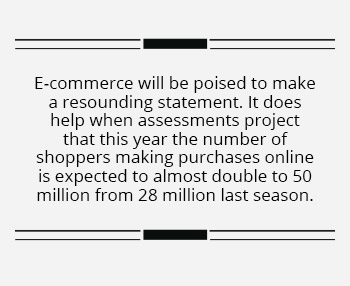 Such revelations always inject a dose of optimism in the markets and true to form Tata Consultancy Services, Tata Motors and Tata Steel shares received a dose of oxygen.
With consumption demand slowly building up, possibly to reach a climax during the upcoming festive season, e-commerce will be poised to make a resounding statement. It does help when assessments project that this year, the number of shoppers making purchases online is expected to almost double to 50 million from 28 million last season.
India continues to be amongst the most attractive retail markets globally with its strong demographics and growing consumption, factors which will continue to play out over medium to long term and, in this scenario, it comes as no surprise that the Tata's Group's retain vertical Trent, is looking to expand aggressively. The collaboration between Walmart on the development of the super app will facilitate these ambitions.
More to read:
India's farm sector reforms are a pathbreaking step forward
Covid-19 drives data centre and storage industry boom in India
India and Sri Lanka – Of new beginnings
Dip in smartphone imports has a nice ring to it
Women entrepreneurs are driving 50 percent of India's start-up ecosystem
These developments only go on to strengthen the belief that the future of India's economy is not as weak as the pundits are forecasting. Rule of thumb – no one likes to get on board a sinking ship.
In the global business environment India is emerging as the one true disruptor. It is shaking the foundations of age-old belief systems in business. It is sending out a clear indication that it is leading from the front in reforms for the people and the elimination of archaic business concepts and practices in favour of innovative thinking and application of ambitious, aggressive ideas in the marketplace.
Still more to read:
Blockchain: The key transparency in Indian commodity markets
Festive season sales could launch Indian tech cos globally
Apple, Samsung take the E-com route to boost consumption
Kirana stores are vital for dominating India's e-tail sector
India's growth rates likely to rebound quite strongly next year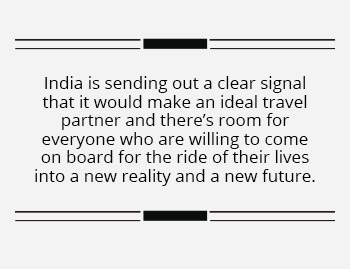 According to an earlier analysis by Sachin Arora, Partner and Head for analytics, AI and big data at KPMG in India "We are seeing digital and emerging technologies adoption on steroids by organisations globally. This has helped putting the customer at the centre of corporate strategy. Traditional business models have struggled to survive or have been disrupted massively. The potential of technologies like cloud, analytics and AI is unequivocal," he said.
"Transformation can be hard and digital ones can be harder if we are not bold to question the status quo. It is a reboot/reset moment for all of us. We either ride the wave or get drowned. It is all about the choice we make," said Arora.
India, by that count, is sending out a clear signal that it would make an ideal travel partner and there's room for everyone willing to come on board for the ride of their lives into a new reality and a new future.