The Indian property sector is rumbling for a push forward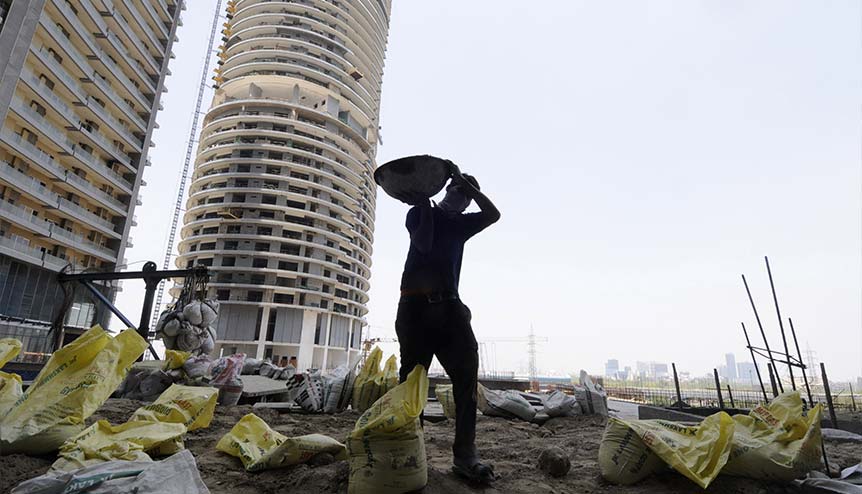 Increased property searches online, the introduction of prop-tech by enterprising realtors who are leveraging technologies like virtual tours, artificial intelligence, digital booking tools and online payments mechanisms are arousing the interest of customers.
The Devil is always in the details. Which is why slight hints backed by facts illustrate that the real estate sector in India is poised to reenergize itself.
Property searches online have increased by 30-40 percent in the quarter to September, compared to pre-Covid-19 levels, and going by this data one would be compelled to believe that a revival of potential demand is around the corner. Analysis for April-June, had reported that consumer searches had reached pre-Covid levels in June after falling as much as 50% in April. The trend has stayed the course since then.
Read more:
2020 Indian real estate – limping back to a functioning liquidity cycle
UK real estate set to pitch for high net worth Indian investments
India's real estate sector adopts largest remote working experiment
Welcome to India's emerging white-collar gig economy
Women entrepreneurs are driving 50 percent of India's start-up ecosystem
According to Sudhir Pal, CEO, Magicbricks, "With the festive season just around the corner, we are witnessing a sharp recovery in demand and prices have remained stable for the July-September quarter after falling up to 5% in the April-June quarter of 2020. This augurs well for the industry and we hope consumers' buying sentiment will continue to improve and translate into transactions in the coming quarters."
Thrust forward expected soon
There is little doubt that the engines in the real estate sector have been switched on and a thrust is expected soon, provided the pandemic is kept in check. The opportunities come with falling prices and given that there is a market within the country itself the real estate sector is soon going to make a statement of intent. The Hyderabad market saw a 2% price increase during July-September, after witnessing a slump of 5.2% in the previous quarter, real estate prices in the Mumbai Metropolitan Region and the National Capital Region including Gurgaon and Noida grew marginally.
More to read:
Bet big and bet long in the Indian economy
Data in India takes its place on stage – front and centre
Indian investors are circling the Dubai property market
Covid-19 has unlocked unexpected opportunities in India
Smart cities – India's potent weapon in the battle against COVID-19
These movements are the signals – that enterprising realtors are not going to be cowed down by prevailing pandemic conditions. Rather, they have picked up the gauntlet and utilized the opportunity to widen their showcase portfolios to a much wider audience in India as well as the Indian diaspora spread out across the world by hastening Indian real estate's giant technology leap. Developers, service providers and online rental platforms have started leveraging technologies like virtual tours, artificial intelligence, digital booking tools and online payments mechanisms to adjust to the new normal – drawing new customers, boosting sales and maintaining vital business continuity amidst the Covid-19 crisis.
Tech calls the shots
Prospective customer who are hesitant to make physical visits to sites due to the Covid conditions are now at the receiving end of effective digital marketing strategies such online listing, video demos and tours, and e-launches for the properties on offer.
India's push towards data and tech has witnessed the effectiveness of prop-tech, a rather nascent sector in the Indian treal estate industry when compared to Western markets. Thanks to the necessity of such a facility, property tech startups that simplify processes by reducing the need for face to face interactions, or digitising physical processes, have had the opportunity to shine during the pandemic.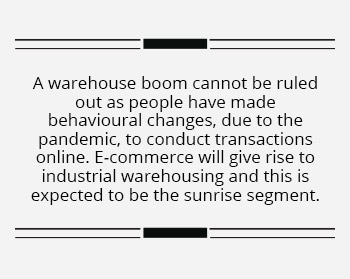 The introduction of prop-tech has also aroused the interest of NRI buyers who, excited by the fall in prices and therefore armed with a stronger dollar find themselves being spoilt for choice through virtual site visits thereby fuelling demand. Real estate has always been one of the more favourite choice for investment in India the current conditions present a good choice for purchase – especially as demand for affordable and mid-segment properties is at a high.
Still more to read:
Role of start-ups and innovators in Atma Nirbhar Bharat Abhiyan
Covid-19 pandemic offers a bigger opportunity for India than the 1991 reforms
Challenges and opportunities in India in turbulent times
India's historic $266 billion relief package will leave a lasting global impact
FDI is a huge step forward
The decision by the government to introduce 100 percent FDI into the real estate sector is also a gamechanger of sorts. A 100 per cent overseas investment in completed projects is sign for optimism. This decision allows real estate companies to monetise completed housing projects amid the current liquidity crunch caused by the pandemic.
The boom is not expected to influence homebuyers alone. A warehouse boom cannot be ruled out as people have made behavioural changes, due to the pandemic, to conduct transactions online. E-commerce will give rise to industrial warehousing and this is expected to be the sunrise segment as global manufacturers vie for space in their plans for India. It is not surprising therefore, that private equity investment in building warehouses has grown at a frantic pace across major cities in India.
India's real estate sector is showing signs to offer a once-in-a-lifetime opportunity. Extended lockdowns, supply chain disruptions, liquidity crisis and labour shortage will soon be a thing of the past as the industry fights back by instilling transparency, accountability, fiscal discipline, innovation and adaptability.