The Indian healthcare industry is poised to address domestic and global requirements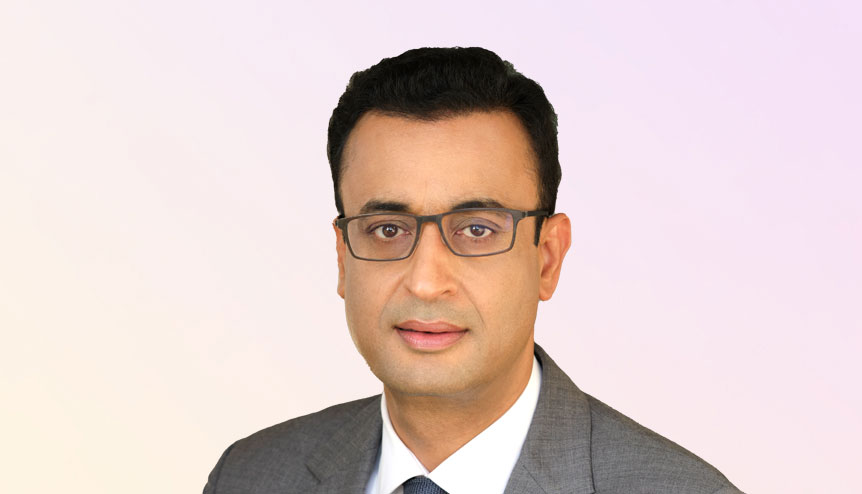 The Chairman of Max Healthcare stresses on the importance of global collaborations to boost the healthcare industry in India.
Highlights:
The healthcare sector has a huge role to play towards India's target of becoming a $5-trillion economy.
The inadequacy of hospital infrastructure is a major hurdle in addressing healthcare demand in India.
Reverse auctioning land, more efficient protocols for the construction of hospitals, promoting medical tourism and global collaborations are some measures that can be adopted to further the industry in India.
I have no doubt that as India strives to become a $5-trillion economy, the healthcare sector along with its multiplier effect on other industries has a significant role to play in India's growth story in this decade.  Prosperity and economic development of a nation are highly correlated with the well-being of its populace. Hence, provision of accessible healthcare is not a consequence but a pre-requisite for economic growth.
The hospital industry in India has the potential to not only address the burgeoning requirement of healthcare delivery to the vast under-served population of India but can also be a great employment generator.
The government has launched the ambitious $1.5 billion per annum health insurance scheme, Ayushman Bharat to serve the unaffordability in our country. Moreover, ageing population and high cost of healthcare are a huge strain on treasuries of developed countries and self-paying individuals in others that are unable to sponsor healthcare of their citizens. Indian healthcare tertiary care services are priced at less than 4 per cent of the cost incurred in the US; waiting time and costs in European countries for elective surgeries are immense, most smaller but affluent nations do not have sizeable populations to enable development of tertiary care programs and most developing nations neither have the clinical talent nor the infrastructure to address their requirements.
While nations globally face the challenges of providing affordable healthcare, the Indian healthcare industry is poised to address both domestic and global requirements. The low cost of healthcare delivery, global recognition of skills, availability of medical talent, worldwide connectivity, language compatibility, availability of alternative medicine options, etc enable our domestic industry and provide us with a significant comparative advantage over other nations in the field of healthcare.
Challenges
While there is unanimity on the burgeoning domestic and global demand for healthcare solutions, there is also an acute recognition of the woeful inadequacy of hospital infrastructure in India. Availability of land parcels, non-standardised building codes, excess licencing requirements and regulations creates friction and delays in the development and operations of hospitals. Moreover, the woes of the banking sector domestically have created risk aversion amongst banks causing temporary suspension of asset creation activities.
Way forward
Many government agencies such as central railways, post offices, Delhi Development Authority, municipal corporations, etc possess prime surplus lands across the country. If the Central Government via its agencies can reverse auction land, for volunteering maximum beds to Ayushman Bharat, in metros and cities which have availability of medical talent due to the historical presence of medical colleges and government hospitals, large FDI will be attracted for creating infrastructure which could then cohort Ayushman Bharat patients with other domestic and international patients. Viability can be enhanced by providing single-window clearance for construction, uniform building codes and lower levels of ongoing compliance. International medical tourism can be given a boost through marketing India as a healthcare destination coupled with developing seamless payment gateways with developing countries and providing services such as fast track medical tourism visas. This would have a multiplier effect as it would help support infrastructure activity, job creation and address the requirement of infrastructure catering to Ayushman Bharat, self-pay domestic demand and international medical tourism.
Global collaborations
India has been a major source of medical talent for decades now. With a median age of 28 years, young population and a robust medical education system, India is well placed to support the ageing world population through the continual supply of medical talent.
In addition, global collaboration for research and development and medical tourism are two emerging themes within the international healthcare industry. Indian hospital chains by virtue of the vast extent of footfalls and data generated are collaborating extensively with world leaders and innovators in fields of research and development of new-generation drugs, immunotherapy, artificial intelligence and outsourcing.
Moreover, the medical tourism industry in India is expected to be a $9-billion industry by 2020 and growing at a CAGR of 20 per cent.
India can also play a significant role in supporting the healthcare requirements of the UK, particularly post Brexit. Areas of collaboration can range from Indian hospitals sharing the burden of NHS by becoming alternative destinations for providing low-cost high-value healthcare solutions with no waiting periods to becoming a source of medical talent for NHS hospitals.
Indian healthcare industry on the other hand can overcome its own challenges by tapping investors globally. High domestic demand and talent, vast export potential and inadequate infrastructure provide an attractive opportunity for investors to participate in the Indian healthcare industry.
In summary, the Indian healthcare industry has the potential of propelling the nation towards a $5-trillion economy and beyond, addressing domestic requirements of Ayushman Bharat and unemployment while supporting the global requirement of high-value low-cost healthcare through medical tourism. In doing so, it also provides an extremely attractive opportunity for global investors to participate in the sunrise industry of this decade where India has a perceivable comparative advantage.
Abhay Soi is Chairman of Max Healthcare Institute Ltd