The global emergence of Ayurveda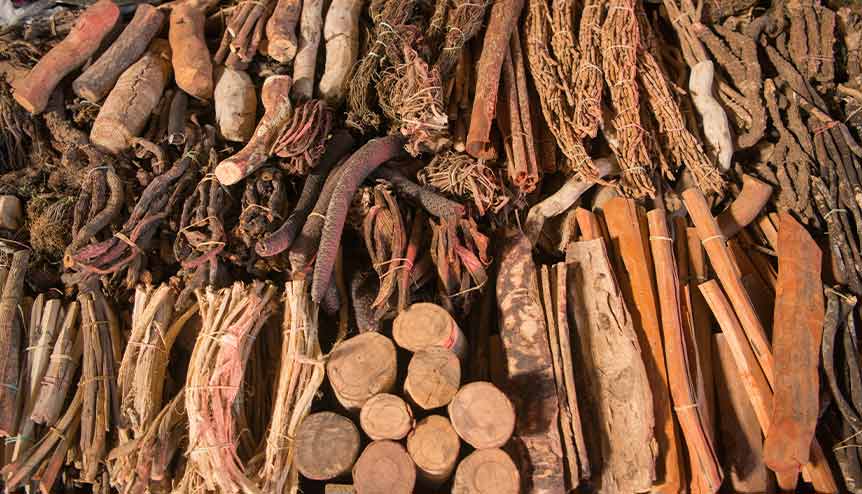 This ancient Indian science is enjoying a global revival thanks to the Covid-19 pandemic.
The ancient science of Ayurveda is currently enjoying a revival, both in India and overseas, due to the coronavirus pandemic. Along with a rallying cry for building back better, people are also increasingly going back to nature and natural remedies and this extends to finding the cure to Covid-19.
The US is already collaborating with India on conducting clinical trials for vaccines. In a recent virtual interaction with a group of eminent Indian-American scientists and doctors, Indian Ambassador to the US, Taranjit Singh Sandhu, said, " Our Institutions have been collaborating to promote Ayurveda through joint research, teaching and training programmes. The Ayurvedic practitioners and researchers in both the countries are planning to initiate joint clinical trials of Ayurvedic formulations against Covid-19."
Huge scope
In many ways, Covid-19 has been a resounding wake-up call on a global level. Perhaps the biggest take-home lesson the pandemic offers is the need for a sustainable way of life. With this philosophy is now growing into a movement towards health, well being and wellness achieved via harmony with the natural world. Several health systems across the world are already establishing a new executive position, what they call a Chief Wellness Officer, as a strategy to address the burnout epidemic among physicians and other clinicians. The World Health Organisation's (WHO) Traditional Medicine Strategy 2014–2023 has committed itself to the promotion of universal health coverage by integrating Complementary and Alternative Medicine (also called Traditional and complementary medicine) services into healthcare service delivery and self-health care as part of its three strategic objectives.
India has a huge contribution to make in terms of Complementary and Alternative Medicine (CAM), particularly through ancient wellness and preventive practices such as Ayurveda, Homeopathy and Yoga to promote wellbeing.
The Ayurveda market in India was estimated to be worth $4.5 billion in 2018. While recent reports state the global Ayurvedic products market is expected to be more than US$ 9791.0 million by 2024 at a CAGR of 16 per cent in the given forecast period. While the WHO estimates that the herbal and Ayurvedic market will reach $5 trillion by 2050 from the existing $62 billion, with India having 2.5 per cent share.
And if one is to observe the number of 'turmeric lattes' 'yogic teas' and 'neti pots' being sold, it is easy to see how the market could meet the estimate.
A major opportunity for India
To understand the sudden popularity of Ayurveda, let's look at a few statistics first:
The WHO estimates that 75 percent of new diseases discovered in the last decade have originated in animals.

According to an American Cancer Society study, women who sat more than six hours per day were 34 per cent more likely to die than those who were more active. The same figure for men was 18 per cent .

A study published in the Lancet Medical journal in late 2019 revealed 90,000 people in Britain die every year because of unhealthy eating. With a low intake of fruits, vegetables and fibre being one of the key driving factors.

Another major study conducted in 2019 on the effects of sedentary behaviour in the UK stated that the overall impact of such a lifestyle and the health conditions it gave rise to cost the NHS around £700 million per year.

Unnerving, isn't it? Seen in the context of the above numbers in combination with the Coronavirus it seems perfectly normal that the world should turn to Alternate medical [practices such as Ayurveda which emphasise on a plant based diet, exercise, herbal remedies and therapies. Ayurvedic products alone are exported from India at close to $500 million yearly.
Yet not all governments around the world are embracing alternative medicine as quickly as their populations.
A few hurdles
In 2011, an EU policy imposed a ban on all herbal medicines which had been used for less than 15 years within the EU, and less than 30 years outside the region. However, post-Brexit UK, now has a huge opportunity to leverage the benefits of Ayurveda and other alternate medicines as it is no longer subject to these restrictions.
During the recent World Health Congress 2020, Prof. Dr. Madan Thangavelu, Genome Biologist at Cambridge University and General Secretary and Research Director of EUAA – European Ayurveda Association stated: "The unusual situation around the Covid-19 pandemic revealed our fragility and the helplessness of our healthcare systems. The small Indian state of Kerala provides an example, despite a high density of population they managed to contain the coronavirus crisis and the Nipah virus crisis. Best practice in healthcare could be anywhere in the world, we must be proactive and learning from different communities.
Of course, India itself faces certain problems when it comes to regulation of Ayurveda, as demonstrated by the recent 'Coronil' controversy, where Patanjali, one of India's Ayurvedic companies claimed to have developed an Ayurvedic cure for Covid-19 – a claim that was later proven to be completely unsubstantiated. A problem, the Indian government along with the he All India Ayurveda Institute will need to address if India plans to further expand in the global market. All in all however, Ayurveda it would appear is finally having it's moment in the sun and the world seems to be eager to join in. Post-brexit UK, now independent of EU regulations now has a unique opportunity to join the party by recognising and furthering collaboration with India on alternative medical practices.