The future of work has arrived…virtually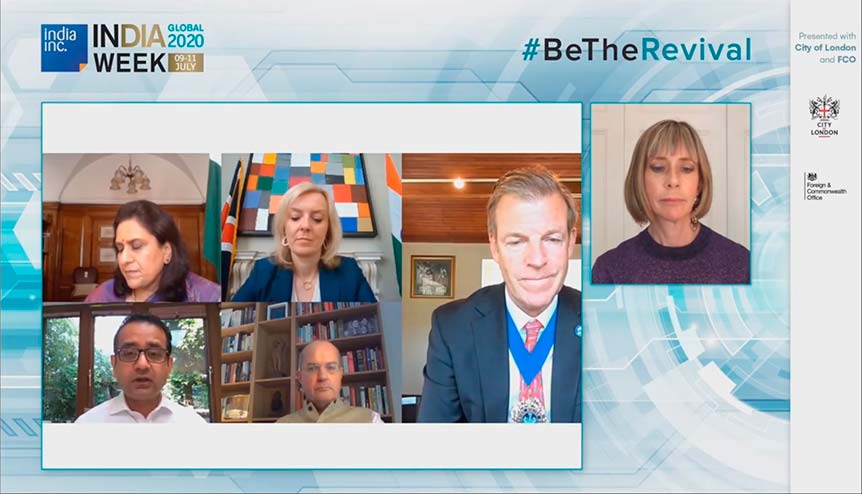 Complex and largescale events can now be delivered seamlessly by remote teams to signify that the new way of working is not a compromise but a way forward.
Back in March (feels like years ago), there was a lot of discussion around how the pandemic will affect the way we work. I published a couple of articles which touched upon this topic for my column with India Inc. In the article that was published in March with the title 'Will the forced disruptions caused by the Coronavirus last?', I said that 'One of the most visible disruptions has been in the way we work…..There is merit in expecting that the next few weeks can accelerate the future of work for good.' As we look back into the last few months, this statement couldn't be more accurate (some shameless self-patting there!).
In this piece, I share anecdotes (some of which I have experienced personally) from the last few weeks and months which confirm that the way we work has indeed changed forever.
First, I should start by adding a caveat that the insights shared are largely focused on the services industries. Typical sectors include technology, finance, media among others. Sectors like manufacturing, hospitals, shops etc are also facing disruptions but will hope to revert to the old normal in the post-vaccine era. In my opinion, the changes we are experiencing in the services focused sectors will tend to be more permanent.
This realisation has largely stemmed from one of my personal experiences in the last few weeks. Readers of this column might already know that India Inc. recently wrapped up a mammoth, 3-day event – the India Global Week (WWW.INDIAGLOBALWEEK.COM) #BeTheRevival. The event, which ran from 9th July to 11th July, had 60+ sessions across 4 streams in the UK, US, Singapore and Australia.
The fully virtual event gathered 250+ speakers from around the world for these sessions. Furthermore, people from 75+ countries attended the event across the 3 days. The interesting part about this event is that this scale was achieved by a team which was 100% working from home and was based in different locations in India, in the UK and UAE.
Seamless exercise
Coordination over video calls, messages and emails worked seamlessly to synchronise the time-sensitive and detailed work done by c.50-60 people working in or with India Inc. in the background (estimated number at the peak of the event). The fact that such a complex and large scale event was delivered seamlessly by a remote team is proof that the new way of working is not just a compromise in response to the current pandemic, but the way forward from here on.
Naturally, since March, many large corporates have announced their intention to let their employees work from home even after Government guidelines have allowed offices to open. E.g., Press reports suggest that RBS recently told 50,000 of its employees (RBS employs 63,500 people) to work from home into 2021. Similar actions have been taken by major tech companies as well. Example, Facebook CEO Mark Zuckerberg said in a blog post (dated 21 May) that he expects half of FB staff to work from home in the next 5-10 years. He added, 'Eventually we want to enable many existing employees to become long term remote workers if they want, but we're going to roll this out in a measured way so we can learn as we go'. While Microsoft has expressed its concerns against permanent work from home, its current work from home strategy doesn't seem to have affected its performance. Recently released 4th quarter results showed that the tech giant's revenues increased by 13% year on year.
Interesting statistics
Since the spread of the pandemic, some interesting statistics have emerged as shared in this article published by the Entrepreneur Magazine in June. The article suggests that according to a survey of more than 500 founders of VC backed businesses, 70% of Founders said that they will let some or all of their employees work from home even after offices reopen. The article added that while 66% of founders would reconsider their investments in commercial spaces, 76% saw the overall productivity maintained or increased on the back of remote working.
In January we all knew remote working was on the rise. But it was more of an extension of the physical office space than a replacement. The last few months have shown entrepreneurs and corporate executives that remote working may well be a good replacement for an office, at least to some extent. What it means for commercial properties and how we interact with urban spaces, is another topic for a separate discussion!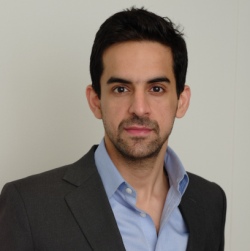 Vaibhav Kapoor is a finance and strategy professional with c.12 years of experience.