The Commonwealth can fight tide of protectionism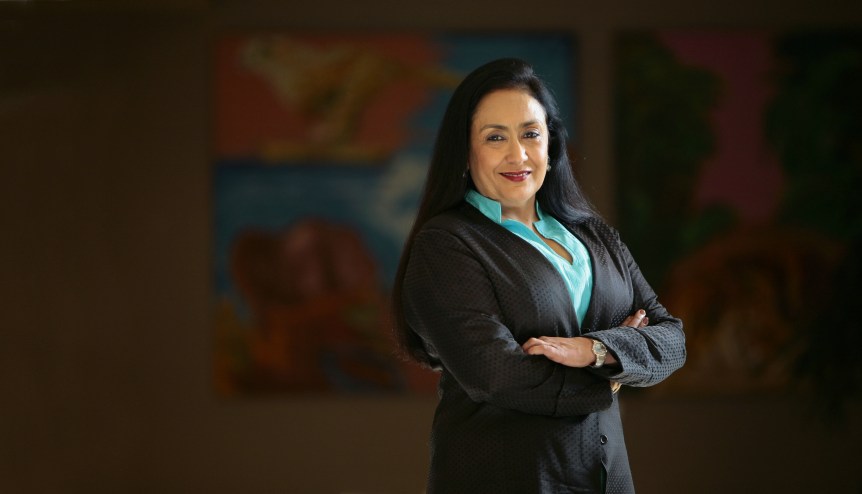 One of India's leading industrialists evaluates what the 53-member Commonwealth of Nations can mean for global growth.
The Commonwealth of Nations is a unique grouping of countries. With 53 countries as members, spanning across continents, the sheer diversity of this association is mind boggling. The Commonwealth comprises some of the biggest and the smallest countries of the world which are at different levels of economic development. However, the strong thread of common values based on principles of democracy, peace and shared development has held this group together. And by further strengthening our ties we stand to benefit immensely from our collective resources and experiences.
The Commonwealth is home to 2.4 billion people – a third of the world's population. What is even more significant is that 60 per cent of the population is below the age of 30 years, giving it a huge demographic advantage. The grouping represents a combined economy of $10 trillion, which is expected to touch $14 trillion by 2020.
Intra-Commonwealth trade stands at $600 billion and is expected to touch $700 billion by 2020. The cumulative intra-Commonwealth greenfield foreign direct investment (FDI) stood at $700 billion in 2017, creating 1.4 million jobs through 10,000 projects. These numbers underscore the massive potential that the Commonwealth represents.
At a time when the rules of economic engagement amongst countries are being redefined and when protectionist tendencies are on the rise globally, it is important that countries of the Commonwealth group come together and highlight the importance of greater openness with regard to trade and investment flows. Measures taken to limit not only the flow of goods and services but also movement of people and capital by creating barriers through various policy levers are a dominant risk factor today and can impede global growth prospects going ahead. Countries of the Commonwealth should prevent this tide from becoming a tsunami.
Our countries have benefitted a lot by adopting open-door policies and continuing support in this direction is of utmost importance. Openness to trade and investments has helped enhance productivity, increase competition and improve living standards. This has also led to a more efficient allocation of resources. India is a good example of this.
Today, India is amongst the fastest growing nations in the world and remains committed to the ethos of fair and free trade. The country has been able to establish its position as one of most promising nations on the global stage not only in terms of its increasing economic prowess but also in terms of its voice on global issues.
India is the largest member-state of the Commonwealth in terms of population and the country is among top five contributors to the Commonwealth budgets and programmes providing largest number of technical experts engaged by the Commonwealth Fund for Technical Cooperation. In fact, in April Prime Minister Narendra Modi attended the 25th Commonwealth Heads of Government Meeting (CHOGM) in London reaffirming India's unconditional support towards the group's agenda of building a "Common Future" based on the fundamentals of prosperity, security, fairness and sustainability.
Given the unique position of our association, we are well positioned to respond to the challenges emerging from issues such as growing protectionist policies, security threats and climate change.
Multi-lateralism and globalisation is the way forward and will remain a dominant force in defining relations between countries. We need to be seen as a forward-looking trade bloc. In this context, it is heartening to see the commitment displayed by the members towards building an inclusive, fair and rule based multi-lateral trading system as reflected in the communiqué issued in London.
To achieve the targets that we have set for ourselves for intra-Commonwealth trade and investment, our countries should make a thorough assessment of the barriers to trade & investment and initiate steps to bring these down over time. Our Commerce Ministers should meet more frequently to review and assess progress on this important issue.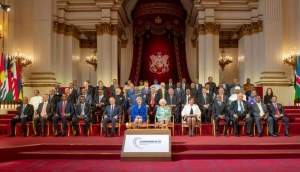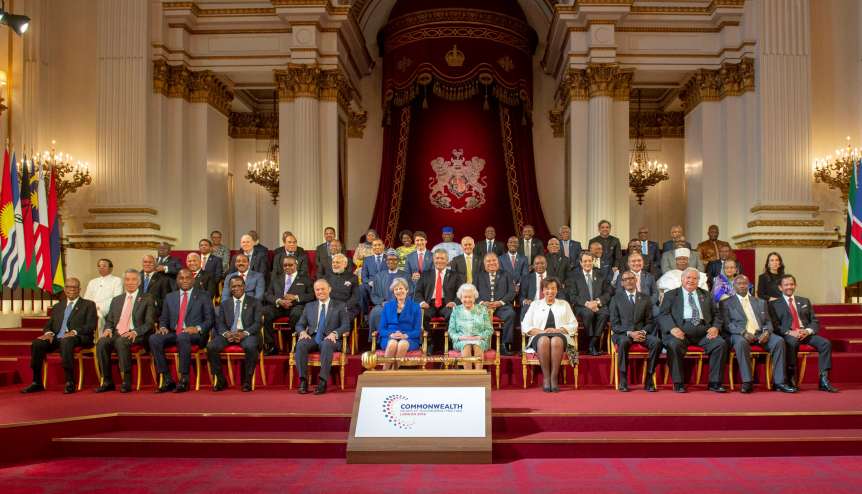 Further, the Commonwealth countries should consider setting up an Infrastructure Hub or a group with experts to share information and experience on infrastructure development, financing methods and the role of public private partnerships. Since infrastructure development is a key requirement in all Commonwealth countries, such a move will benefit all.
The countries may also look at building a Science and R&D network to find innovative solutions to our common problems. Many of the Commonwealth countries have a robust science and technology sector. By bringing together young researchers from diverse fields, Commonwealth nations can create a network of specialists to work on issues related to climate change, sustainable development, agricultural productivity, non-communicable diseases, green mobility etc.
Commonwealth countries should also encourage technology flows and co-develop digital platforms for service delivery to the people. India is a pioneer in using technology for improving financial inclusion. By linking Jan Dhan bank accounts, Aadhar identity numbers and mobile phone numbers, we have a network that can deliver services and subsidies to the people in a very efficient manner. This experience can be shared with other Commonwealth countries to empower their citizens especially the poor.
With direction from the leaders of the 53-member countries coupled with active participation and support from members of the business community we can fully capitalise on each of these opportunities in the times ahead.
Dr Jyotsna Suri is Chairperson & Managing Director of Bharat Hotels Limited and a past President of the Federation of Indian Chambers of Commerce and Industry (FICCI).