The Big Indian Clean-up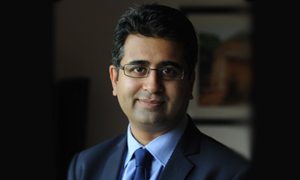 The year 2017 will come to be remembered in India as the year of the big clean-up of past choke points for the economy, writes India Inc. Founder & CEO Manoj Ladwa.
Indian Law Minister Ravi Shankar Prasad told Parliament recently that the Narendra Modi government has abolished 1,183 outdated laws since it came to power in 2014.
The clean-up of the entire Indian legal and economic eco-system that began three years ago, picked up considerable pace over the last year. Years of neglect and an almost macabre fascination with over-regulation had prompted past governments to erect complex systems that became choke points for the economy.
In this Yearend issue, we take a look at five far-reaching clean-up acts initiated by the Modi government during 2017 to bring about structural changes in the Indian economy and clear the way for easier business processes and faster growth.
The five initiatives are:
Goods and Services Tax (GST)
The effects of demonetisation
Bankruptcy code
Bank recapitalisation
The Mid-term Review of the Foreign Trade Policy
Each one of them is a major economic reform by itself. Cumulatively, I dare say, they form perhaps the boldest steps ever taken to enable India's so-called Elephant Economy to learn to dance.
Mind you, the process has not been smooth at all. Nothing is in India's fractious and highly divided political landscape. GST, which received unanimous support of every political party in the hallowed precincts of India's Parliament and all the state legislatures, became the bone of contention between the Prime Minister's party, the BJP, and India's principal Opposition party, the Congress, in the just concluded elections to the Gujarat state Assembly.
Likewise, demonetisation, which sucked out 86 per cent of India's currency in circulation, has been widely welcomed by the ordinary Indian. But India's Opposition politicians, ever keen to pounce on issues they can use to beat the government with, have used shrill and often un-parliamentary rhetoric on demonetisation to accuse the Prime Minister of damaging the economy.
Early evidence from polling patterns in Gujarat, a state with a disproportionately large number of business people and traders, suggests that these two issues, which the Opposition claims has derailed the Indian economy, have cut no ice with voters, including the trading community – supposedly the main "victims" of these allegedly poorly conceived and badly executed initiatives.
Even the Bankruptcy Code has met with fierce opposition from large business houses, long used to running their businesses with state largesse, that now stand to lose control of companies they have set up and then milked for their personal benefits only. In one swoop, this Code has dealt a massive blow to the malaise of crony capitalism that has ailed the Indian economy since Independence.
I urge readers to note that previous governments have shied away from such measures – because of fear that various special interest groups – called "vote banks" in India – would be hit, thus, hurting the prospects of the ruling parties in elections.
But Prime Minister Modi is known to take bold decisions even when these are considered politically risky. That is what he has done with these initiatives and his political instincts have been rewarded – the BJP has just won two state elections, in his home state of Gujarat, albeit by a smaller margin than before, and in the northern hill state of Himachal Pradesh.
But in politics, a victory is a victory; there are no consolation prizes for the loser.
Each of these five initiatives will have a far-reaching impact on the Indian economy and the way India's business community runs its businesses. I am not a betting man, but I am willing to take a wager that in times to come, 2017 will come to be remembered in India as the year of the big clean-up.
This edition explores the clean-up in greater detail as part of the Cover Story, besides a general wrap of India's impact on the global economy throughout the year.
As I sign off, I would like to wish all our readers a very Happy Christmas and New Year.