"Thank God" for Modi's economic and social reforms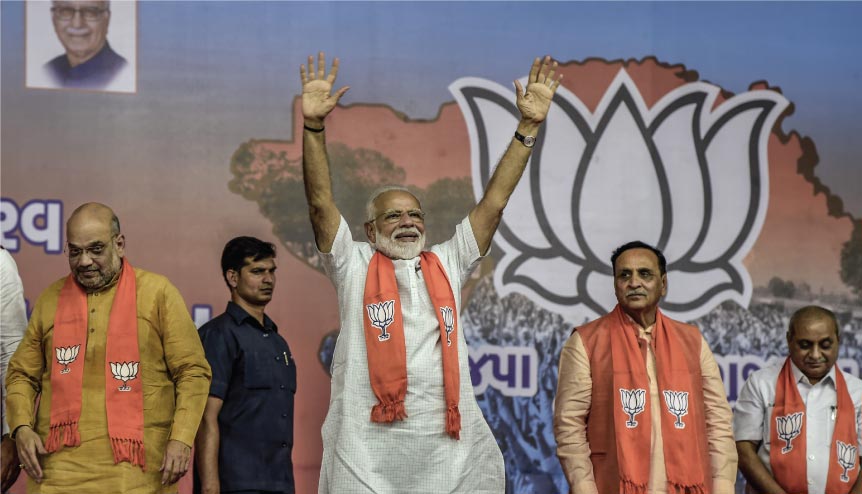 In response to former Goldman Sachs Chief Economist and inventor of the term 'BRICS' Lord Jim O'Neill's comment "Thank God this [COVID19] didn't start somewhere like India…" Founder and CEO of India Inc. Group Manoj Ladwa argues that its precisely because of India's economic and social reforms in the past six years that the country seems to be dealing with the crisis much better than pundits expected.
Prime Minister Narendra Modi completed one year of his second term in office last week. The anniversary would in other times be celebrated by his party and supporters with much pomp. But this time the mood was more reflective and the messaging led by his de facto Number 2, Home Minister, Amit Shah, focussed on assessing the six years since Modi was first elected.
Related stories: The world has to stand up to the blatant Chinese power grab in Hong Kong
Nirmala Sitharaman announces paradigm-changing reforms in a wide range of sectors
In the current global context, this was absolutely the right thing to do. The question to ask is what would have been the plight of ordinary Indians had Modi not undertaken some tough decisions during his tenure?
Transforming Indian society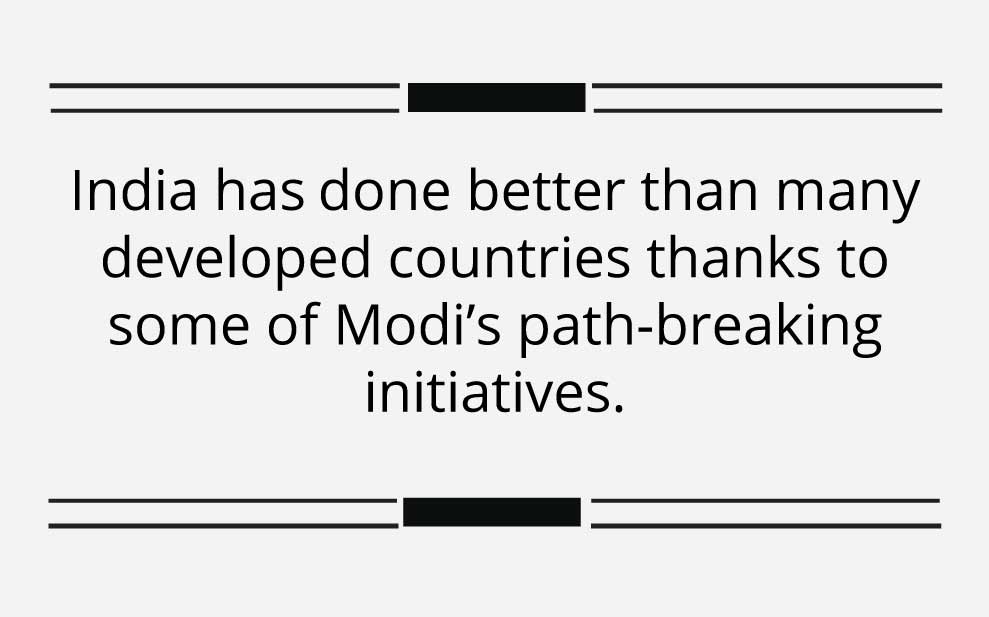 Commenting on the Chinese origin of the Covid-19 pandemic, Jim O'Neill, former Chief Economist at Goldman Sachs, and current Chair of Chatham House commented on CNBC recently: "Thank God this didn't start in somewhere like India, because there's absolutely no way that the quality of Indian governance could move to react in the way that the Chinese have done."
I would like to correct Lord O'Neill. India has frankly done better than many developed countries thanks to some of Modi's path-breaking initiatives. His government's Direct Benefit Transfer (DBT) scheme, based on the Jan Dhan Yojana, the world's largest financial inclusion scheme, has brought more than 300 million poor families with no bank accounts into the country's banking network. The government has been using this reach to provide money to the most vulnerable sections of the Indian society in the wake of the Covid-19 outbreak. In the past, former Indian Prime Minister Rajiv Gandhi had said: "Out of every rupee spent by the government for welfare of the downtrodden, only 15 paise actually reached the persons for whom it was intended." The Modi government's DBT scheme has plugged this leakage and ensured that the intended beneficiaries get the funds allocated for them.
Secondly, Ayushman Bharat, the Modi government's universal health insurance scheme for the poor is helping millions of Indian cope with the heavy medical bills. Additionally, hefty insurance covers for health workers and others dealing with Covid-19 cases is facilitating India's battle against the virus.
Thirdly, the much praised scheme to build millions of toilets across India to make it open defecation free under the Swachh Bharat Yojana (Clean India Campaign) has played a big role in preventing a larger public health crisis in rural India following the Covid-19 outbreak.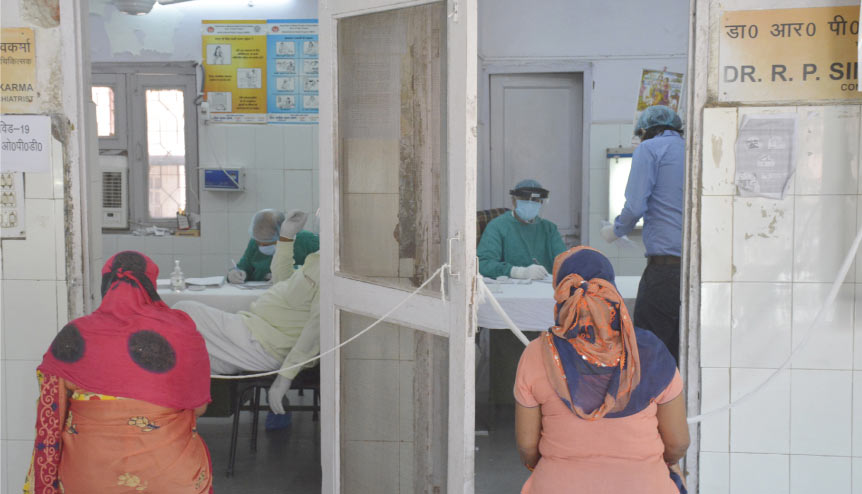 Fourthly, analysts and experts are forecasting a bumper harvest this year. This is expected to shore up demand at a time when the Covid-19 pandemic has negatively impacted the economy. The Modi government's scheme to provide universal basic income support to all poor and marginal farmers, with which they can buy inputs, will play a big role in this expected farm bounty.
And finally, by expanding the National Rural Employment Guarantee Scheme or MNREGS by an unprecedented 65 per cent this year, the Modi government is ensuring that the economic dislocation arising from the Covid-19 outbreak does not cause any social unrest.
Planting the seeds of sustained post-Covid growth
Last year, his government had cut corporate tax rates to 25.17 per cent for existing companies and 17.01 per cent for new manufacturing ventures making India one of the lowest tax jurisdictions among peer nations. Then, the reforms initiated by the Modi government over the years has seen India's ranking on the World Bank's Ease of Doing Business Index jump a record 79 places from 142nd rank out of 189 countries in 2014 when he came to power to the 63rd spot last year.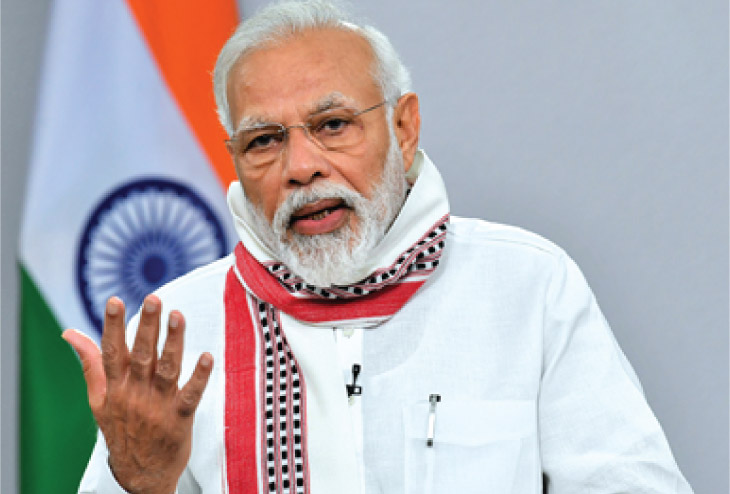 In May, Modi announced a landmark reforms package that promises to transform India and hopefully lay the foundations of sustained and high post-Covid growth rates, that both aspirational Indians and world economies now expect of India. The government opened up every sector of the Indian economy to the private sector, including foreign investors, allowed up to 74 per cent foreign ownership in the defence production sector and freed Indian agriculture from stifling socialist- era controls that had prevented the development of a common all-India market for agri-commodities, hindered the entry of private and foreign capital and much needed technology into the sector.
Many experts have compared these reforms with the liberalisation of the Indian economy in 1991, which set India on a high growth trajectory for the next quarter of a century.
Soft power push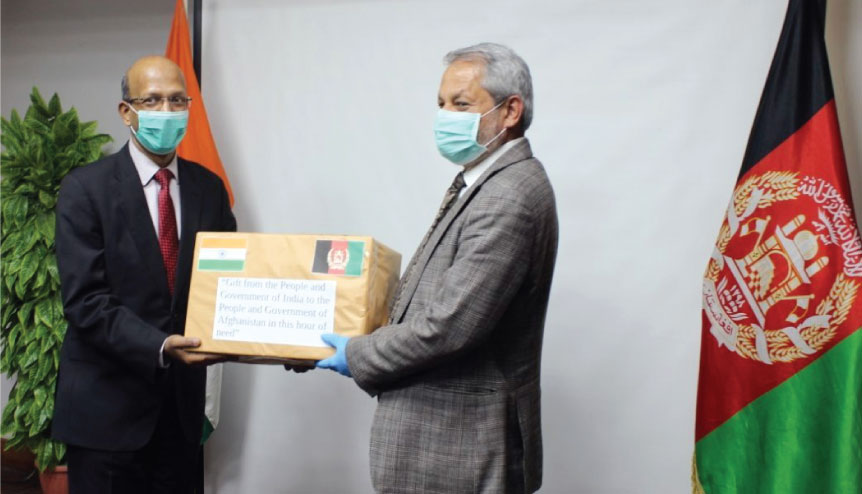 Modi has also considerably enhanced India's image across the world. His decision to allow the export of Hydroxychloroquine and Paracetamol tablets to 150 countries, to help fight the coronavirus, has generated considerable goodwill for India in these nations, and cemented it's position as a reliable partner in times of crisis. This decision stands out in stark contrast to the somewhat ham handed effort by China to profiteer from the pandemic by selling sub-standard testing kits to countries in Europe, Africa and Asia.
In short, though the jury remains out, if the recent +90 per cent approval ratings amongst Indians on Modi's leadership are anything to go by, I think I echo their sentiments by saying "Thank God for Modi's leadership and his economic reforms".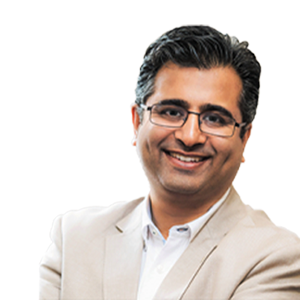 Manoj Ladwa is the Founder and CEO of India Inc. publishers of India Global Business.