Tesla's passage to India a boost to the EV sector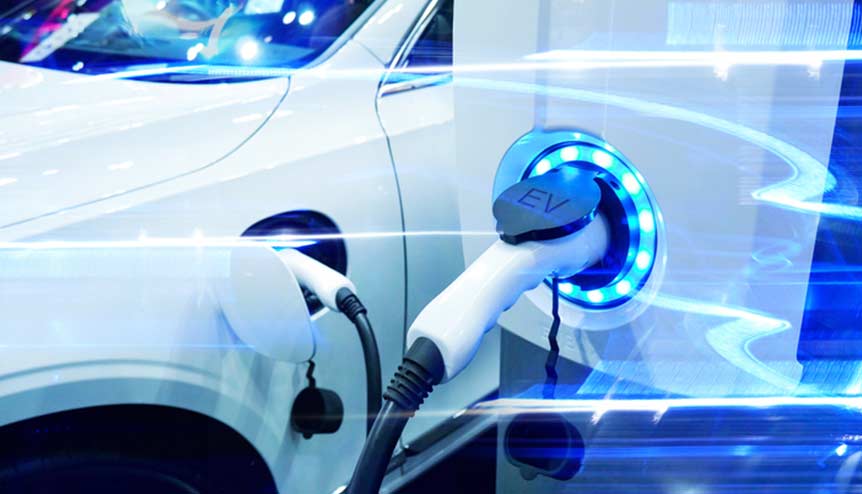 Big brands continue to show faith in the India growth story. Elon Musk, CEO of Tesla Inc. is yet another a case in point. His purported arrival next year could be a game changer of sorts in the EV market segment.
Elon Musk's indication that Tesla were planning a formal entry into the Indian markets by 2021 would be sweet music to the government and the automobile industry.
The declaration was made in typical succinct Musk fashion whereby he stated "Next year for sure," on Twitter in reply to a post with a photograph of a T-shirt with the message: "India wants Tesla. Thanks for waiting," Musk said.
Read more:
Sodium-ion based battery technologies: An alternative to existing solutions?
Sodium-ion batteries for India's energy transition
India's path to self-sustenance could find many takers
UK bets on India's renewables potential
There is no doubt that Tesla's arrival would come at a time when the Indian government, under the able stewardship of prime minister Narendra Modi, has put measures in place to focus on the promotion and manufacture of electric vehicles and renewable energy.
The automobile sector, which has been fighting hard against the effects of the pandemic which, in turn, has impacted the auto sales numbers are actively seeking government patronage to push sales and this could be the game changer.
Market ripe for a Tesla entry
To be sure the Indian automobile market is ripe for the entry of an international player such as Tesla. It has a strong brand equity coupled with the fact that Musk himself could be a strong, vibrant ambassador for the entire industry with the gifts that he brings to the party.
In renewable energy, we have become the sixth largest producer in the world.

This, and our initiative of the International Solar Alliance, will enable India to be a pioneer in moving in the direction of a green Global economy: PM @narendramodi pic.twitter.com/N5UtgeV3zA

— R. K. Singh (@RajKSinghIndia) February 21, 2019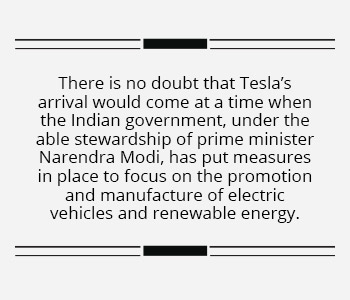 Tesla's arrival in India would a strong endorsement to the fact that while the experts stress test various theories on why the market in going through a contraction the world's leading brands are providing a testimony of faith in the Indian consumer and by seeking mega buck partnerships with Indian brands.

Now is the time to be investing in the Electric Vehicle (EV) sector in India as the country under the direction of Modi has assessed that it needs to start looking at the environment in a more responsible fashion.
As India fights the pandemic it has made quite a few practical choices. The air has never been cleaner. There has been an impact on the health sector, oil imports, savings in foreign exchange and it is believed that EV will have a substantial impact on all that. Data infact suggests that the consumer may pay 6 percent more on the purchase price of an EV but would ultimately incur running costs of around 60 percent less than an international combustion (IC) vehicle.
The affordability of EV
There is the ease of use factor as well – an EV would be more affordable when it comes to day-to-day running and commuting and the allied industries that support the EV enterprise also lead to sustainable business models. Batteries, for example, are portable – they can literally be charged at home – and environment friendly. Ergo, no more visits to petrol stations or service stations.
More to read:
Make in India powers on renewables
Electric mobility is crucial to global sustainability agenda
Is pure electric the right solution for future mobility in India?
Racing ahead on the E-vehicle track
Auto India driving towards global dominance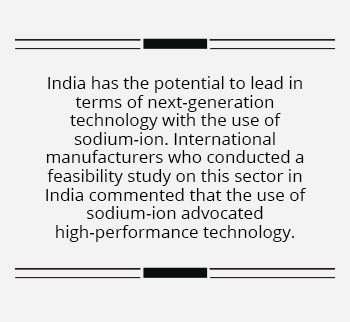 The work from home model has now ensured that consumers are travelling less by car daily. Social distancing has also led to cleaner means of transportation. Personal mobility is now the buzzword among consumers and this thought process is percolating into the vast Indian market as well. The consumer is studying more about the purchase and benefits of electric vehicles.
Awareness the order of the day
Awareness is the order of the day. India may be the third largest automotive market in the world but in the EV sector it is still in its infancy. Market penetration, in the battery sector for instance, will need to improve drastically. Battery costs will need to be addressed through if reports are to be believed then by 2024 there will be price parity between lithium batteries and oil consumption (for similar energy output), at which point it will make no sense to buy an IC vehicle.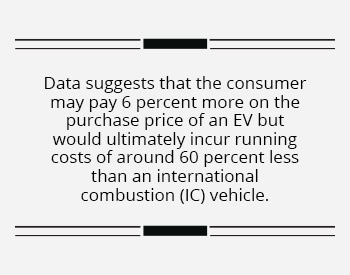 When the conversion process, which is already on the cards, is ultimately completed, it will immediately impact the two-wheelers, three-wheelers and public transport segment. The conversion to EVs has already begun. Under the Atmanirbhar Bharat approach propagated and advocated by the government there is already a renaissance on the ground with certain semi-urban cities adopting the use of electric rickshaws and other locally devised but environment friendly means of transport. India is approaching the inflection point.
Big players heading to India
Big battery players are already making a bee-line to set shop in India. The use of sodium ion and lithium ion entities are cases in point. Though China controls almost 80 percent of the world's manufacturing on lithium-ion batteries, it is time for India to step into and take ownership of the sodium-ion eco-system and, by virtue of that operation, annex the renewable energy space to some degree. India has the potential to lead in terms of next-generation technology with the use of sodium-ion. International manufacturers who conducted a feasibility study on this sector in India commented that the use of sodium-ion advocated high-performance technology. It is also low cost, sustainable, cleaner and it can be sourced and manufactured in India.
India poised to embrace a new era
So, perhaps, the need is to study the direction in which India needs to go. India's market is unique. There is a demonstrated progress in the adoption of EV (Electric Vehicle) technology. There is a need to electrify and diversify the applications but, to do that, the batteries need to be produced. Vertically integrated supply chains will have to be used first – the materials, battery capability, pack capability and the manufacturers who can integrate it completely.
Still more to read:
India's transport infrastructure: Running on renewables
Indian states step on the gas to attract FDI
India can lead the way to greater energy efficiency, globally
Banks gearing up to jump start auto industry
Start-ups propelling India to its Renewable Energy Vision 2022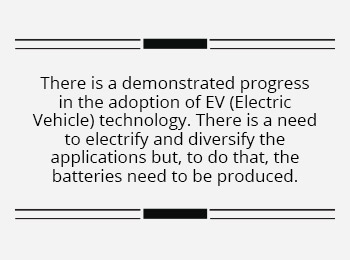 India is poised to embrace a new era through the approach and reforms offered by the government internally and with a means to attract FDI. The challenges in India actually create opportunities and it is time for local players to partner up with foreign entities in a bid to boost the concept of EVs and renewable energy.
Prime minister Modi had tweeted last year about the need for an end-to-end strategy in the EV space. If the market heeds his word carefully then they would be wise to focus on the benefits of the four pillars that he had espoused – energy access; energy efficiency; energy sustainability and energy security.

India must push forward for its own energy security. There is a unique opportunity to not only use the energy for itself but also to sell it to the world and take a leadership role. That would be sweet music to Elon Musk and others of his ilk who are chomping at the bit for a memorable passage to India.