techXchange provides a launchpad for start-ups to go global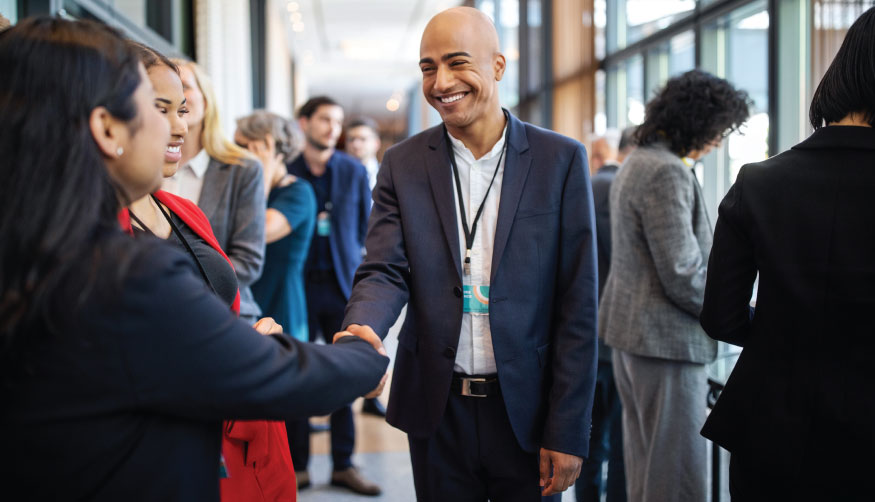 techXchange is a platform that will act as a bridge between the demand and supply of innovative technologies between India and the UK.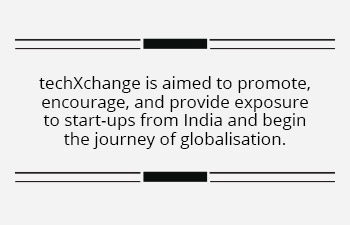 Start-up India is a flagship initiative of the Government of India, intended to build a strong eco-system for nurturing innovation and Startups in the country that will drive sustainable economic growth and generate large scale employment opportunities. The Government through this initiative aims to empower start-ups to grow through innovation and design. To meet the objectives of the initiative, Government of India announced Startup India Action Plan that addresses all aspects of the Startup ecosystem.
Have you read?
Millennium Alliance: Enabling Atmanirbhar Startups
Startups showcase India's fabric of unity
Covid fails to dampen spirits of UK start-ups
Start-ups offer remote working solutions at affordable rates
Funding for start-ups in the post-pandemic era
Role of start-ups and innovators in Atma Nirbhar Bharat Abhiyan
Corporate honchos bet big on Indian start-ups
With this background and to accelerate the Startup movement, techXchange was launched in June 2018 at India Inc.'s UK-India Week. A joint initiative by the High Commission of India and FICCI, the programme has grown since its launch.
Enabling start-ups
The programme is aimed to promote, encourage, and provide exposure to start-ups from India and begin the journey of globalisation. techXchange is a platform that facilitate Indian Startups steer uncertainties, widen their perceptive of the start-up ecosystem around the world and help them accomplish their business on a global level, along with apprehending their transformative potential.
Areas of success
Over the last two years, several Indian start-ups have used this program to expand and engage with the UK. techXchange in a short time is now being well regarded as a serious effort to expand collaboration in the field of start-ups from both sides- India & the UK. The programme has to date facilitated 35 Start-ups, 100+ market meetings, 28 partnerships, and has 6 success stories.
The start-ups saw success in terms of – hiring for their UK base, cracking deals with major customers and laying out business plans for setting up operations in the UK with support from the agencies they met during the programme.
The programme has also witnessed the launch of a report on 'Developing start-up ecosystem: Lessons from UK' by High Commission of India, FICCI and BDO LLP. Along with this techXchange provided a platform for the launch of the 'UK India Start-up Launchpad' an initiative by DPIIT and DFID.
Read more:
2020: The year so far for Indian Start-ups
2020: The year so far for Indian Start-ups
Indian Start-ups: A test of resilience and agility
Start-ups propelling India to its Renewable Energy Vision 2022
Private sector, start-ups can revolutionise India's atomic energy sector
When the going gets tough, Indian start-ups get going
Are Indian start-ups geared for the Coronavirus pandemic?
Indian start-ups innovate to fight against COVID-19
Going virtual
In view of the ongoing global crisis, techXchange 2020 will be held virtually between 26th and 30th October 2020. The cohort for 2020 will include 20 scaled-mature Startups selected from over 200 applications. The focus sectors for 2020 include Healthcare, Fintech, Education, Logistics and Supply chain, AR & VR and Manufacturing. The virtual programme will give the Startups an opportunity to meet relevant Government agencies, ecosystem stakeholders, research institutions amongst others. The virtual platform will also give an opportunity for participants to have one-on-one B2B meeting with the Startups as well as visit the virtual exhibition.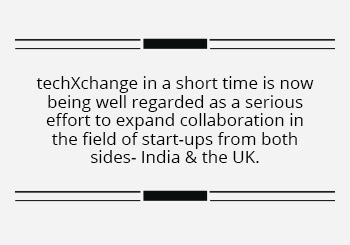 Going forward the HCI and FICCI would be taking techXchange to the next level by taking a reverse delegation of Scale-ups from the UK to India. techXchange is a platform that will act as a bridge between the demand and supply of innovative technologies between India and the UK. The support of all the UK based entities multiplies the growth opportunities and sustainability for the Indian Startups trying to establish themselves in UK.
*Disclaimer: The views expressed herein constitute the sole prerogative of the author. They neither imply nor suggest the orientation, views, current thinking, or position of FICCI.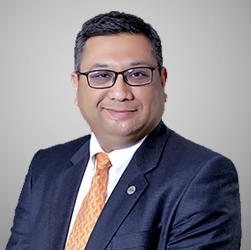 Dr Param Shah is Director – UK, Federation of Indian Chambers of Commerce & Industry (FICCI).