TechXchange: helping start-ups explore, engage and excel in the UK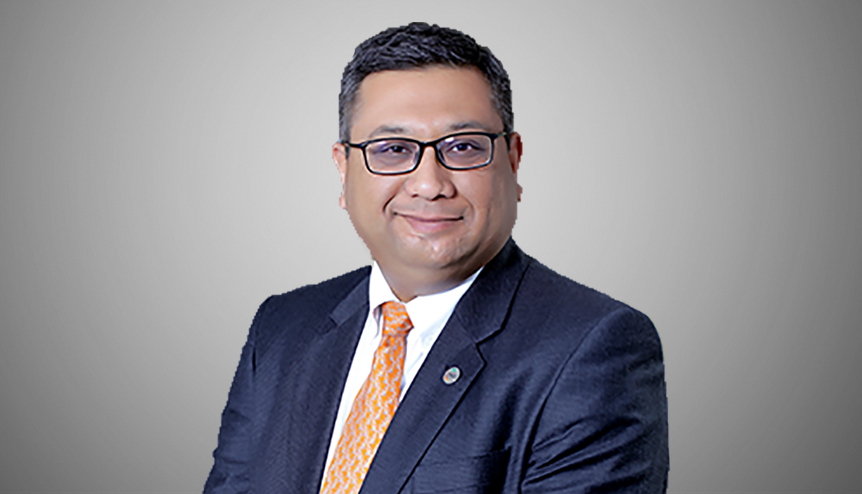 An Indian industry expert looks into the TechXchange programme.
It is no secret that there is massive untapped potential in the Indian start-up sector in terms of innovation, uniqueness and revenue. According to the Economic Survey for 2018-19, India has been ranked third in the global Startup ecosystem. More than 1,200 Start-ups came up in 2018, including eight unicorns, taking the total number to 7,200 Startups, NASSCOM reported. However, despite the start-up, multiple reports mention a need for rewarding start-up entrepreneurship and innovation and enabling an understanding of the ecosystem for higher chances to transform and excel.
Helping Startups navigate uncertainties, develop an understanding of the ecosystem along with realizing their transformative potential are some of the things channelled into a five-day delegate program called techXchange. To accelerate the Startup movement between UK and India, 'techXchange 2018' was launched by the High Commissioner of India in June 2018, in London. In its second year, techXchange program is a platform with benefits where Indian techno Start-up companies can explore, engage and excel in the UK and Indian markets.
Entry into this program is based on a competitive selection from a large pool of applicants. For instance, hundreds of applications poured in for the 2019 competitive round in just a month. As many as 15 Startups were selected for the programme from various relevant sectors from across the country. The program cohort selection is based on a stringent 4-part qualifying criteria, including uniqueness of product or service and global utilization, besides initial funding raised and 1-crore minimum annual revenue.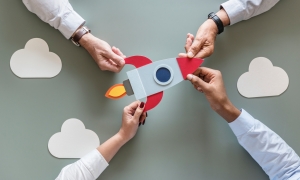 All the start-ups that made it to the final selection this year broke new ground in various areas, including communication, customer service, loan repayment, consumer emotion recognition, diagnostics, and language localization, amid other innovations. In the rest of the article, I shall elaborate each selected Start-up's unique aspects and contributions briefly, followed by a few points about how this program will benefit the larger start up scenario.
Let me introduce the winning cohort of 15 start-ups, beginning with Bobble AI Technologies. Fulfilling the need of personalized, expressive, smart and quick communication, Bobble AI Technologies is empowering Indians. Company's USP is its cutting-edge artificial intelligence and input methods keyboard/camera/ voice/ content among others. Some of the technology initiatives taken by its CEO and founder Ankit Prasad have never been tried and experimented before in India.
Ensuring best customer experience, Cashify is a one stop shop to smoothly get highest price for old phones. With hyper local network of professional buyers, the company is steadily transforming the way people sell their old phones online. COO and co-founder Nakul Kumar has shaped his dream of providing fast and easy service with zero hassles.
Collecting loan repayment is a herculean task and often results in failure due fragmented, expensive and non-technology-based sector. Credit Mate (Urja Money PVT. LTD) is making inroads by providing innovative technology, data intelligence and automation. This has facilitated faster, smarter and better collection of credit.
Not many of us think of dentist till we have severe dental crisis, Madappa Belliappa Puttichanda came up with Startup Doux Digital Dentistry Pvt Ltd. It is an Integrated Portable dental clinic in a suitcase with a digital platform for dentists to deliver dental care at Home at a pocket friendly price to enhance your style.
Founded by Ranjan Kumar, Entropik Tech builds AI tools that facilitate businesses to decode consumer's emotional nuances. Using Affectlab, an emotional AI platform having proprietary emotion recognition tech like Brainwave mapping, facial coding, eye tracking, and tracking consumer's emotions among others. This helps brands in tweaking products accordingly.
Toeing the philosophy that connection is the way of life, Kalyanasundaram Sivasailam through Startup 5C Network has made an effort to bring five stakeholders of Radio diagnosis on one platform. These include the Doctor, Radiologist, Patient, Technologist and Hospital. The company is addressing the challenge of getting fast and high-quality radio diagnostic reports for hospitals and diagnostic centres.
Bidding adieu to corporates expenses on travel and time, Imaginate, a Startup by Hemanth Kumar Satyanarayana, provides for collaborative immersive VR/AR conferencing solution for geographically dispersed teams. Teams can collaborate securely over 2D/3D data in VR/AR, using smart glasses. Company's flagship product NuSpace is an enterprise telepresence platform.
At Indus OS Startup, its founder Rakesh Deshmukh has customized smartphone experience to accommodate regional language speaking people through innovation, simplification and localization. The product at present supports 12 regional languages and is set to connect around one billion people in emerging markets. It is technology that caters to social, economic and regional diversity.
Serving a perfect blend of entertainment and education, Magic Animation Private limited is giving boost to learning through engrossing animated videos. A Startup by Haritha Satish, is an ideal support system for nuclear families with working parents. It works on both regional and international languages and has content for all age groups across the globe.
When global is merging with local, Sachin Kumar Garg with his Startup MintM is serving support to digitally transform your business with real time computer vision and video analysis platform. The company helps customers with easy access to real time measurement, analysis and automation on standard CCTV and Mobile cameras.
Guesswork in cooking often leads to disasters! So deleting the same, Dibyananda Brahma's Startup Mukunda Foods Private Limited came up kitchen robots for multiple types of food with just touch of button. Besides, precision and consistency in preparing meals, it is packaged with hygienic cooking conditions, better food quality and safety. Both individuals and businesses can utilize this power of automation.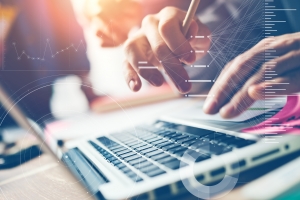 Present Environmental monitoring solutions are expensive, labour intensive and have a high operation and maintenance cost. Oizom Instruments by Jainam Mehta, offers durable, scalable and accurate environmental monitoring solutions. Company's measurement methods are based on cross technology comparison which permits picking best sensors. The effort is to blend technology with natural resources to create artificial intelligence.
In this fast-paced world, easy and instant access is of utmost priority. To facilitate the same and help brands grow online sales through the brand website, Mangesh Dilip Panditrao came up with a start-up Shoptimize India Pvt Ltd. This also helps in reducing customers' dependence on marketplaces.
Technologies developed by Synersoft, a start up by Vishal Prakash Shah, are aimed at minimizing IT infrastructure cost for small and medium industries and enhancing their competitiveness with state-of-the-art IT standardization. The solutions focus on data preservation, data security, fraud mitigation and software license cost minimization. This also ensures business continuity and avoids competitive vulnerability to millions of SMEs.
Homosapiens are irrational fundamentally and data compiled in a proper way can help us in making the right decision. vPhrase Analytics Solutions Pvt Ltd of Nisarg Bavishi has a software PHRAZOR that summarizes data into a few bullet points, which highlight the key insights required for decision making. It helps management firms improve their customer experience by making customer statements easier to understand by adding portfolio analysis and recommendations.
This September, the above 15 will share the stage for exposure, networking and valuable interactions with Indian and UK-based government agencies, London Startups, and corporates and importantly, other ecosystem players. It will help the Startup ecosystem stakeholders from India to interact, learn and be inspired by the biggest ideas in the market. Besides, it will also help identifying emerging business opportunities and sectors that need ideas and setting goals in motion with right impetus. As these movers and shakers meet soon, the opportunities for growth and transformation are enormous as it is a diving platform for the best minds towards exploration of opportunities for business growth.
Ultimately, we should not forget Startups not only facilitate easy living through affordable and convenient services but also act as a major booster for the development and the progress of the country's economy.
Dr Param Shah is Director – UK, Federation of Indian Chambers of Commerce & Industry (FICCI).