A tech provider's journey with Digital India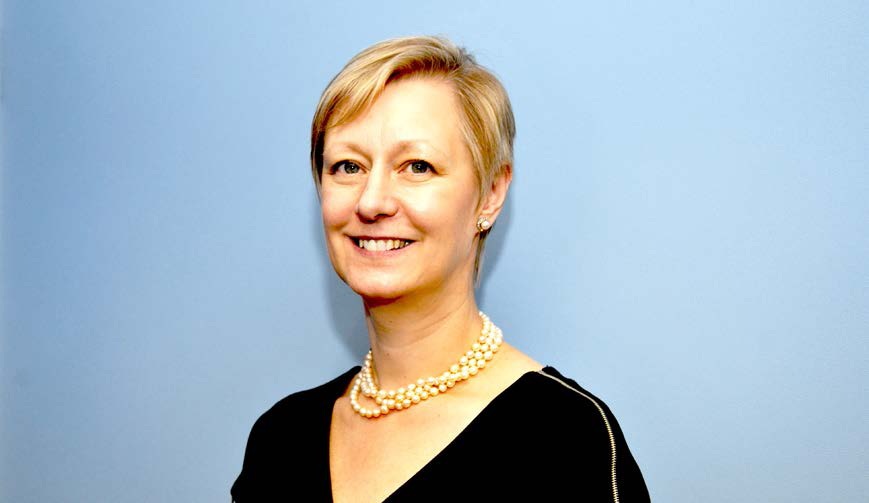 Lyn Duncan, chief Executive and co-founder of cloudBuy plc, takes a journey down memory lane to trace the explosion in the Indian ecommerce sector and what it has meant for their model aimed at helping small and medium enterprises (SMEs).
How has cloudBuy grown in India since its launch?
We opened our first Indian office in Jodhpur almost four years ago in 2012, originally to act as a back office for design and development but also to test the appetite of Indian SMEs for e-commerce. We found that India wasn't ready for ecommerce at that time and focused our efforts on recruiting talented designers and developers to work remotely with the UK cloudBuy team.
Everything changed with the B2C e-commerce revolution in India and 18 months ago and we relocated a senior member of the cloudBuy executive team, Nilesh Gopali, from London to Mumbai to run an expanded Indian operation focused on selling into the new economy. Nilesh is a senior technologist who has led major initiatives in the UK and his enthusiasm for relocation after living in the UK for 16 years was testament to the change in the way India is developing and doing business.
Nilesh was recently appointed as Mentor for the Mayor of London's new International Business Programme. This initiative aims to help London businesses break into new international markets and grow their operations overseas, as cloudBuy is doing in India.
During this time both elements of our business in India have grown, we have recruited a larger team in Jodhpur and have been very pleased with the quality of personnel that we have attracted. Whilst Rajasthan is not normally associated with IT, we have found that there are many high quality graduates in the region and are delighted with our team.
Based on the growing opportunity, we also established cloudBuy teams in Mumbai and Delhi focused on selling our solutions to Indian organisations. In total we now have over 25 people working for cloudBuy in India making it our largest operation outside of the UK.
What have been some India-specific growth areas for the firm?
There are three key areas of growth in India for cloudBuy – online marketplaces, procurement solutions and supply side e-commerce. Marketplaces are a major opportunity for us and our early win with CII, the Confederation of Indian Industry, to provide their Gateway to Global Supply Chains is particularly important.
The new government legislation issued on the 29th March 2016 makes clear their stance on marketplaces. It comes after months of uncertainty together with the related issues around stock holding, discounting and tax. The heart of the matter is who the end customer is dealing with when they buy from a marketplace – the marketplace owner or the end seller and up to now it has been very confusing.
The note issued on the 29th March made things clear: marketplaces are technology providers, not online department stores and they need to behave in this manner, not like massive discount houses who can control pricing, supply chain and ultimately entire markets. cloudBuy is exactly what the government is describing as it is a pure play technology provider that connects buyers and sellers, but does not in any way seek to influence the transaction.
This clarification provides a large opportunity for cloudBuy to sell its marketplace technology to many different organisations, and with the ability to get a white labelled marketplace up and running in weeks the cloudBuy team are confident that there is a big opportunity for the solution.
On the procurement side of the business, the team is seeing real interest from India's large businesses. The cloudBuy Procurement Portal can provide an organisation's employees a true internet buying experience, reducing paperwork and time, while providing full transparency across all buying activities.
India is ready to make the move from paper to electronic transactions and as the cloudBuy procurement solution can be accessed from all devices, it is as applicable for teams working in rural environments, as for those in metropolitan areas with access to PCs.
The team has been in discussion with a number of India's best known brands and are very positive about the opportunity for the cloudBuy procurement suite. Ecommerce is a massive growth area for Indian businesses and the cloudBuy e-commerce solutions range from self-service websites for SMEs through to distribution websites for larger companies with multiple outlets. All of the cloudBuy solutions meet the PCI DSS security standard, which is the highest level of security used by the global payments industry. This means that businesses using our solutions for e-commerce don't have to worry about how to make sure that their own servers or hosting provider are secure.
cloudBuy is also working with a number of India's major banks to integrate to their systems to take online payments. Today it is possible for an Indian SME to get up and running taking card payments through their cloudBuy website in a matter of hours.
How is big data developing in the Indian market?
India's large corporates are hungry for data, as the shift from paper to electronic trading continues apace, the ability to analyse data has also increased exponentially. The government can also see the power of accessing data in this manner to look at everything from procurement savings through to smart city initiatives.
cloudBuy has powerful analytics capabilities which can be deployed to identify and monitor everything from procurement savings through to service uptake across groups of citizens.
As India continues on the journey of digitisation, big data will continue to grow and offer analysis of all aspects of business and individual behaviour.
Where do you see opportunities for cloudBuy within the Digital India connectivity campaign?
We are completely supportive of the Digital India campaign and, with the Confederation of Indian Industry (CII), have been attending workshops and seminars across rural India to explore how the technology could immediately benefit businesses in these communities.
India's SMEs want technology. Their biggest challenge is still around broadband connectivity. cloudBuy can overcome some of these challenges as the technology was initially built to support UK SMEs at a time when most only had access to the internet via slow dial up modems. The system is also device responsive, allowing SMEs to use their mobile phones to populate content on their websites and respond to customer orders. We are currently developing a wizard which will allow any SME to build a website quickly and efficiently from their phone – from
taking a photograph of their product through to fulfilling the order.
We believe that this level of capability is exactly what is needed to support the Digital India campaign and this has been borne out in meetings with Indian SMEs in areas as diverse as Assam through to Chennai.
What are the specific cloudBuy models/plans that plug into this drive?
Particularly through our relationship with CII, we are focused on supporting the Digital India campaign. CII are very much at the heart of the agenda and the ability to provide cloudBuy's technology to much larger numbers of Indian SMEs is a key driver for both parties.
Lyn Duncan is the chief executive and co-founder of cloudBuy plc and has been involved in all key projects for the company including all cloudBuy's health and social care ecommerce marketplaces and the CII marketplace in India. Lyn has special responsibility for India on the cloudBuy management team and is a frequent visitor.