Tata steels against hurdles in the path of European merger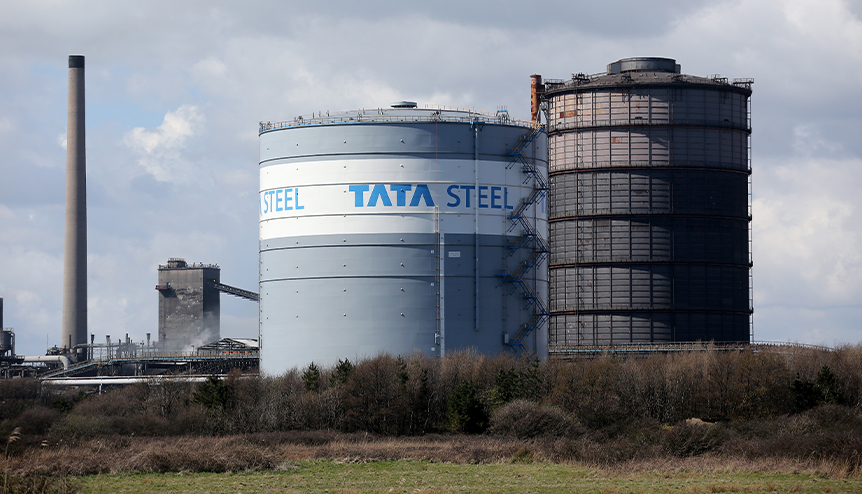 Tata Steel's joint venture plans with German steel giant ThyssenKrupp struggle to clear strict European Union (EU) competition norms.
German steel giant ThyssenKrupp recently confirmed that it has submitted a comprehensive package of proposed solutions to the European Commission to obtain clearance for the merger of Thyssenkrupp Steel Europe and Tata Steel Europe.
The Commission had opened an "in-depth" investigation into the proposed merger in October last year amid concerns that the deal between two of the world's major steel players may reduce competition in the supply of various high-end steels. Following an agreed extension in March for further negotiations, ThyssenKrupp confirmed that it had submitted a "substantial" offer to the European Commission – the executive arm of the 28-member economic bloc.
"As we see it, our proposals cover all the concerns expressed by the Commission. The offer is extensive and substantial. At the same time, it is acceptable to the joint venture partners and no risk to the industrial logic of the joint venture," said Guido Kerkhoff, CEO of ThyssenKrupp.
While the details of the proposals are yet to be revealed, the Indian and German steel majors are believed to have offered to sell assets in Belgium, Spain and the UK to win the EU's approval for the proposed joint venture.
The European Commission is expected to review the latest set of proposals and announce its decision by June 5.
The latest development comes at a crucial point for the Tata Group's steel arm, which is banking on its European joint venture (JV) to help set the company on track after suffering from worldwide knocks to the global steel industry over the past few years.
Competitive issues
The European Commission had opened an "in-depth investigation" to assess if Tata Steel's proposed joint venture with ThyssenKrupp would breach European Union (EU) merger regulations.
"Steel is a crucial input for many of the goods we use in our everyday life, and competitive steel prices are vital for the European economy," said Margrethe Vestager, Commissioner in charge of the EU's competition policy.
"Industries dependent on steel employ over 30 million people in Europe and we must be able to compete in global markets. This is why we will carefully investigate the impact of the planned combination of Tata Steel's and ThyssenKrupp's steel businesses on effective competition in the steel markets," the Danish politician noted.
Tata Steel and ThyssenKrupp are major integrated producers of flat carbon steel and electrical steel, with significant production facilities in the European Economic Area (EEA), in particular in Germany, the Netherlands and the UK. With the transaction announced in June, Tata Steel and ThyssenKrupp plan to combine their European carbon steel and electrical steel businesses in a joint venture.
The European Commission said its initial market investigation raised several issues, relating in particular to combining both companies' offer of certain specialty flat carbon steel and electrical steel products. The specific categories it highlighted as areas of concern include steel for automotive applications, which concerns various types of steel, predominantly galvanised, that are used to produce cars and car parts; metallic coated steel for packaging, which is used to produce various packaging solutions, such as food and aerosol cans; and grain oriented electrical steel, which is used to produce a variety of engineering products such as transformers.
The Commission said it is concerned that, following the transaction, customers would face a reduced choice in suppliers, as well as higher prices.
"These customers include various European companies, ranging from major corporations to numerous small and medium-size enterprises (SMEs). Many compete with imported products in the EEA, or export their products outside Europe and compete globally," the Commission said in a statement.
Timeline
The Tata-ThyssenKrupp transaction was notified to the European Commission on September 25, 2018, and both companies chose not to submit commitments during the initial investigation to address the Commission's preliminary concerns.
Under EU rules, the Commission has a duty to assess mergers and acquisitions involving companies with a turnover above certain thresholds and to prevent concentrations that would significantly impede effective competition in the EEA or any substantial part of it.
It was in June 2018 that Mumbai-headquartered Tata Steel had confirmed that it has agreed the terms of a 50-50 joint venture with ThyssenKrupp to create Europe's second-largest steel company, after Lakshmi Mittal's ArcelorMittal. The proposed JV firm called ThyssenKrupp Tata Steel, which had been under discussions since September 2017, will have a total workforce of 48,000 employees spread across 34 sites, producing about 21 million tons of steel a year with revenues of around €15 billion.
Tata Steel chairman N. Chandrasekaran had said at the time of the announcement: "The joint venture will create a strong pan-European steel company that is structurally robust and competitive."
Fortune revival
The Indian steel major has been working hard to reverse its fortunes in the UK/Europe market and celebrated a new start at one of Britain's largest steelworks – at Port Talbot in Wales – at the start of this year with the re-launch of a blast furnace at a cost of "tens of millions of pounds".
The life extension project of Blast Furnace 5, described by Tata as the "biggest single investment" in its European operations in over five years, is seen as a critical part of its long-term strategy to strengthen its operations in the UK.
"This project demonstrates our commitment to building a stronger and more sustainable steelmaking business in the UK, now and in the future," said Hans Fischer, Chief Executive of Tata Steel's European operations.
In reference to the impact of Brexit on the company's operations, he added: "When you look to our production, more than 70 per cent stays in the UK. So directly the impact of Brexit is maybe not that big.
"But if our customers are impacted very heavily then that immediately leads to a disturbance in the supply chain and that immediately leads to disturbances in our productions as well. In the short term that's what I'm really worried about."
The Blast Furnace 5 project, announced in June last year alongside the definitive agreements between Thyssenkrupp and Tata Steel to form a joint venture of their European steel businesses, was hailed as a major turning point for the Indian company and its employees. Tata Steel remains one of Europe's leading steel producers, with steelmaking in the Netherlands and the UK and manufacturing plants across Europe. The company claims to supply "high-quality" steel products across different markets such as construction and infrastructure, automotive, packaging and engineering.
"The EWC will continue to support the joint venture only if we consider it to be in the best interests of the workforce at all our sites," warns Tata's European Works Council (EWC), which includes German, UK and Dutch labour unions.
The next few weeks will prove crucial in Tata Steel bringing all the stakeholders on board to complete its European adventure.