Tapping into India's varied tourist offerings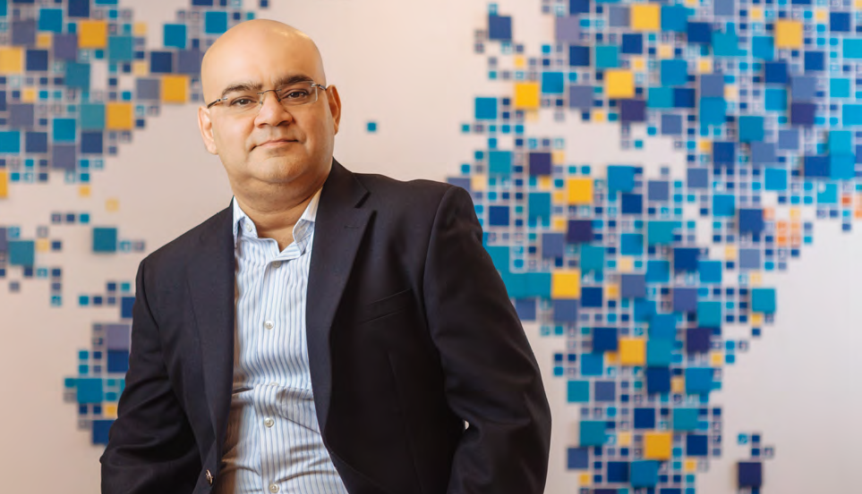 Interview
Indroneel Dutt, the Chief Financial Officer at Cleartrip, touches upon how technology will help keep up with the changing perception of travel.
How has the Indian tourism industry evolved in recent years?
There has been a perceptible shift in the way travel is perceived globally and India is no exception. Travel is no longer about going from one point to the other but a holistic and sought-after experience that has become more of a priority than a luxury. This perception change, coupled with the richness of India's tourism potential fuelled by timely political will, has led to a discernible evolution of India's tourism industry.
The Indian tourism industry has been on a high growth path in the last few years and today contributes to over 9 per cent of India's GDP, becoming one of the highest forex earners for India. In the last five years, India's rank on the Travel and Tourism Competitive Index has seen a 31-spot jump, reaching rank 34.
The procedure for obtaining e-visas has become easier, and today, over 160 countries are eligible for e-visas as against less than a dozen some eight to nine years ago. There has been a good push on the development of digital, air, rail and road infrastructure which has further boosted inbound tourism.
Is technology being fully harnessed to pitch what India has to offer? Where are the challenges and what more is required from the policy end?
India claims 30 world heritage sites and has an unparalleled diversity to offer. From the magical backwaters of Kerala to the majestic Kashmir, from misty hills of Guwahati to the white sands of Gujarat, from Mughal architecture to the forts of Rajasthan, from medical to religious tourism, India covers a spectrum for travellers of all genre.
While in recent years, especially in the last decade, the emergence of travel technology organisations like Cleartrip has seen a heightened acceleration in the way in which people discover and book places, there are many facets in the ecosystem that need come together to really turbocharge this sector.
The huge potential of India as a global tourism destination remains largely untapped. A large number of tourist-worthy destinations are inaccessible either due to lack of discoverability or face infrastructural challenges including online booking support. To ensure infrastructural inadequacies do not limit the growth on India's path to becoming a destination of choice, the government should make provisions for boosting domestic travel, accessibility, connectivity and security infrastructure towards global benchmarks.
What are some models being deployed by Cleartrip that are showing results?
We are positioned to be the OTA to the emerging world and today operate in eight markets across India and the Middle East. This multi-market presence gives us a significant advantage to service the natural corridors of passenger traffic that exist within these destinations. Second, these markets are witnessing a rapid offline-to-online channel shift and there is a lot of headroom for growth. Today, over 50 per cent of our business is from outside India. So, at any point in time, we are hedged where even if a certain region were to show weaknesses, the strength of the others more than make up for it. This has been our strategy on how we want to expand in a thoughtful and efficient manner, build a business which is resilient and can absorb the vagaries of the geo-economic conditions that exist in this part of the world.
Which are some lesser-frequented tourist hotspots gaining ground among global tourists?
Development of tourism in North East has caught the attention of policymakers and has gained momentum over the last few years. The biggest draw for global tourists here is the experiential non-touristy travel that the place has to offer thanks to its rich culture and biodiversity. From improving connectivity to relaxing permit requirements for foreigners, a bunch of steps have been taken to promote tourism to the region. Gujarat is another destination that we see gaining traction. The focused effort by the Tourism Boards to promote the destination and proximity to Mumbai makes it a good choice to be added in the itinerary. Besides, as accessibility and infrastructure improve, numerous places like Mahabodhi Temple, Bodhgaya in Bihar, Dharamshala (the seat of Buddhism in India), are increasingly making their place on the radar of international tourists.
What are the areas where you see exponential growth in the coming years?
As travel continues to evolve from aspirational to affordable, organisations will need to continue to evolve and keep going deeper into anticipating customer needs and resolving their pain points. Cleartrip has focused on developing the best-in-class products aimed at removing the friction points in the travel experience. Our product-first approach of making travel simple has won the hearts and businesses of many loyal customers and we have earned the privilege of being their trusted travel companion. We continue to go really deep into solving our customer pain points. Some of our recent solutions are Flexifly, Cleartrip for Work, 2-dimensional filter, etc.
Technology is disrupting the way industries and consumers operate and the same is true for travel as well. The biggest differentiation that new-age technologies like AI, big data and machine learning bring is the speed, scale and precision with which brands can reach out to customers with customised end-user communication specific to the context and user-preferences.