Take X and add some AI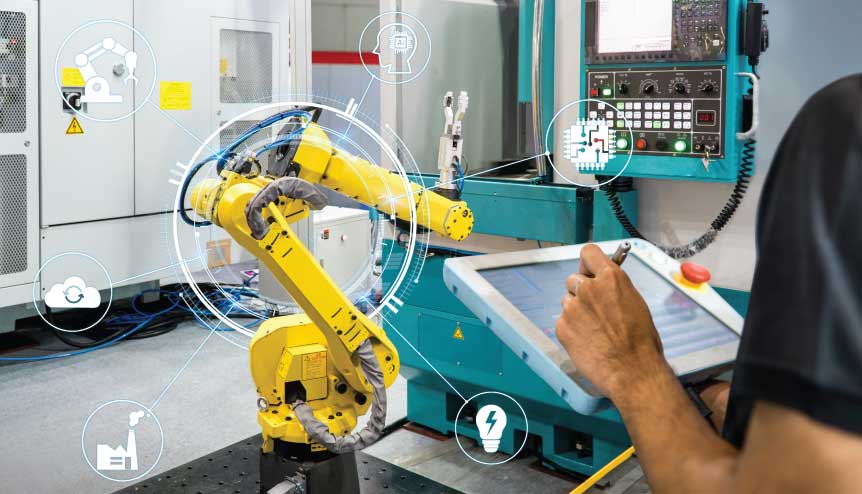 The importance of artificial intelligence (AI) has been highlighted with India becoming a founding member of the Global Partnership on Artificial Intelligence. If suitably utilised, AI has the potential to add $1 trillion to the Indian economy by 2035.
The Indian government seems to be moving constantly ahead, in these trying times, towards new objectives and serving notice of its appreciation of global responsibilities and an ability to lead in crisis.
Early this month, the government endorsed National Artificial Intelligence (AI) Portal, formed by the National Association of Software and Service Companies (NASSCOM) and backed by the National e-Governance Division of the Ministry of Electronics and Information Technology (MeitY), went live. Buoyed by establishing this important marker, India joined the Global Partnership on Artificial Intelligence (GPAI, or Gee-Pay) as a founder member.
A human-centric development and use of AI
India is in good company by teaming up with the US, UK, EU, Australia, Canada, France, Germany, Italy, Japan, Mexico, New Zealand, South Korea and Singapore. The aims and aspirations of this organisation, which is to guide the responsible development and use of AI, grounded in human rights, inclusion, diversity, innovation and economic growth, resonate perfectly with India's global ambitions, commitment and sense of responsibility.
Responsible collaboration has always been the cornerstone of the government's outreach between nations and global associations and this partnership was no different – to support the human-centric development and use of AI. In disruptive times like this the most important set of instruments any country has at its disposal is the power of ideas and the proactive and adaptable approach it can employ to execute them into a set of positive, concrete and measurable set of accomplishments.
The government's NITI Aayog application already contains a National Strategy for Artificial Intelligence #aiforall and details the vision and clarity of approach for what lies ahead not just in the application of AI across domestic ecosystems, but international settings as well. Make no mistake, as bizarre as it sounds to the unversed, AI has the potential to add $1 trillion to the Indian economy by 2035.
Speed, therefore, is the buzzword, because the government of Prime Minister Narendra Modi has realised that if some nations wait for a few years to establish an AI strategy and put in place foundations for developing an AI ecosystem, they may not be able to fully match up to the current momentum in the rapidly changing socio-economic digital environment.

Laying down a socio-economic foundation
The platforms from which AI can be applied in India have already been identified – health, agriculture, education, smart cities and infrastructure, smart mobility and transportation. These sectors have already been at the receiving end of enormous stimulus packages recently to boost reforms. There are challenges, but they are not exhaustive. What remains essential is for India to factor in its strengths and ensure that the government and corporate sector work towards a seamless exercise of AI rollout and the transformations will be visible.
In a voluminous country like India, with its various inconveniences, human intervention to correct the wrongs can only do so much. There is no other future alternative, barring technology, to address the various issues.
Let us look at the case of the Indian Railways for instance: Most major railway stations in India will begin to use facial recognition techniques to fight crime by the end of this year. This system is currently being examined in a tech-hub in Bengaluru, where about half a million faces are being scanned every day – using artificial intelligence (AI) – and then paired against faces stored in a database for criminals. Pre-emptive measures to fight crime are, therefore, being put in place without the use of bricks and mortar to address a problem and secure a system.
How big will this assignment be when it finally rolls out? India's railway network is one of the biggest in the world, carrying roughly 23 million people – approximately the population of Taiwan – daily. So do the math and weigh up the potential.
Soon AI will be as essential and important as water, or electricity, but invisible to the performer of the task. This concept has been best recapped by author Kevin Kelly who speculated that, "There is almost nothing we can think of that cannot be made new, different, or more valuable by infusing it with some extra IQ. In fact, the business plans for the next 10,000 start-ups are easy to forecast: Take X and add some AI."