Sweden offers tremendous opportunities for start-ups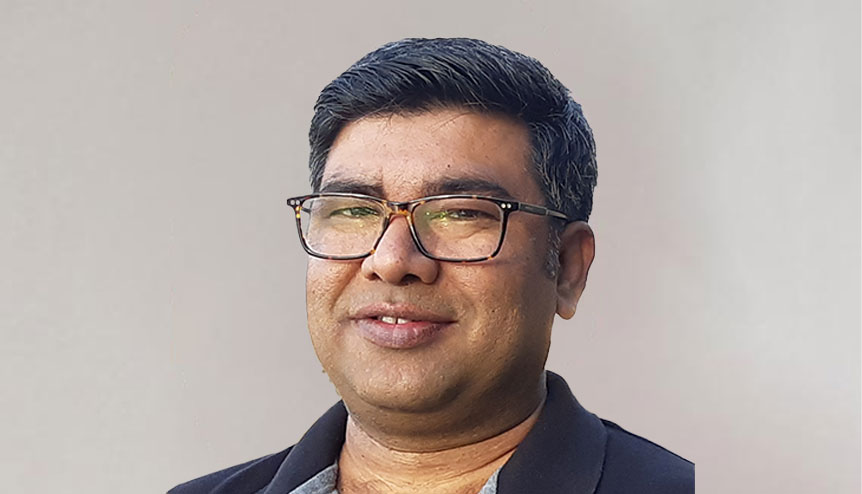 Sanjeev Sharma is the CEO and Co-founder of ExcelDots, a Sweden based start-up that provides a range of solutions using advanced technologies like AI and machine learning to enable safe and affordable access to groundwater. In this interview with 'India Global Business', he speaks about the company's vision, advantages of working in the Sweden start-up ecosystem and his plans for the Indian market.
Can you tell us a bit about ExcelDots and its vision? 
ExcelDots is a Swedish company founded in 2018. Our vision is to develop advance technology solutions to address the pressing sustainability challenges.  We offer end-to-end IoT, AI solutions for safe groundwater access and related areas. We have been working with some of the leading universities and other partner companies to offer digital transformation in the water sector.   
What motivated you to leave your lucrative job in India and set up a start-up in Sweden? 
I moved to Stockholm in 2016, to accompany my wife, who got transferred to Sweden for work. During the last 20 years of my career, I have worked with both corporates and start-ups mainly in the hi-tech domain. But in the first two years of my Sweden stint, while I was working on hi-tech/semiconductor domain, I realised Sweden has huge strength when it comes to innovation, design-led thinking and technology leadership. The country follows a strong legacy of product development and global reach. The major innovations and cult of Swedish design come from the local start-up ecosystem. Sweden also offers tremendous opportunities for start-ups. My partners and I decided to start a new venture and work on a new business area which has high impact and global scalability. We founded ExcelDots to fulfil the technology needs in solving sustainability problems.   
How can AI and machine learning enable safe and affordable access to groundwater?
UN has defined various SDGs for the betterment of the world. One of the major ambitions is to achieve the "no one should be left behind" goal by 2030. Achieving this goal with a limited resource is a mammoth task. Mid-term assessment for SDGs suggests that we need a huge momentum and acceleration for achieving goals especially in developing and underdeveloped countries. Usages of advanced technologies like ICT will help accelerate the process and also cut down the expenses to a large extent.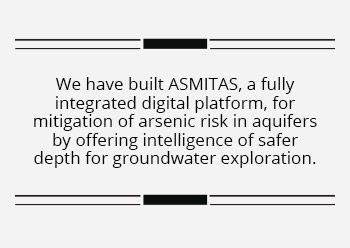 We have seen how digitalisation has transformed industries like fintech, retail, gaming and entertainment, Medtech. Clearly, there is a need to extend these technologies in utilities and environmental sector too. At ExcelDots, we are committed to bringing digital transformation to supplement sustainability solutions. We use IoT, AI and ML for extending safe groundwater interventions to identify and minimise the risk of geogenic contaminants in drinking water. Geogenic contaminants such as arsenic, manganese, fluoride in drinking water results in serious health implications. Millions of people across the world have been impacted due to unsafe drinking water. Thousands of people die every year due to the contaminated water. From SGD 6.0 perspective, it is important for us to design and develop a safe drinking water strategy for all. We have built ASMITAS, a fully integrated digital platform, for mitigation of arsenic risk in aquifers by offering intelligence of safer depth for groundwater exploration.  
How can advanced technologies like AI and ML contribute to achieving the Sustainable Development Goals by 2030? What role is ExcelDots playing in it? 
Artificial intelligence, machine learning or deep learning have been very useful in developing smarter solutions. Companies leverage the strength of data for building systems and processes for optimising its resources, improving productivity and mission-critical operations. When it comes to SDGs, the situation is a bit tricky. Requirements are defined at the abstract level. It requires deep expertise in defining technology requirements from business requirements. However, these technologies have a tremendous future in augmenting the solutions helping to achieve the SGDs goals. For example, SDG 3 outlines good health and wellbeing for all. Companies like Medtech and HealthTech have adopted machine learning or deep learning to a large extent. Today various hospitals and corporates are leveraging it for developing low-cost healthcare solutions for the larger population. It is win-win for all.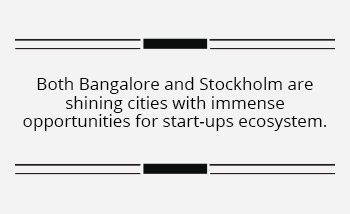 Similarly, at ExcelDots, we use IoT and AI for strengthening safe groundwater access. Our state-of-the-art technology is built on SASMIT strategy developed by KTH Sweden. SASMIT protocol harnesses local driller knowledge and scientific research to provide sustainable arsenic mitigation. We have digitalised several processes and have brought them together on ASMITAS platform. It is highly scalable and useful for ordinary users, local drillers, researchers, and decision-makers. Projects and leverage each other and cut down the need for scientific interventions to a larger extent. We have a busy roadmap for the next few years. We are planning a massive scale across various countries and more investment in developing hydrogeological models for solving other groundwater-related issues. For example, real-time screening of major contaminants, safe aquifer mapping, interactive maps. 
You've been a part of both Bengaluru and the Stockholm start-up ecosystem. Can you list out a few advantages of working in the Stockholm start-up ecosystem? 
Both Bangalore and Stockholm are shining cities with immense opportunities for start-ups ecosystem. But personally, I have experienced more cordial environment for a start-up in Sweden. The country promotes innovation through university research, government-funded grants, and other financial support. There are numerous incubation centres and accelerators to nurture ideas. Several VCs and strategic investors are available to scale companies. We have successful unicorns in Sweden who have been an inspiration to many start-ups in the country. Like Bangalore, the talent pool in Sweden is world-class. Also, in order to provide global reach, organisations like Business Sweden are very proactive in the country. Large corporate, government agencies show a willingness to work with the start-up ecosystem, which gives a huge advantage for local start-up. Most importantly, the start-ups here in Sweden mostly work on solving global problems rather more focussed domestic problems. This helps them to scale faster.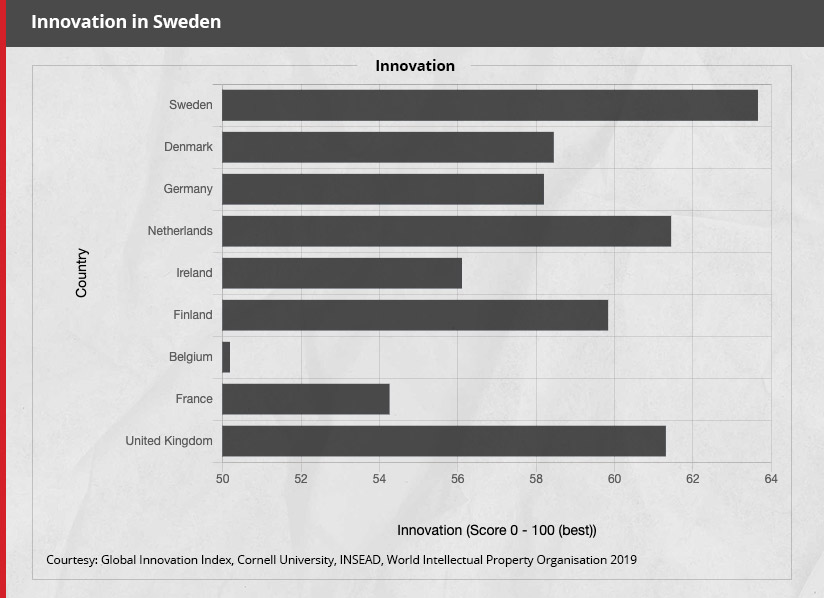 What are some of the lessons that Indian start-ups can take from the Stockholm start-up ecosystem? 
If you look around the world, by and large start-ups are the same everywhere. But there is something special about Sweden. In my opinion, most of the start-ups in Sweden work on the problems, which is relatively less complex but more innovative.  Whereas in India, the start-ups work on very complex problems, without adequate resources or team to execute the whole project. But first what is important is to get the basics right. Businesses are built to make a profit. When we establish a company or venture, we need team, access to finance, customers etc. When we build a start-up, we should focus on our execution and leadership, product management, quality control, operational excellence and good sales and marketing activities.
For example, a new start-up called Carls and Dagg makes the world's best umbrella which can withstand 120 KM per hour plus wind speed and can protect one from rain and snow. Another Swedish company Reused Remade makes textile bags from used hotel linen products. These companies mostly work on their operational excellence and stick to their goals. These are generic but very innovative products. Customers usually likes to buy and pay a fortune for these products. In India, there is a big domestic market, we need smart start-ups who can address the markets need by developing the right products. In order to make themselves successful, the start-ups need customers and a good business model for profitability and scalability. 
How does the Indian market feature in ExcelDots global agenda? 
India is a very important market for us. We have already started our business activities in Bangladesh through ASMITAS deployment. We are also deliberating with several customers and partners in India to bring ASMITAS in India too. I expect next year will be a quite exciting time for us in the Indian market. We are exploring partnerships with local government bodies, NGOs, and other research organisations for joint projects. We have built a very strong consortium in Europe to offer outstanding project deliverables.