Sweden offers huge possibilities of growth for Indian companies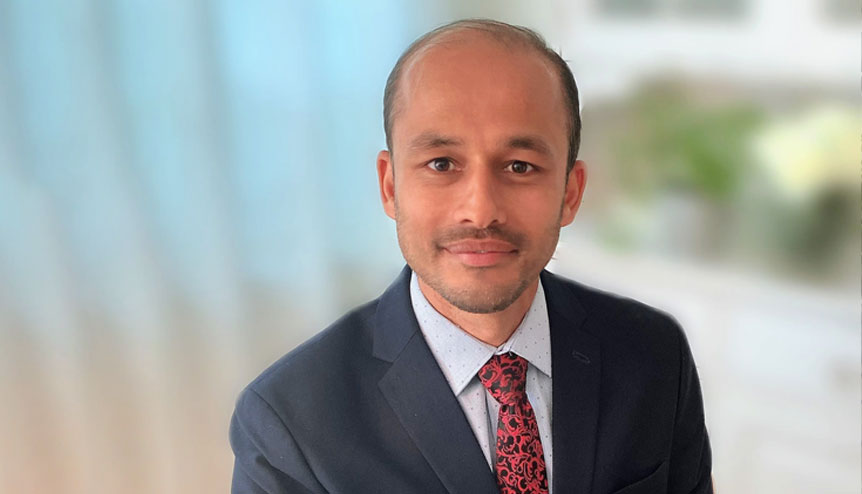 Hitesh Kumbhat is the Chief Financial Officer of Kalpataru Power Transmission Sweden AB, a wholly-owned subsidiary of the Mumbai based KPTL. In this interview with India Global Business, he discusses the opportunities for growth in the Swedish market, while highlighting some of the challenges the Indian companies face in expanding overseas and the company's future plans in Sweden.
What is Kalpataru Power's current business plan in Sweden? What are the key areas the company is working on? 
Our entry into the Swedish market is part of our global expansion strategy. Sweden is a very attractive market from power transmission infrastructure perspective. The grid infrastructure in Sweden is one of the oldest in the world which needs renewal. Besides, the increasing need for renewable energy requires additional investments in infrastructure. Further, the demand for electricity is rising due to higher preference for electric vehicles and the consequent need for setting up charging stations.
As a part of our entry in this market, we last year acquired a prominent player operating in low to medium voltage segment called 'Linjemontage'. The company has been doing phenomenally well for the past seven years and post-acquisition our order book has more than doubled and revenue has grown considerably. We wish to expand Linjemontage further into Swedish as well as other Nordic markets by providing them support from Kalpataru's strong group balance sheet and our knowledge of managing large scale projects globally.
To cope up with our rising needs, we are constantly adding human resources to the team Linjemontage, which has grown by 25 per cent in the first year itself and by the end of this year, we may have 50 per cent more manpower than what we had in April 2019 when we acquired this company.
Also, we are actively encouraging innovation in the company so that it could come out with new products and services towards the client.
What are some of the challenges Indian companies face in expanding overseas? And how did you overcome these?  
Our company has a footprint in 55 countries spread across five continents. We are among the geographically most diversified Indian EPC company. This, of course, comes with its own set of challenges. Some of the key challenges which we faced while entering into Swedish market are:
Differences in work culture (this is one of the most important factors).

Gaining the trust of local stakeholders – employees, suppliers, government authorities etc.

Stiff competition from the established local and regional players.

Regulatory requirements and health and safety standards are very different and unique in the European markets as compared to developing markets like South Asia, Central Asia or Africa which are our big markets.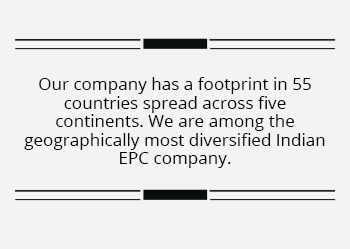 As a company, we respect and understand the cultural differences and identify synergies to leverage on the same. This is what we have done in Sweden with the existing leadership team of Linjemontage ensuring excellent co-ordination and mutual respect from both sides.
We take time out to gain a deeper insight into the local business environment with the help of our global expertise in power transmission and distribution business and understanding the local narrative through our management team on the ground (the focus is to listen not to dictate). This helps us navigate through the market challenges.
We have also provided training on 'doing business in Sweden' to know how to effectively work with cultural differences. The training was provided by 'Business Sweden' and other consultants.
How has the pandemic impacted the power transmission segment? And how is Kalpataru addressing this impact?
Energy is a critical and priority area for most governments in the Nordic as well as European markets where they have laid down long-term strategies and plans which also has interdependencies on each other. Furthermore, most EU countries are strongly committed towards climate change and increasing share of renewable energy. They are surely and earnestly moving towards the same.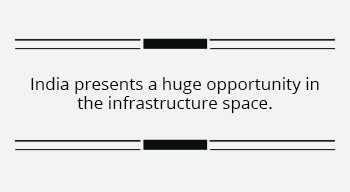 We expect that the pandemic may slightly delay some of the investment plans, but the long-term view of the market remains to be encouraging and unchanged. Besides, fortunately for us, in the Nordic region, the pandemic has not caused significantly impact except for a few delays in some of the forthcoming projects. All our sites have been operational and we have not seen any major delay in the project execution as an effect of the Covid-19 pandemic.
Globally, our company has been able to successfully bring back operations to normalcy in most of the sites where we operate worldwide with a very minimal delay. This has been possible due to constant involvement and interaction of the entire leadership team with all stakeholders globally. The approach has been very proactive with open communication channels. The teams at the ground level have been empowered to take critical decisions as per the prevailing situation.
What are some of the infrastructure reforms needed in India to attract more investment in the sector? 
India presents a huge opportunity in the infrastructure space. The policies of the Indian government, which have been evolving very rapidly in recent years, continue to encourage the private sector in taking on a larger and more diverse role. However, there are still some areas which need reforms for long-term growth:
Reform in land acquisition laws.

Reform in labour laws and trade union issues.

Consistency in taxation laws.
What in your opinion can Sweden do to engage more with Indian companies active in the country? 
There is an increasing interest of businesses from India to invest and operate in Swedish as well as the Nordic market. I believe, there is a need to have a common forum or platform for interaction of Indian companies with their counterparts in Sweden as well as the respective governments to share common concerns, best practices and the opportunities available in both the countries.
What are some of the future plans for the company? Are there any other markets you have your eye on expanding into? 
We are looking for expansion of our business in Sweden to other Nordic countries and also in some of the European markets which seem interesting to us. Sweden offers huge possibilities of growth where we are looking at opening new offices, hiring more people, adding additional capabilities, new products, and services. We are well-positioned to grab the underlying opportunities. We have already expanded to Norway this year where we are looking at a decent growth in the coming years. We also want to make Sweden as a base and expand into other geographies such as Europe, Latin America, and Africa by taking advantage of Swedish innovation and technology.