Sustainable Indian enterprises could help make the world a better place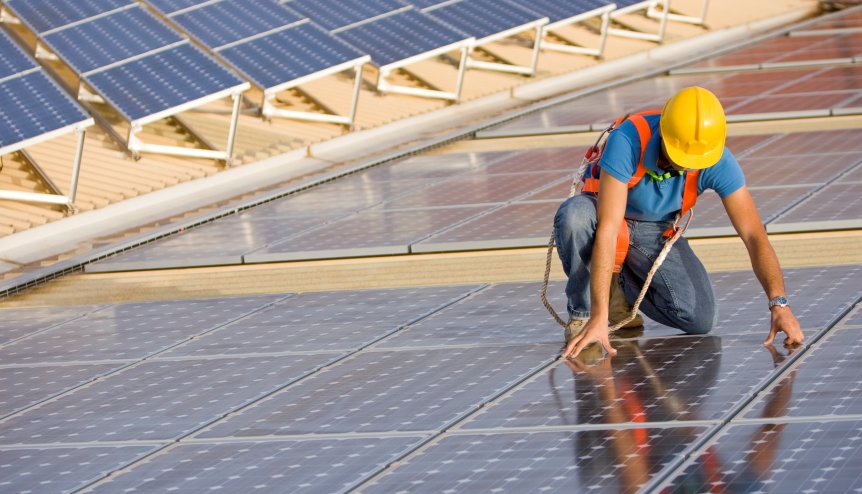 With more and more companies turning to green practices, an industry expert shares what it takes to build successful sustainable enterprises.
For a globally integrating and fast-growing economy that is as large as that of India, the outbound growth of its enterprises is an inevitable trend. This is despite the domestic market being an attractive playing field for new entrepreneurs, start-ups, and multinational corporations.
According to various studies by CII and the Government of India, in the past decade, outbound investments from India have expanded to new geographies and sectors. Indian companies have made investments to acquire capabilities in R&D, local supply chains, local brands, and natural resources in Sub-Saharan Africa, Latin America, Eastern Europe, MENA, and East Asia. This shift has happened without a significant dent in investments in traditional geographies such as the UK, Australia and North America.
This trend is expected to continue. Indian enterprises will continue to leverage Indian diaspora, historical connections, and the soft-power goodwill built over decades. But with eyes set to create global Indian businesses, entrepreneurs must go beyond just leveraging India's history.
In a competitive global environment, the rules and environment of doing business have changed in the past decade; they will change even more in the next one, in some cases very different from domestic conditions.
A rapid increase in natural calamities has begun to generate telling trends. In the last decade, climate change induced impacts have made weather patterns unpredictable. Frequent instances of extreme heat, cold, and rain are inflicting loss of lives and property, forcing largest populations of climate migrants within and between national borders.
Today, the UN has declared air pollution as a global health emergency with about 7 million people dying prematurely each year due to poor air quality. Economic damage is emerging as severe, particularly in low-income countries. Therefore, companies that are perceived as keeping the needs of the environment and society as high priorities are delivering better customer satisfaction and stakeholder appeal.
India as a nation aims at reducing its carbon footprint and has outlined ambitious targets for reducing the fossil fuel intensity of its growth process. The International Solar Alliance was initiated by India and France for boosting solar power. The country has also set a target of 175GW of renewable energy capacity by 2022 and has emerged as one of the fastest growing renewable energy markets in the world.
Leading Indian companies have taken a strong stand on energy use optimisation, green buildings, green products, waste management and so on. The challenge is to ensure that such efforts reach down to all levels of enterprise with smaller enterprises requiring special measures to make them go green. This will be a key factor in their global competitiveness, given the world's rising demand for sustainable enterprises.
The aspiring global Indian enterprises must develop ways of doing business that are ready for the new template of rules and environment. Following are five key points to keep in mind to build a sustainable global enterprise:
Enterprises must be founded on strong value systems based on ethics and integrity. The classical debate that good conduct has opportunity costs does not hold true beyond immediate gains.
Enterprises must have a strong sense of purpose to maximise value for dependent stakeholders, and not just maximise wealth for shareholders. The business model, processes, and systems should also flow from that purpose. A strong governance framework is necessary to provide guidance, checks and balances to the management. There are good Indian examples, including Infosys, Wipro, Tata Group, Godrej Group, ITC, and many others which provide benchmarks for good governance, value systems and sense of purpose.
Enterprises need to factor environmental issues in risk management and business models. They need to articulate long-term risks to business, measure the extent of impact on business, put a price to it, and then make investment decisions. This has a direct bearing on the valuation of their assets and their global acceptability.
Enterprises will need to create new models of employment and take responsibility of employees. India is home to some of the most successful co-operative models that need to be readjusted to present day realities. Aspiring global Indian enterprises have the advantage of leveraging this business model and taking it to the rest of the world.
Indian enterprises must invest more in innovation and design to create solutions for a sustainable world. Being globally relevant requires constant innovation and design to provide solutions that improve the lives of people across the world. Sustainability solutions that work in India could work in many comparable parts of the world with necessary adaptations.
The Confederation of Indian Industry (CII) has placed environmental and social issues as a high priority since the Rio Summit in 1991. Today, it has developed centres of excellence that are leading the sustainability endeavour in Indian industry and helping companies drive efficiencies through better management of environmental, energy and sustainability issues. CII has set up the Green Business Centre, Centre of Excellence for Sustainable Development, Water Institute, and Food and Agriculture Centre of Excellence to provide a range of training, assessment and consultancy services to enterprises to help them scale up their sustainability interventions.
For example, the Indian Green Building Council has rated about 7 billion sq ft of floor space as green, setting a trend for the construction industry.  A pilot initiative for clean air brought together companies with about 6,000 farmers in northern India to provide alternatives to stubble burning, and is being scaled up. Green power procurement has been facilitated and technical assistance and training are being provided on energy efficiency, water conservation, wastewater management, biodiversity and conservation, green supply chain, greenhouse gas mitigation, and so on.
These initiatives help Indian enterprises develop a strong brand image in the world for being sensitive to the environment and social challenges through a business model that includes the imperatives of profits, people and the planet.
A sustainable global Indian business would thus be one with a strong sense of purpose to innovate solutions for helping humanity thrive, through a remodelled social contract, within the boundaries of the planet, based on strong foundations of value systems. With this as a business strategy, Indian enterprises are contributing to making the world a better place for all.
Vikram S. Kirloskar is the President of Confederation of Indian Industry (CII).