Sustainability is integral to how we live, and invest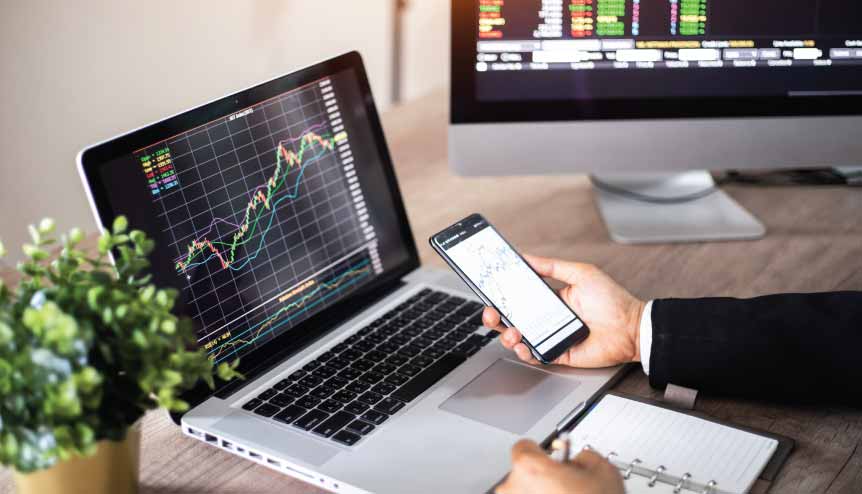 In the world of investments, a trend that has become stronger since the outbreak is the increase of inflows into Environmental, Social and Governance (ESG) focused funds and companies.
We have now entered a brave new world. Choppy, unprecedented waters. A world that is expected to be somewhat, if not significantly different from the world we inhabited before January, or February 2020. In this unknown territory, making big decisions is a challenge. Deciding where to invest is one of them.
In the world of investments, a trend that has become stronger since the outbreak is the increase of inflows into ESG focused funds and companies. ESG means using Environmental, Social and Governance factors to determine an investment decision. In the book titled "Invest For Good", published way before the pandemic, in July 2019, famed investor and one of the authors, Mark Mobius, highlighted that ESG investing was one of the two main changes destabilising the status quo for professional investors (for the curious, the second factor mentioned in the book was passive investing).
Recent data suggests that this change has become much more pronounced since the COVID-19 outbreak. Investor research and data company Morningstar highlighted that in the first quarter of 2020, two-thirds of sustainable funds performed better when compared to the average of all types of funds, sustainable and non-sustainable. Another, more recent report by Morningstar, released on 15th June, highlighted the resilience of ESG investing in volatile times.
The report found that in the past 1, 3 and 5 years, ESG stocks and fund strategies lost less money and were less volatile than their non-ESG counterparts. Furthermore, a recent report by BlackRock highlighted that "in the first quarter of 2020, we have observed better risk-adjusted performance across sustainable products globally, with 94% of a globally-representative selection of widely-analyzed sustainable indices outperforming their parent benchmarks". Finally, a Financial Times article pointed towards MSCI data which showed that corporate bonds and equities with high ESG ratings outperformed the index recently.
It can be argued that some of this outperformance can be attributed to the underperformance of energy stocks. However, this might just explain the outperformance partially. According to the BlackRock report mentioned above, companies with a focus on sustainability have a stronger probability of longer-term outperformance when compared to companies with poor sustainability profiles. Their research indicated that outperformance of ESG funds or ESG 'compliant' companies can largely be attributed to sustainability characteristics such as job satisfaction, customer relations and effectiveness of the company's board.
As a large number of companies from a wide variety of sectors come out battered from this crisis, will they still give environmental and social impact preference over surviving and trying to generate profits? Will sustainability feel like an unaffordable luxury for cash-strapped companies, as pointed out in a recent article with the Financial Times? Turns out, these concerns might be short-lived.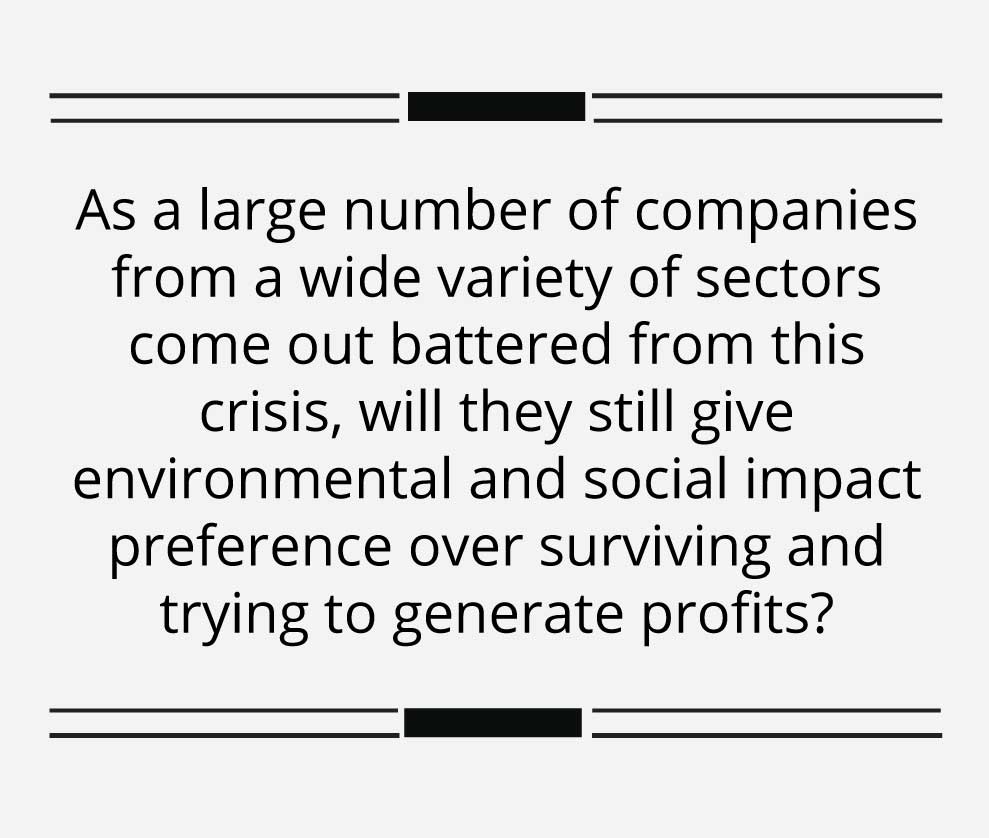 Like consumer habits in retail are changing towards sustainable fashion, organic goods among others, investment habits are undergoing a similar change as well. A recent press article quoted BlackRock CEO Larry Fink saying "We believe that sustainable investing is the strongest foundation for client portfolios going forward". The article added another quote from an expert that 'ESG stocks' also tend to be tech companies which, by-definition are more innovative than the average. Other larger trends at play might also ensure the strengthening of this trend. E.g. as pointed out by the FT article referred to earlier, the EU is looking to make emissions eligibility criteria for airlines to apply for bailouts. The article further highlights that 2 out of 3 shareholder proposals at annual meetings address environmental and social matters.
The Morningstar report from June highlighted earlier pointed out that the growth in popularity for ESG investing has moved it beyond just a feel-good idea. As more money in the world flows into ESG focused strategies, companies around the world, especially in countries such as India, might want to align themselves to the principles that drive an ESG focused investor. If not, they might risk losing out on an increasingly larger pool of investment.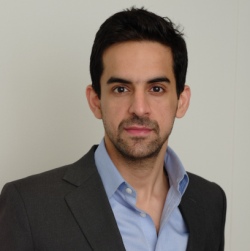 Vaibhav Kapoor is a finance and strategy professional with c.12 years of experience.