Sunrise in the East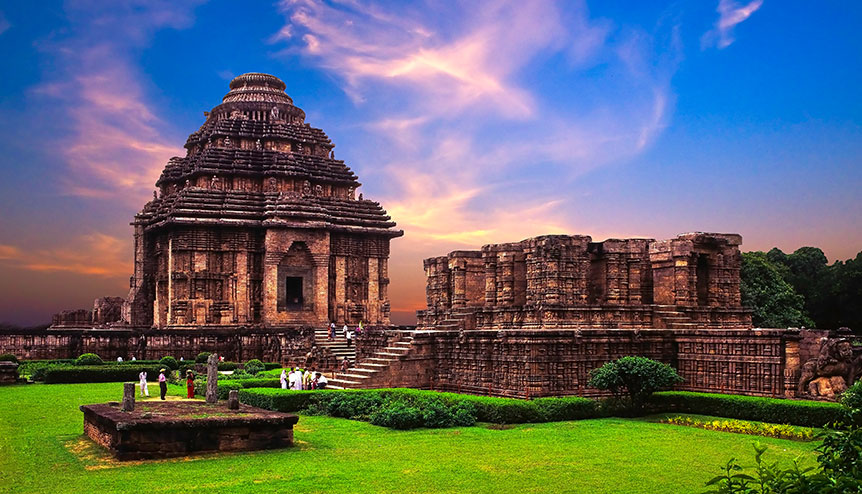 Odisha, which produces about a third of India's mineral output, has leveraged its immense natural wealth to lay out the red carpet for industry, and has leapfrogged ahead of many others.
Highlights:
Indian giants like Tata Steel, JSPL, Reliance Industries, the Adani Group, National Thermal Power Corporation, Tata Consultancy Services and Vedanta have invested in Orissa.
Its high economic growth, wide-ranging fiscal and policy incentives, skilled labour pool and geographic location make it a favourable destination for investors.
Odisha has also legislated a single-window clearance mechanism for providing time-bound industrial clearances and approvals.
Tata Steel is arguably India's most famous steel company. And it is most notably associated with Jamshedpur, where its more than a century old plant is located. So, when it decided to set up a second plant in Odisha, off the east coast of India, people sat up and took notice. Now, with the 3 million tonnes per annum first phase completed and in production, the company has embarked on an expansion programme to expand its capacity to 8 million tonnes per annum at a cost of more than $3.3 billion.
That isn't all. Tata Steel BSL, which the Tata Group recently acquired from India's bankruptcy court, is constructing a mill in Dhenkanal in Odisha. Furthermore, the Jindals have two steel plants in the state and Essar Steel, which was recently acquired by Arcelor Mittal, also has a pellet plant in the state.
And it's not only steel companies that have invested in the state. The list of major investors in Odisha includes Reliance Industries, the Adani Group, National Thermal Power Corporation (NTPC), Tata Consultancy Services (TCS), Vedanta, JSPL among others.
Rich in minerals
Odisha (earlier Orissa), located on the east coast of India, is very rich in minerals and natural wealth. Several important and valuable minerals such as iron ore, coal, bauxite, dolomite, nickel, tin ore, chromite, manganese, decorative stones, limestone, graphite, beach sand, China clay, etc., are found in the state. In fact, Odisha accounts for about a third of total mineral production in India in value terms.
The state has more than 55 per cent of the country's bauxite reserves, making it a suitable location for aluminium companies and aluminium-based industries. It ranks first both in terms of production capacity as well as the actual production of the metal. It is also among the country's leading producers of iron and has emerged, over the last couple of decades, as a favoured destination for iron and steel companies.
Main advantages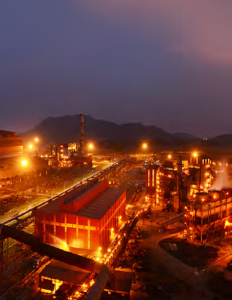 There are other reasons for the state's rising attractiveness to domestic and global investors. Under Naveen Patnaik, who is India's longest-serving current Chief Minister, Odisha had been the first state to legislate a single-window clearance mechanism for industrial clearances. The state established this window in pursuance of the Odisha Industries (Facilitation) Act 2004 for providing time-bound clearances and approvals. It also created an online Combined Application Form (CAF) which all departments/authorities are mandated to accept for various clearances and approvals.
The state has also put in place an effective mechanism for industrial promotion and investment facilitation. A three-tier single window clearance mechanism to facilitate speedy implementation of industrial projects is in place. The Chief Minister, the highest political authority in the state, and the Chief Secretary, the state's top-ranked bureaucrat, personally chair the committees mandated to supervise the process to ensure that any slack is immediately cut.
The state has other advantages as well. They include:
High economic growth
* The state's GSDP grew at a compounded annual growth rate (CAGR) of 10.30 per cent between 2011- 12 and 2017-18.
* The tertiary sector was the major contributor to the state's GSDP with a contribution of 45.25 per cent during 2017-18.
Rich labour pool
* The state has a literacy rate of 72.87 per cent, in line with the national average.
* The state also has a large pool of semi-skilled and unskilled labour.
Policy, fiscal incentives and initiatives
* The state offers a wide range of fiscal and policy incentives for businesses under the Industrial Policy Resolution, 2015.
* Additionally, the state has sector-specific policies for IT and micro, small and medium enterprises.
* The state government has constituted 'Team Odisha' to help with investment promotion.
* Odisha is amongst the top 10 states accounting for the highest number of MSMEs.
* It has vast potential for development of tourism – one of the critical sectors of the state's economy in terms of foreign exchange earnings as well as employment generation opportunities. In 2017, 1.4 million domestic tourists and more than 100,000 foreign tourists visited Odisha.
Facilitating infrastructure
* Odisha has up-to-date social, physical and industrial infrastructure. The state government has been undertaking various infrastructural projects to boost the infrastructure of the state.
* According to the state budget for 2018-19, $811.24 million had been allocated for railway infrastructure development.
Gateway to ASEAN
Its location on the east coast of India and the presence of Paradip port, Gopalpur port and Dhamra port in the state make it an ideal springboard for trade with the ASEAN.
Attracting investments
The state has received or has ongoing projects with investments of about $60 billion. Besides the Tata projects, these include large investments by the Aditya Birla Group, Haldia Petrochemicals, SAIL and several mining projects by public and private sector companies.
Easing the process
The state government has embarked on a mission to simplify processes and expedite project approvals. In line with the thinking of the Central government, the state is leveraging technology to complement the governance framework. The approvals and clearances for the establishment and operations of the industries are being moved to an online portal with minimum human interface.
As a result of these initiatives, Odisha has consistently ranked high in India's internal Ease of Doing Business Index. The state government has come out with a document called Vision 2022 to articulate its vision for the state on various parameters. On industrial development, the Vision 2022 document says the government will "develop industrial parks with quality infrastructure, to encourage micro-enterprises as ancillaries and to pave the way for cost and technology orientation by encouraging competition". And on infrastructure, its aim is to "improve connectivity by increasing road and rail density and to improve passenger services and it will endeavour to provide universal access to power, irrigation and to improve urban infrastructure as well".