Start-ups keep businesses rolling in India during a pandemic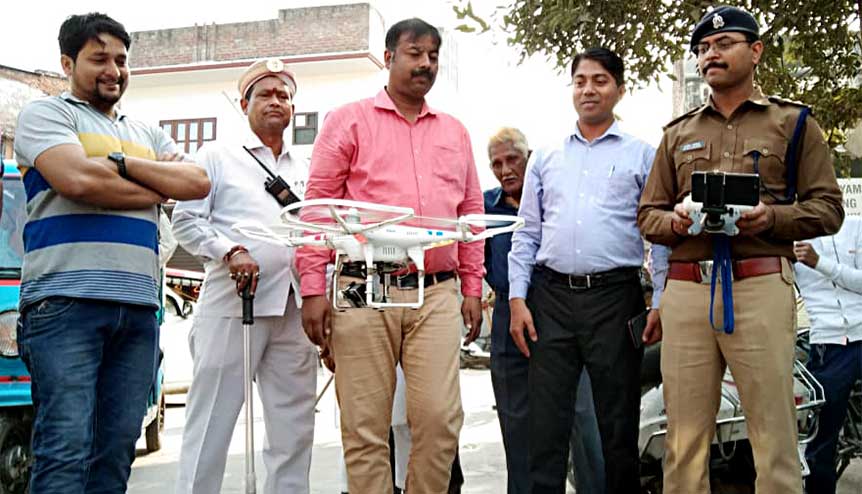 Corporate investors and the government need to effectively take on the role of venture capitalists in India to sustain the growth, agility and innovation of scores of early-stage start-ups during the pandemic-triggered period of economic turbulence.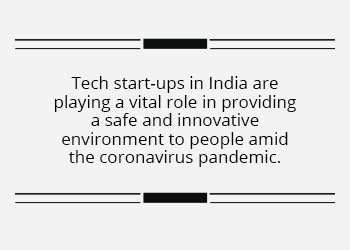 Tech start-ups in India are playing a vital role in providing a safe and innovative environment to people amid the coronavirus pandemic, and corporate investors need to effectively take on the role of venture capitalists and provide market access, funding and guidance to early-stage start-ups, according to analysts and industry experts.
While the initial years of India's start-up ecosystem were largely dominated by consumer-facing companies, business to business (B2B) tech start-ups have added a lot of momentum in the country's tech start-up ecosystem in recent months, and the surge in Covid-19 cases has seen a corresponding rise in their demand from businesses, commercial establishments and government departments.
Have you read?
AI and IoT to power Indian construction industry's strong recovery in 2021
Big data and AI at the forefront
According to a report by NetApp and Zinnov, there are more than 4,200 B2B tech start-ups in India, 63 per cent of which are working on enterprise technology in the BFSI, healthcare, retail and automotive verticals. The survey found that about 44 per cent of all start-ups are B2B tech companies and 43 per cent of Indian unicorns are B2B tech start-ups. About 24 per cent of B2B start-ups operate in areas of advanced technology like AI, blockchain and IoT, and are driving adoption of advanced tech in Indian enterprises.
"Big data, analytics, AI, and ML are advanced technologies in focus for B2B startups. Enterprises in every industry want to gain the first-mover advantage using the power of these technologies," says Ravi Chhabria, VP and managing director, NetApp India, adding that the investments mark a clear preference for technology providing business-relevant solutions that can be adopted across the value chain.
Some examples
Those investments have provided a critical lifeline for several companies as start-up powered solutions help them with business continuity during an economically challenging period. As India entered Unlock 5.0, for instance, with restrictions being lifted and entertainment and dining facilities such as cinemas, malls and restaurants being allowed to reopen with limited capacities, several such businesses turned to emerging tech start-ups to help them navigate the uncharted waters ahead.
These include robots cleaning floors at malls and cinemas, safe parking solutions in multiplexes, socially distanced service at restaurants, and digital devices being used to check Covid-19 compliance.
For example, VAMS Global, a leading provider of visitor management systems, has come up with a new device which scans individuals from a distance of 18 inches and checks body temperature and mask compliance along with its embedded face and palm recognition sensor, offering 100 per cent hands-free hygienic user authentication.
Similarly, a smart parking start-up has introduced a tech-driven social distancing solution for Indian malls, with an app that helps the malls check-in and check-out customers as well as track body temperatures in real time. Customers are required to scan a unique QR code assigned to them before entering or leaving a shop, which helps keep a real-time check on the number of footfalls in each store.
"The global digital engineering spend, which is expected to reach $750 billion by 2023, underscores the trend of accelerating enterprise digital transformation and creates a massive opportunity to be capitalised on. As companies rethink resilience, forge newer partnerships, and leverage the external ecosystem, new-age infrastructure becomes critical," said Pari Natarajan, CEO of Zinnov.
As per the State of Indian Start-up Ecosystem Report 2020, more than 55,000 start-ups have been launched in India till date, out of which more than 3,200 start-ups have raised $63 billion in funding in the last five years alone. With 34 unicorns, India is the world's second-largest start-up ecosystem – and government policies and initiatives have played a critical role in enabling start-up and enterprise creation.
But to sustain the growth, agility and innovation of start-ups during an economically turbulent period, the government and corporates need to focus on being prominent stakeholders in the system, according to analysts. "They can effectively take on the role of venture capitalists and provide market access, funding, and guidance to early-stage start-ups. Further, corporates can establish accelerators and play mentor to the MSME and mid-stage start-up sector. This phenomenon is still at a very nascent stage in India and needs to be encouraged," said Dr Satya Ranjan Acharya, Associate Professor at Entrepreneurship Development Institute of India.
With sustained and meaningful investment in emerging technologies, private investors and government agencies can thus become the catalyst for significant economic, social and commercial benefits and provide an impetus to India's aspiration of being a major hub of innovation in a multipolar world order.