Start-ups infuse India's tea industry with new strength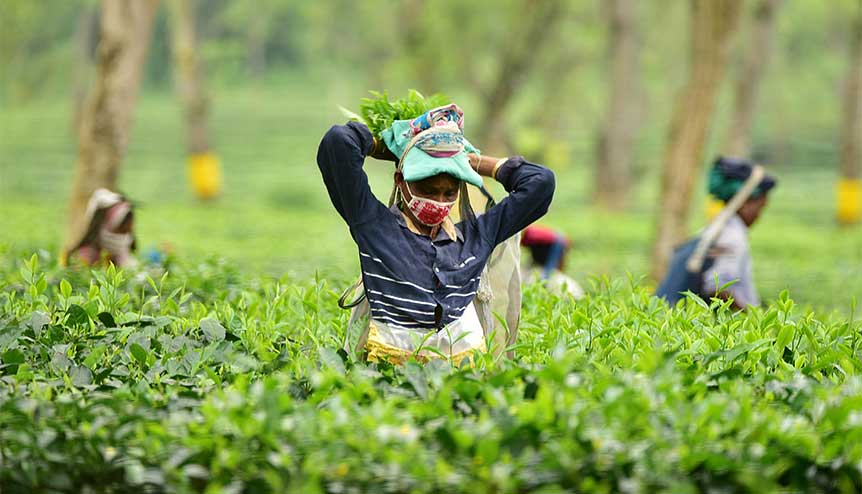 Through a combination of experimentation and innovation, Indian start-ups are brewing up new interest in Indian tea.
Some like it hot and some like it cold. Others prefer green to black. Tea in India has a long enduring history. Aside from being one of the world's largest consumers of tea or chai as it is known in the country, India is also the second largest tea producer in the world with production of 1,339.70 million kgs in 2019.
In fact, Indian tea is among the finest in the world, eponymous with the regions they come from: Assam, Darjeeling, Dooars just to name a few. Tea is also grown on a large scale in the Nilgiris in southern India.
Brewing storm
Tea is good business in India thanks to the strong geographical factors, heavy investment in tea processing units and augmented product mix. However, like most industries, the tea industry too saw a massive upheaval with the advent of the coronavirus. As per the Tea Board of India, tea production has been severely impacted with an anticipated shortfall of 170 million kg and exports suffering to the tune of 30 million kg. The tea board of India reported a huge decrease (of about 151.6 mkg) in the final production of tea as per the official data released by the Tea Board. This meant a significant lack of 151.60 mkg or 12.80 per cent – a shortage that would usually be less harvestable over the two winter seasons of November and December.
Among the many inspiring stories of young, uprising entrepreneurs from Manipur, one such story is of Elizabeth Yambem the founder of Dweller tea.
Watch her narrate the story of transforming her childhood passion into a rousing entrepreneurship venture at https://t.co/07P8t93TYT pic.twitter.com/E0rvYFl4eg

— MyGov Manipur (@manipurmygov) November 18, 2020
Role of start-ups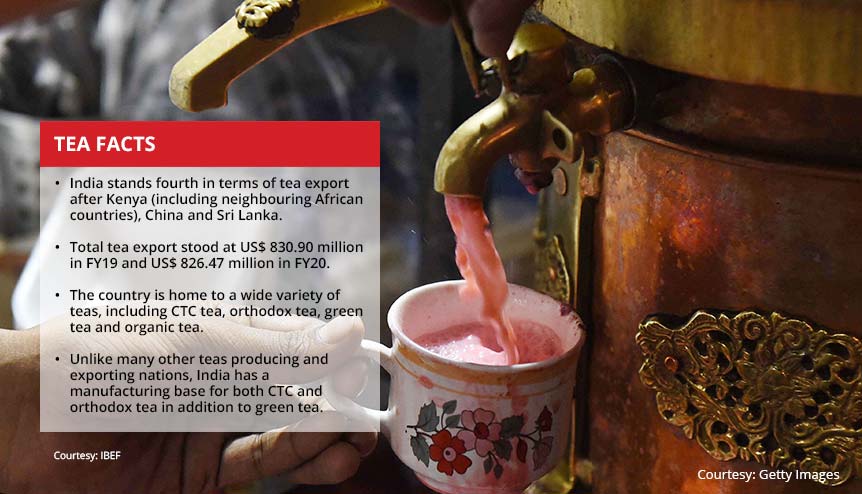 Start-ups in North East India are now innovating to breathe fresh air into the old tea industry. The global interest in health and wellness has sparked many young entrepreneurs to create unique herbal blends including the use of locally sourced herbs, fruits and flowers. In addition, the rise of e-commerce and wide-spread digitalisation in India has helped many indigenous tea brands to go digital, selling products online to tap into a wider domestic as well as a global audience.
"Most of the start-ups have sales volumes that are too small to impact a 1,400-million-kg industry meaningfully. But they are bringing the focus back on tea, and this might create additional demand, particularly for premium-quality tea," says Prabhat Kamal Bezboruah, chairman, Tea Board of India told Financial times.
Some start-ups that are experimenting with Tea
The Infused Kettle
Shalini Raj began the infused kettle after Covid-19 disrupted the travel sector in which she worked. The brand offers blends such as green tea with lemongrass, hibiscus tea, masala chai, kawa, kara, white oolong tea, and a range of floral tea, marketed via social media and other digital platforms.
ChaiOm
Founded by Payal Mittal Agarwal, ChaiOm a B2B start-up offers 100 different blends of tea and options for customisations. So far it has sold 15 million cups of tea (in terms of serving capacity) since its inception in 2017.
Dweller Teas
Founded by Elizabeth Yambem, the Manipur-based herbal tea brand offers unique blends made with fresh indigenous herbs, plants and fruits. Currently, Dweller Teas also sells its products through its own e-commerce platform, which was launched during the pandemic, in addition the brand owns three cafés in Imphal and one in Shillong, Meghalaya, with plans to expand further.