Start-ups keep up India's growth momentum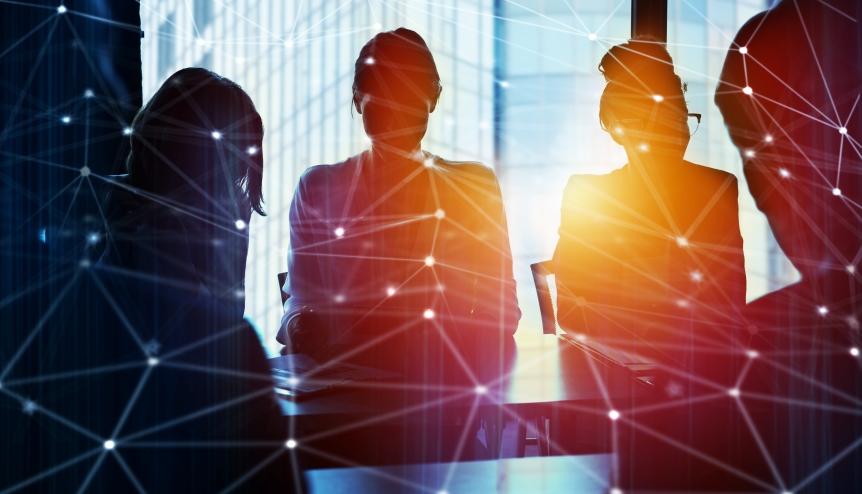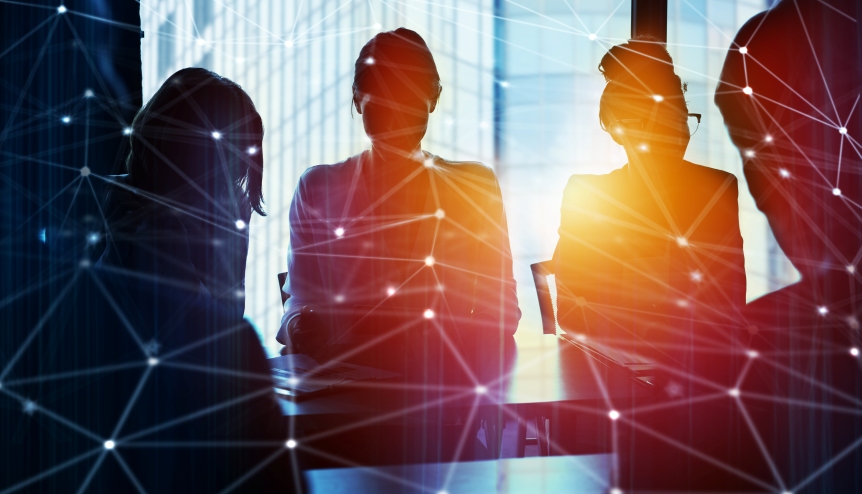 Start-up India is beginning to show results but these are still early days. The eco-system has to mature further before the benefits percolate down to all sectors of the economy.
For all those who wring their hands and complain that there is little by way of cutting edge scientific breakthroughs coming out of India's vibrant start-up community, consider this: Deepak Solanki, a young Indian IIT Bombay and IIIT Hyderabad graduate, and his team are making waves the world over with their work on light fidelity (Li-FI), which uses LED bulbs to provide high-speed internet that can be up to 100 times faster than Wi-FI. The term Li-Fi was first used at a TED Global Talk in 2011 by University of Edinburgh Professor Harald Haas.
After a few frustrating starts during which he got little or no support from anyone in India, Solanki shifted abroad. At a large technology conference in the Nordics, his start-up Velmenni was one of the three finalists. He did not win but his concept caught the eyes of several tech gurus and others.
Global aerospace major Airbus came on board and Solanki and his new company were on their way.
A recent report in the 'Economic Times' quoted him as saying: "We are currently working with Airbus to come up with a large integration within the aircraft and now testing it out in real scenario. Previously it was on a small scale, but even Airbus is so bullish on this technology that it has created a Li-Fi community within the company which is working different stakeholders… with the final product that can be integrated in an aircraft."
Mobile phones, laptops, tablets and other devices need an adaptor to use Li-Fi. And "all we need to do is fit a small microchip to every potential illumination device and this would then combine two basic functionalities: illumination and wireless data transmission," Professor Haas said about the router at the TED talk.
Solanki says his system will be able achieve network speeds of up to 100 Gbps compared to only 1 Gbps now. Apart from making the internet more accessible, Li-Fi will also be a huge plus for the aviation sector, by cutting down on the need for miles of wiring, which explains Airbus's interest in using Li-Fi on its planes.
Start-up India
This is just one of the many ideas and Solanki just one of many start-up entrepreneurs benefitting from $1.6-billion Start-up India initiative, a flagship scheme introduced by the Narendra Modi government to encourage and harness entrepreneurship in the country and generate jobs for millions of youth.
India retained its position last year as the world's third-largest start-up base behind the US, which was far ahead of the rest of the world with 52,000 start-ups and slightly behind the UK, which had 4,900 start-ups, according to the Indian startup report 2016 released by Nasscom and consulting firm Zinnov in October last year.
"Technology start-ups are creating a new identity for India. Our start-up report is a testimony to the potential of the start-up landscape and the scope of growth and opportunity that India presents," said Nasscom President R. Chandrashekhar had said then.
World looking at India
The vibrant and diverse start-up ecosystem in India, which is actively backed by the government, has caught the attention of many of the world's largest and most technologically advanced companies, including those from non-traditional countries such as China, Middle East and South Korea, in addition to those from the US, Japan and Europe.
The Nasscom-Zinnov report, which said the number of start-ups in the country would touch 10,000 by 2020, making it the world's second-largest start-up eco-system, has predicted a healthy growth in 2018, backed by existing and new global funds and other investors.
Maturing eco-system
Nasscom's Chandrashekhar said: "The Indian start-up eco-system is maturing, driven by young, diverse and inclusive entrepreneurial landscape. This is leading to emergence of focused domain solutions for verticals like healthcare, agriculture, and education.
"The findings of the report are a testimony to the potential of the start-up landscape and the scope of growth and opportunity that India presents."
Tier II & Tier III cities join the race
As expected, Bengaluru, the National Capital Region (NCR) and Mumbai account for a majority of start-ups as well as investments but in a sign that the culture of risk taking, entrepreneurship and technological innovation is taking root across the length and breadth of India, Tier II and Tier III cities now account for about a fifth of all start-ups. This also indicates a deepening and broadening of networks that feed the start-up community.
The start-up eco-system is also expanding outside the main metros. More than 30 new academic incubators have been established, two thirds of them in second and third tier cities, as part of the government's Start-up India initiative last year.
Like in the US and other Western countries, this could mark an early step towards small local and regional businesses rapidly scaling up to national and even international standards.
The focus areas
Business to business start-ups now make up the bulk of such companies in India, rising to 50 per cent last year from 34 per cent the year before.
A vast majority of the start-ups funded by investors were in the IT, healthcare, financial services technology and education space, the Nasscom-Zinnov study said. Logistics is another sector that has seen good growth.
In the IT sector, innovations and applications in artificial intelligence, data analytics and augmented reality-virtual reality spaces are the fastest growing, expanding at a CAGR of about 30 per cent.
Rising investments
In the first half of 2017, the latest period for which figures are available, investors, mainly foreign, poured in upwards of $6 billion into Indian start-ups – a smart rebound from the slump the previous year. While Indian investors remained shy of committing big bucks on start-ups, the inflow of high volumes of risk capital from countries and regions like China and the Middle East kept the wheels of the sector whirring.
Generating jobs
The start-up eco-system has so far generated about 80,000 new jobs – impressive by any count but still far short of the millions of jobs that the India needs to create to employ the vast army of more than 10 million youngsters entering the workforce every year.
But these are early days yet and as many of these start-ups mature, scale up and fulfil their commercial potential many thousands of more jobs are expected to be created over the next three to five years.
The road ahead
With valuations falling to more realistic levels compared to the euphoria-induced stratospheric ones a year ago, investors are evaluating the prospects of each start-up through a more mature lens.
But this reality check was a much-needed wake-up call to the Indian start-up ecosystem.
Meanwhile, the Indian innovation eco-system will have to undergo a structural change. The US, the world's largest innovator, has 1,300 venture funds in operation, it has 900 angel investor networks and more than 1 million individuals who back innovators with money and support; the UK has more than 700 VCs. India, on the other hand, has only 156 homegrown VCs.
The argument that the larger VCs operate internationally and that good ideas do not languish for want of adequate funding does not hold. There are still hundreds of entrepreneurs in smaller towns and cities who are languishing for want of access to VCs who can not only fund them but also guide them to the next level.
But India, with proactive support from the government, has made a good start. That, and the achievements so far, should be cause for optimism.