Sri Lanka prioritises a fresh reset in ties with India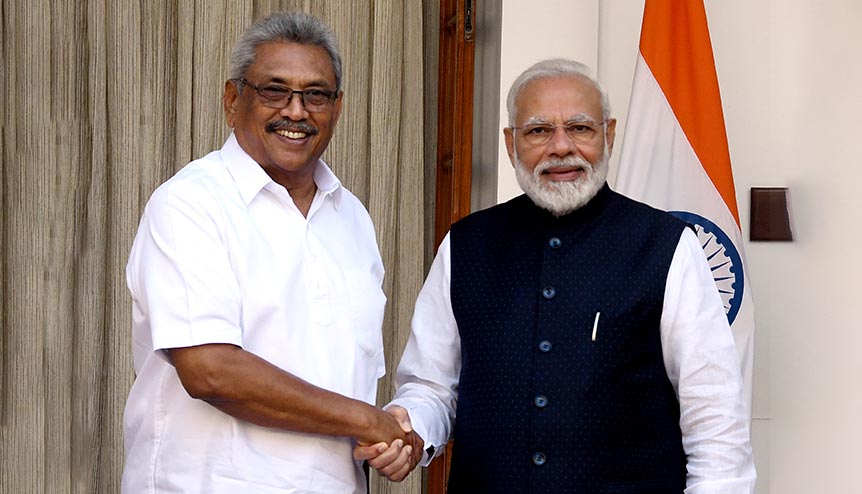 The island nation is to adopt a 'India first approach' and protect New Delhi's strategic security interests at all costs.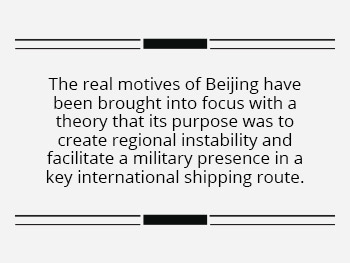 India's bilateral ties with Sri Lanka which had become fragmented for a brief period has been put on course again with just one optimistic assessment made by the island nation's foreign secretary Admiral Jayant Colombage, the first-ever foreign secretary to have a military background and appointed by Sri Lankan President Gotabaya Rajapaksa to head the Foreign Ministry on August 14.
"Sri Lanka will adopt an 'India first approach" as its new foreign policy strategy and safeguard New Delhi's strategic security interests," said Golombage to the media while asserting that the decision to hand over the strategic port of Hambantota – more specifically the Colombo International Container Terminal – for China to operate, for a few pieces of silver, was a "mistake."
Also read:
Does Rajapaksa's win herald a new chapter in India Sri Lanka ties?
India and Sri Lanka – Of new beginnings
US, South Africa, Sri Lanka: Indian firms on a global march
India and Nepal: Picking up the pieces
India-Maldives: Back to the future
India's neighbourhood is warming towards its empowering influence
Nepal becomes a pawn in China's high-stakes game against India
Modi lays out a post pandemic exit strategy
The foreign secretary's comments to the media puts into perspective the fact that Sri Lanka had probably made a strategic error in going the distance with China, having been blindsided by Beijing's promises of ushering in commercial and economic prosperity into the country through the application of the controversial Belt and Road Initiative (BRI).
Economic boost
Sri Lanka had needed an economic boost as the nation was rebuilding itself from a decades long period of internal strife and violence due to the government's face off with the Liberation Tigers of Tamil Eelam (LTTE) who had demanded a separate homeland. This was one of the darkest chapters in Sri Lanka's history and had left the county fragmented socially and economically.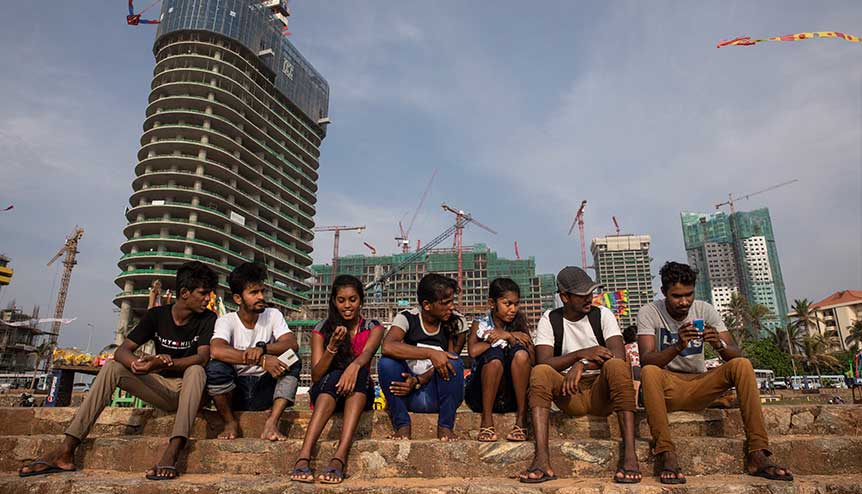 Eager to secure its own commercial and military interests in the region China swooped in to take advantage of Colombo's vulnerability and secured a 99-year lease from to operate the Hambantota facility. Beijing's real motives have however been brought into focus with a strong theory that its purpose was to create regional instability and facilitate a military presence in an area which is located on a key commercial international shipping route. It was designed to thwart any plans that India had of advancing its own commercial and security interests.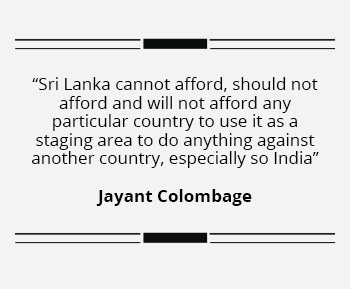 "Sri Lanka will not do anything harmful to India's strategic security interests," added Colombage, himself a keen foreign policy analyst who has examined the tactics applied by Beijing inside his country.
"Sri Lanka cannot afford, should not afford and will not afford any particular country to use it as a staging area to do anything against another country, especially so India," he said. New Delhi, in the meanwhile, has received clearance from President Gotabaya Rajappaksa to operate on the eastern terminal of Colombo Ports.
Tripartite agreement
The previous government of Maithripala Sirisena had agreed to a memorandum of cooperation with India and Japan, in what was seen as a tripartite agreement, to develop the terminal which, incidentally, is located adjacent to the Chinese operated Colombo International Container Terminal, and Rajapkse has honoured that agreement. This is a strategic success given that it would provide India an opportunity of keeping a close watch on Beijing's activities in the area.
Colombo Port is the largest and busiest port in Sri Lanka. Located on the southwestern shores on the Kelani River, it serves as an important terminal in Asia thanks to its strategic location in the Indian Ocean. Colombo Port is a growing maritime hub in the South Asia Region. Cargo originating from and destined to Europe, East and South Asia, the Persian Gulf, and East Africa is conveniently and efficiently connected through this facility. It is primarily a container port.
Read more:
India could rescue SAARC nations staring at a debt-trap
India's strength QUAD-ruples against China
COVID-19 could spur a revival of the SAARC
Bangladesh opens up new avenues of trade, strategic cooperation in South Asia
Vasudhaiva Kutumbakam, for India, the world has always been one
Why India is ready for a permanent role at the UN Security Council
The South Asia cooperation conundrum
India's ties with Sri Lanka were destined for a much awaited reset when prime minister Mahinda Rajapaksa, the brother of president Gotabaya Rajapakse visited New Delhi soon after his country's general elections which his party won. Constructive meetings with Indian prime minister Narendra Modi and external affairs minister S. Jaishankar followed.
As #India celebrates 74 years of #Independence I wish Prime Minister @narendramodi and the people of India a very happy Independence Day. May your nation flourish with peace and prosperity, and may the relationship between our two nations go from strength to strength. pic.twitter.com/YDceOeWEt8

— Mahinda Rajapaksa (@PresRajapaksa) August 15, 2020
Constructive discussions
The meetings were not devoid of purpose with New Delhi announcing a $450 million line of credit to its neighbour. There were also productive deliberations on defence, maritime security cooperation, politics, trade, development, culture and tourism. The leaders of India and Sri Lanka also reflected on ways and means to counter 'debt traps' to ward off the vice like grip that China issued loans are designed to create and this was of prime importance to the Sri Lankan prime minister who had assumed control of his country's finance, economic and policy development portfolios and was faced with a distorted financial volatility which was swiftly climbing north of billions of dollars.
The newly elected government is being watched closely by the international and his country's Tamil community as he collaborates with India. At stake is the need for a huge post-war reconciliation for the Tamil community as reiterated by Rajapaksa himself, "To fulfil the aspirations of the Tamil for equality, justice, peace and respect."
The LTTE chapter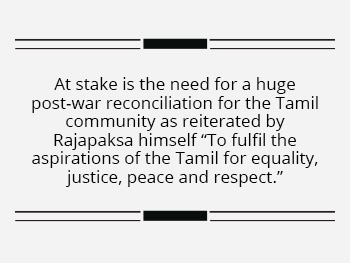 History will record Mahinda Rajapaksa as the architect-in-chief of an all-out military offensive against the LTTE and declaring a total victory for his government in 2009. Incidentally, Sri Lanka's current president was also the country's defence minister directing military operations against the LTTE. There have been allegations of serious war crimes levelled against Mahinda Rajapaksa and his political career has been both colourful and controversial.
It is, therefore, not unusual for New Delhi to take more than a passing interest in the well being of Sri Lanka's Tamil community. They have helped to construct at least 46,000 new houses in the war-torn areas of the country and are assisting in the overall development in the region by working closely with the Sri Lankan government. Progress in Tamil dominated areas is the watch word. To this extent Mahinda Rajapaksa has provided assurances to New Delhi that his positive actions would speak louder than his words. 
The reevaluation of ties between India and Sri Lanka illustrates that Colombo is recalibrating its foreign policy initiatives and has grown to understand the true intention and actions of India. Sri Lanka is conscious that India has climbed head and shoulders above other nations in terms of reliability and goodwill in these very disruptive times. India has shown itself to be a true friend to the Sri Lankan people. The shipment of tonnes of medical supplies at the direction of Narendra Modi to Colombo as the pandemic was ravaging the region, is a case in point. This is in sharp contrast to the self-serving interests of China.
At stake is regional stability and Sri Lanka would do well to play a crucial part in it by keeping its friends close.