Solar assets should be sustainable, replicable, bankable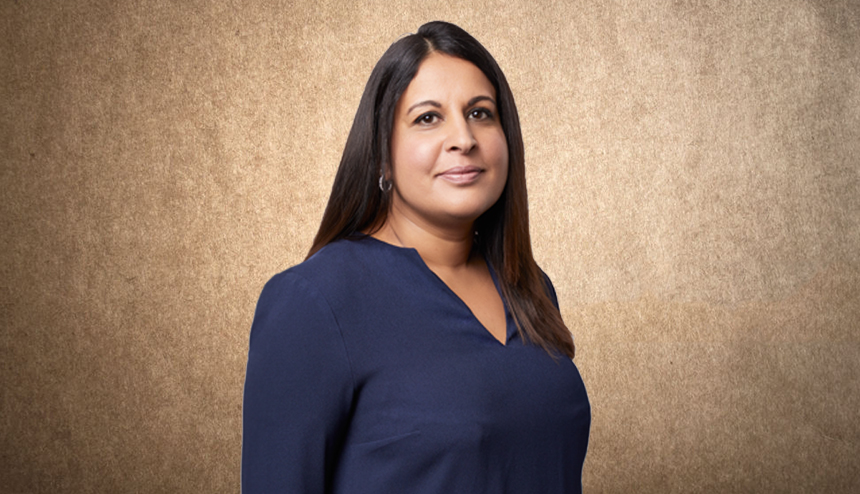 Nandita Sahgal Tully, MD Merchant Banking at ThomasLloyd, talks 'India Global Business' through the company's recent investment in Indian solar energy company SolarArise, the wider impact on the renewables sector and the growing influence of impact-based investments.
What are the objectives behind Thomas Lloyd's investment in SolarArise?
ThomasLloyd's philosophy is to invest where its money makes a difference. This is very similar to the philosophy of the management team of SolarArise of building high quality solar assets leading to long-term value creation by focusing on technology, operations, and finance over the lifetime of the plant.
We share the company's objective that building a portfolio of solar assets should be sustainable, replicable, bankable, and governed in line with international best practices.
How do you see India's solar-powered growth trajectory?
India's utility solar capacity has significantly grown in 2017-2018 over the previous period, where 9.1 GW of utility solar was installed against 5.5 GW in 2016-2017, taking the country's cumulative solar capacity to 24.4 GW. We expect this trend to continue, as the government pushes for its target of 175 GW of renewable energy by 2022, of which solar accounts for 100 GW.
Based on various new schemes such as floating solar, manufacturing-linked solar, and offshore wind  projects, there is an expectation that India could overachieve the target of 175 GW to 227 GW. While we have seen more market caution over the introduction of safeguard duty on the importation of solar panels, we still believe that long-term demand outlook for solar energy is favourable, especially considering the regulatory and policy support and the increasing cost competitiveness of solar PV-based grid-connected installations.
Is the India-led International Solar Alliance (ISA) making an impact?
In 2015, when Prime Minister Modi launched the ISA along with the then French President, Francois Hollande, there was a strong desire from member countries for significant deployment of affordable solar energy. The alliance invites nations to facilitate infrastructure for solar projects to reduce the costs of financing solar power and the required technology. It is mobilising more than a trillion dollars to build solar facilities and infrastructure by 2030.
India has a key part to play in this strategy. At the World Future Energy Summit (WFES) held in Abu Dhabi in January 2018, the government announced the establishment of a $350 million solar development fund to enable financing of solar projects. Just as recently as October 3 this year, at the first meeting of the ISA in New Delhi, the Prime Minister Modi was quoted as saying: 'The role of the oil wells today will be that of the sun's rays' tomorrow'. With a strong commitment to solar power, innovative solutions and energy efficiency initiatives both to supply its people with 24×7 electricity, India is emerging as a front runner in the global fight against climate  change.
What are some of the key attractions of India's wider renewables sector from an investment point of view?
The main advantage in a wider renewables sector is the huge government support to meet their targets. This helps to drive down financing costs at the same time as increasing the demand for the generated power.
Therefore, India offers a significant opportunity to invest and scale up capacity further. The renewables sector is favourably placed compared to conventional thermal-based projects, often with shorter construction periods and lower execution risks.
What are ThomasLloyds' other key infrastructure investment plans for India?
Being an impact investor, the sub-sectors we are interested in are renewable energy, energy distribution and transmission, energy storage, water treatment, waste management and clean transportation.
Is the concept of impact investment bearing fruit across emerging markets of the world?
Given today's global challenges such as climate change, rising demographics, and the need for sustainable infrastructure, impact investing is now a moral and political imperative. As a matter of fact, we have been observing a growing desire and interest among institutional investors to put their money, along with ThomasLloyd, where it makes a difference.
This has been our clear investment strategy for a number of years, the success of which we are very proud. By way of example, we have been and continue to be an impact investor on Negros Island, in the Republic of the Philippines. Together with our local partner, Bronzeoak Philippines Inc. we have already constructed 125 MW of solar PV and are currently in late stage construction of a further 70 MW of agricultural waste to energy biomass facilities.
Negros accounts for over 70 per cent of Philippines' sugar crop and is ideally suited to solar PV and biomass. Therefore, and as a direct result of ThomasLloyd's investment, these projects have created for the local community thousands of jobs, provided an additional income to farmers, and improved energy security, while at the same time delivering cleaner air quality and a clean energy solution to the island's long term economic growth and security.
In a nutshell: ThomasLloyd believes that in the right locations impact investing can make a real difference in emerging markets.
*The ThomasLloyd Group is a global investment and advisory firm, solely dedicated to the infrastructure sector in Asia and is one of the leading financiers and investors in this market sector. ThomasLloyd says it combines detailed technological knowledge, a high level of investment expertise and in-depth regional knowledge of social, financial and political realities in a best practice approach to investment solutions with high, risk-adjusted economic viability.