Smart cities – India's potent weapon in the battle against COVID-19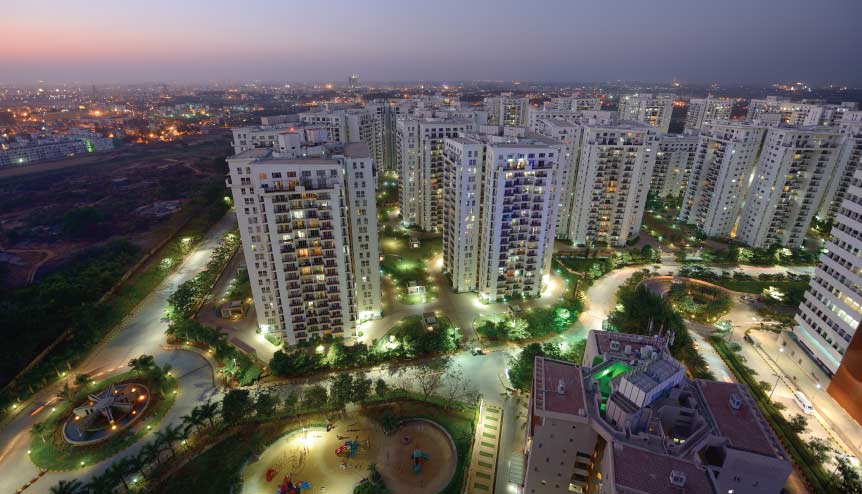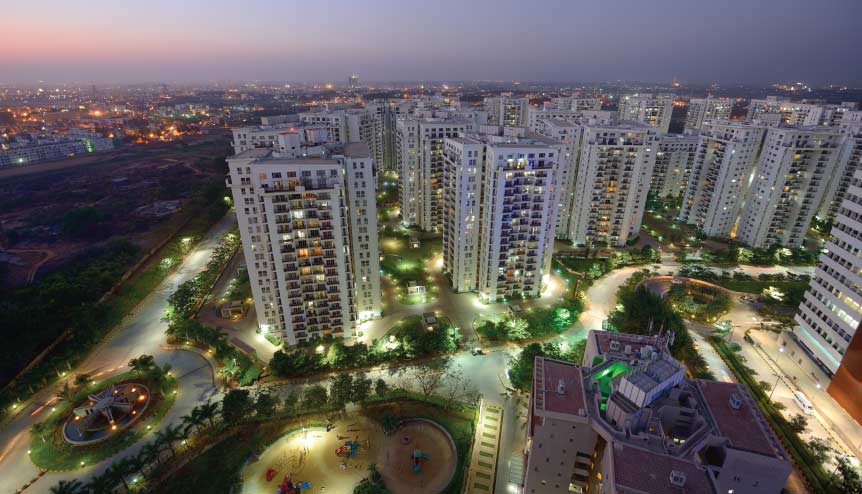 The futuristic vision of 2015 turns into reality as a cluster of cities lead the country's fightback through innovative use of AI, Internet of Things, tele-health and unified data dashboards.
When Indian Prime Minister Narendra Modi launched the Smart Cities Mission five years back, it was aimed at creating a next generation of cities in India.
What seemed like a distant prospect in 2015 – an elusive infrastructure dream that residents and investors aspired to achieve – has now become a glowing reality and one of India's most potent weapons in its fight against Coronavirus.
Related stories: Smart cities in India have attracted the world's leading tech providers
How GIFT City plans to boost foreign investments in India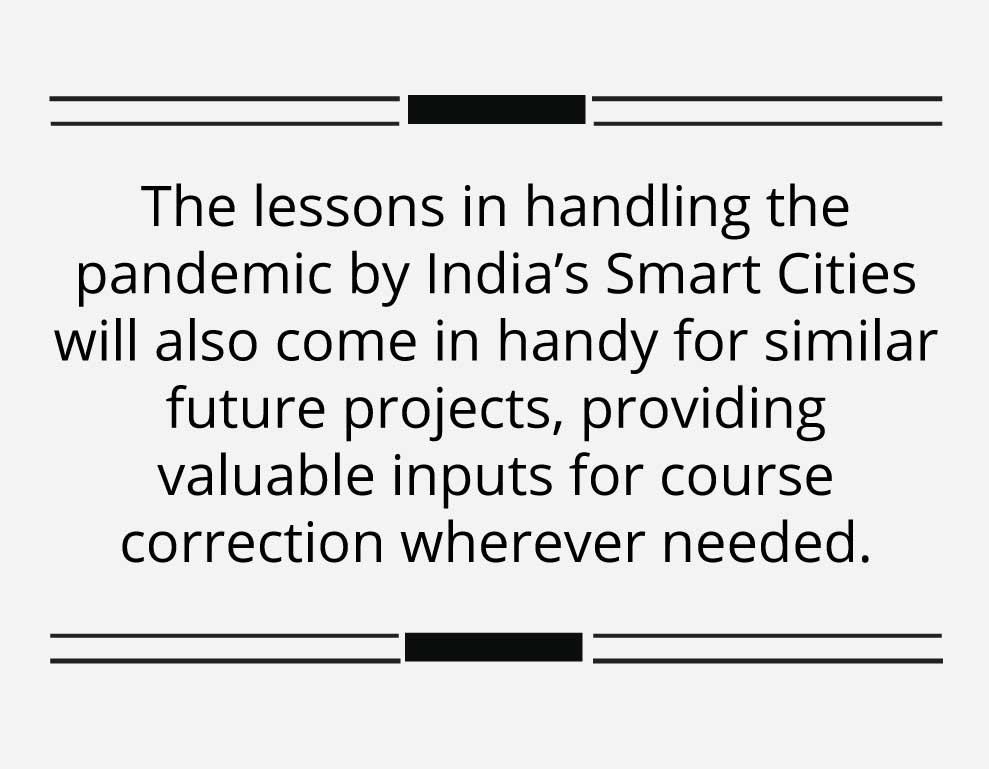 "Smart cities like Agra, Chandigarh, Vadodara, Bengaluru and Kakinada have been able to effectively tap technologies like IoT/sensors, tele-healthcare, data and analytics, and contribute significantly to India's fight against COVID-19," says Sandeep Kolakotla, technology analyst at information analytics company GlobalData. "As seen in many countries across the globe, smart cities in India too have been playing a major role and leading the way in the country's battle against the COVID-19 pandemic," he said.
The success of smart cities has once again brought the spotlight back on the project – with at least 100 smart cities in the pipeline – and the road ahead.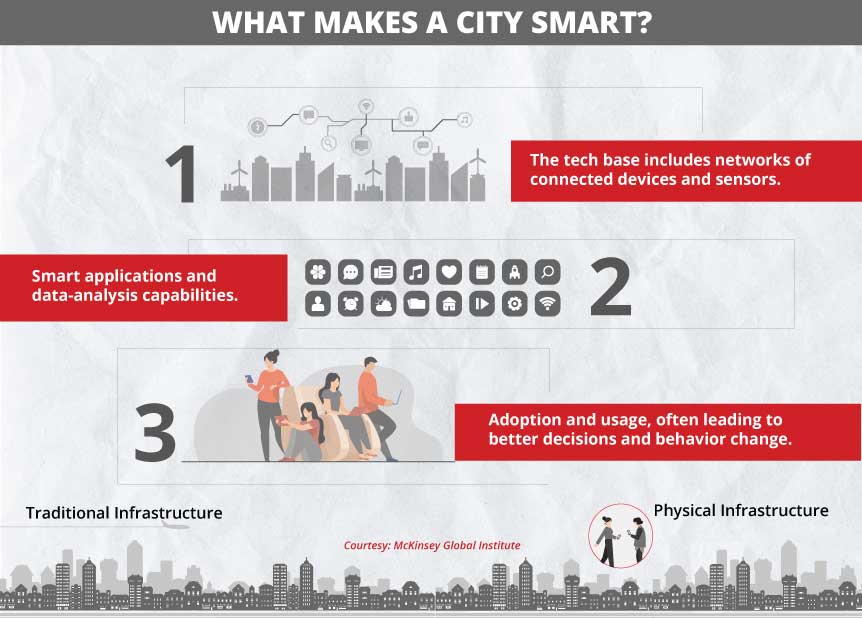 Blending technology
The essential tenet of a Smart City is based on not just easy-to-access infrastructure but also technological advances in government-citizen interaction. The strategic deployment of technologies like Artificial Intelligence, Internet of Things, radio-frequency identification (RFID) and cloud computing by the government has significantly eased the resource-deficit burden of the country and empowered the government to do much more with less, according to industry experts.
While the above is true for many smart cities around the world, in India the traditional modes of governance have also undergone a sea change to work in sync with smarter cities and the aspirations of new India. The results are visible for everyone and are encouraging for investors in projects and concepts of smart cities.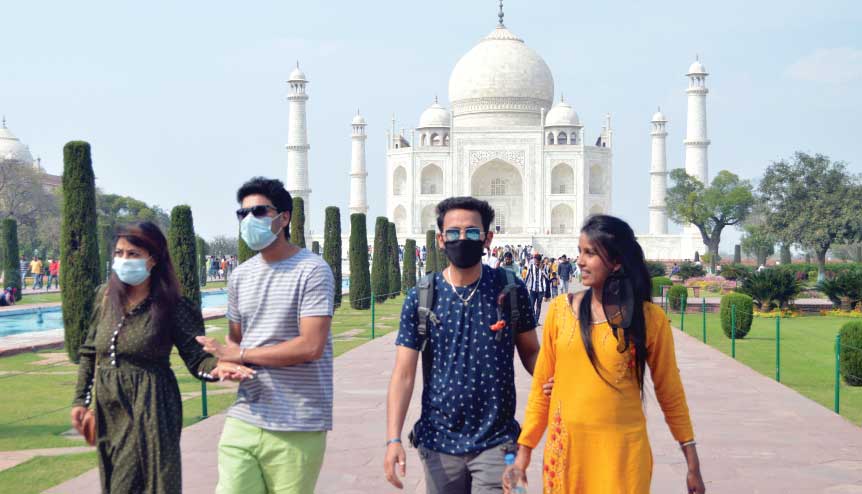 Take Agra Smart City, for instance:
It recently launched a tele-video consultation service which allows citizens to book an appointment with healthcare professionals.

The service also allows users to download online prescriptions from a dedicated website/app.

It also tied up with the city administration and the Agra Police to set up a control room for monitoring social distancing compliance at various locations via video surveillance.

It started using AI-based analytics on the surveillance data to generate alerts, which are configured via an app on the mobile phones of field staff.
Of course, it requires multiple stakeholders to pull off such a feat.
Tracking Covid-19 cases
Agra has also been working with Gaia Smart Cities, an IoT startup, to leverage its technology platform, including a COVID-19 self-assessment app, built on Microsoft's Azure to track COVID-19 cases. The platform enables citizens to provide self-assessment of their health risk, and helps city administrators track responses by pin code and take preventive action. The collated data also provides real-time reports, helping authorities to monitor trends across the city.
One of the clear benefits of this approach is to see the actual transformation of the overwhelmed and understaffed healthcare infrastructure in India from a traditional model – which would possibly have crashed under the burden of the fast-spreading pandemic – to a perfect platform for e-governance that would ultimately pave the way for digital transformation and efficient and targeted dispensation of public services.
Unified source of action
In Bengaluru and Kakinada, the respective Smart Cities have launched data dashboards that act as a single source for all pandemic-related action and measures, as well as data collection. The unified data dashboard enables the government to monitor people under quarantine and their contacts in real time and take preventive or remedial actions with unprecedented speed. In addition, the platform also helps the authorities keep a track of frontline workers such as medical personnel on field or at hospitals, compiled in a city and district-wise database.
Focus on sustainable future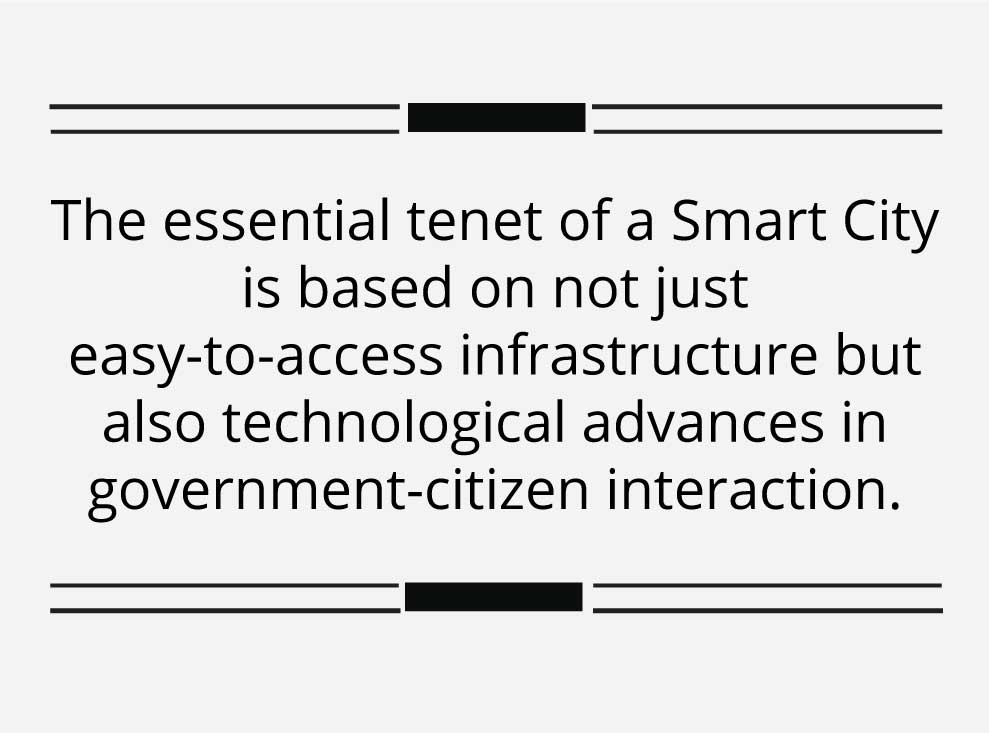 The lessons in handling the pandemic by India's Smart Cities will also come in handy for similar future projects, providing valuable inputs for course correction wherever needed. "The COVID crisis can be transformed into an opportunity by incorporating 'sustainability' in city planning through long-term and resilient measures that will mitigate risks from pandemics and enable cities to adapt to imminent crises, such as, climate shocks," said Jenia Mukherjee and Amrita Sen in a recent research paper for the Observer Research Foundation, arguing for a further transformation of Smart Cities to Sustainable Cities. "A scoping exercise for Indian urban informal settlements through detailed identification of vulnerabilities and providing opportunities for involvement of grassroots organisation and non-statist agencies is imperative," they said.
Ancient city with cutting-edge tech
Indeed, a hallmark of India's Smart Cities is the synthesis of age-old tradition with platforms and technologies of the 21st century – and the perfect ambassador of that is the 3,000-year-old city of Varanasi.
The former constituency of Prime Minister Modi has deployed drones to spray sanitizer around COVID-19-sensitive parts of the city's famed alleys and by-lanes under the Smart Cities Mission (SCM). The city is also using CCTV surveillance and GIS technology through a dedicated command and control centre set up under SCM, to keep a tight vigil on crowd movement during the lockdown period.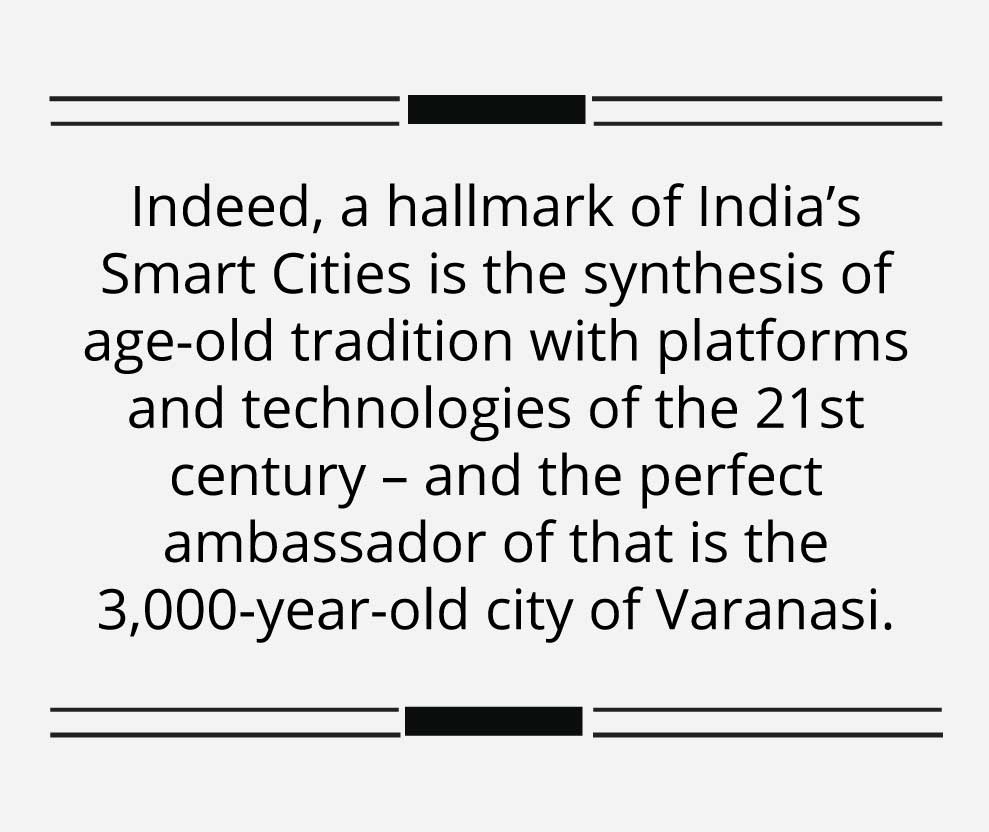 "While it is still early to measure the level of success that India's smart cities have achieved in handling the current COVID-19 crisis, there is no doubt in concluding that they have certainly led the country's fight back through innovative use of technologies, and setting the stage for other cities to follow suit and get smarter," said Kolakotla.