Skill India Mission is a huge business opportunity for the world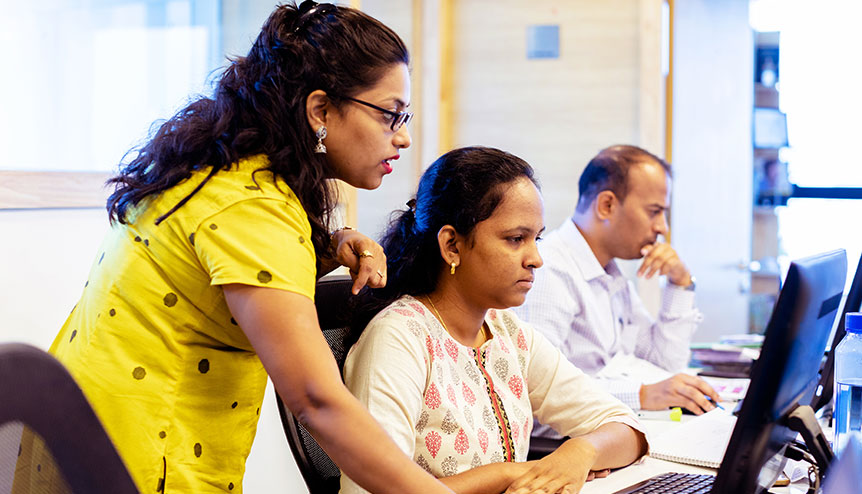 The Modi government's Skill India Mission, which is being supported by the World Bank and institutions in the US, the UK, Japan, Germany and other countries, promises to improve and upgrade the abilities of Indian workers.
Highlights:
One of the major pain points faced by foreign investors in India is the absence of adequately trained personnel.
To incentivise the institutional reforms, the government launched the Skills Strengthening for Industrial Value Enhancement (STRIVE) programme.
The US and India have signed MoUs to set up academies of excellence in India mainly in capacity building to match international standards.
A study by the Associated Chamber of Commerce (ASSOCHAM), a leading industry body in India, in 2017, found that less than 10 per cent of management graduates in India have the skills required by employers. The Higher Education Report by the Federation of Indian Chambers of Commerce and Industry (FICCI) and EY show a lack of connect between what is taught in class and what industry needs on the ground.
The government's think tank, NITI Aayog, has arrived at similar findings in its December 2018 report titled 'Strategy for New India @ 75'. It says a mere 5.4 per cent of Indian workers across levels have undergone skills training; the comparable figures for Germany and South Korea are 75 per cent and 96 per cent, respectively.
Not surprisingly, one of the major pain points faced by foreign investors in India is the absence of adequately trained personnel at the shop floor level. This has been cited by several experts one of the reasons holding back large scale foreign investment in India's manufacturing sector.
The rationale behind Skill India
It is to address these issues, and to bridge the gap between what students are taught in class and what foreign and domestic investors want in their workers, that Indian Prime Minister Narendra Modi launched the Skill India Mission in 2015 as a major flagship programme to provide and upgrade job-related skills of millions of people to prepare them for employment in industry and the services sector.
The government launched the National Policy for Skill Development and Entrepreneurship in June 2015 signalling its commitment to provide skilling opportunities for economically disadvantaged and underserved communities and developing a globally competitive workforce.
World Bank, US, Japanese companies step in
To incentivise the institutional reforms required in the workings of the Industrial Training Institutes (ITIs) and the apprenticeship programme, the government launched the Skills Strengthening for Industrial Value Enhancement (STRIVE) programme, which is divided into four result areas:
* Improved performance of industrial training institutes
* Increased capacities of state governments to support industrial training institutes and apprenticeship training
* Improved Teaching and Learning; and
* Improved and broadened apprenticeship training.
The World Bank has approve a credit facility of $125 million to help the central and state governments meet the costs of this programme.
The private sector has also pitched in to support this programme. Large US corporations such as IBM, Microsoft and Oracle have launched programmes to train both trainers and ordinary workers in upgrading their skill sets. Japanese companies have set up or plan to set up six institutes to train 30,000 people over 10 years in Japanese-style manufacturing processes and bring India's workforce up to speed with the skills required for working in a globally competitive environment.
Foreign collaborations for technology transfer in skills training
The Government of India has tied up collaborations and memoranda of understanding (MoUs) with several countries to actively pursue skills training, training of trainers and the setting up of model centres of excellence. Among them are agreements with government departments and private and public educational institutions in the US, the UK, Germany, Japan, Australia, Canada, Singapore, France, the European Union (EU) and Iran.
With the US, the Government of India has signed MoUs to set up academies of excellence in India mainly in capacity building to match international standards. The goal is to create at least 50,000 qualified skill trainers and assessors over a period of 10 years. Additionally, the objectives include developing expertise in areas of curriculum development, teaching and learning resources development, occupational standards, testing and certification, etc.
The MoU with the US India Business Council (USIBC) provides for India to work with US companies to ensure that they support 10 training centres that are expected to scale up to a capacity of 10,000 persons each per year. Over a 10 year period, these centres should, therefore, be able to train one million people in sectors such as life sciences, healthcare, tourism, hospitality, automotive, electronics, heavy equipment manufacturing, FMCG, aviation, BFSI, IT/ITES, agriculture, defence and infrastructure.
With the UK, these collaborations include institutional capacity building of British and Indian officials and institutions handling skills development, sharing of technical expertise, building linkages and identification of gaps in the areas of skill development, curriculum development and reform, benchmarking of assessment, accreditation models, and certification and training methods, sharing of best practices in approved areas including policies on skills development, credit framework designs, occupational standards and apprenticeship models.
The MoUs and agreements with Germany cover the sharing and development of competency standards, the mutual recognition of qualifications with some countries, development of content and instructional material, strengthening research & development (R&D) and assessing labour market demand and converting it into training modules.
The agreements and MoUs with the other countries largely focus on the issues discussed above.
Three main challenges
The World Bank has identified three main challenges to ensuring that the skilling mission is responsive to the needs of both the demand and supply side of the Indian labour market.
Only a small number of youth transit from secondary schools to formal vocational training; the average capacity utilisation in government ITIs stands at about 80 per cent, but most ITIs neither drop under-enrolled courses nor systematically use spare capacities for employment-oriented short-term programmes. There are limited incentives to encourage the institutions' management to increase their intake.
Industry involvement in ITIs is far lower than the level required to ensure that graduates from these institutes are employment-ready. There is a need to more systematically link ITIs to the local economic environment and provide incentives to offer training courses that serve the local market.
Sub-optimal regulatory and support environment for state-run ITIs to leverage industry engagement.
Revamping apprenticeship training 
The apprenticeship system is widely recognised as a demand-responsive training system that is driven by the employer industries and which plays out in the shop floors of individual companies.
The World Bank report states that it is widely accepted across the world that apprenticeship provides learners with early experience of the labour market and provides them with first-hand knowledge of the different kinds of skills required in that rapidly changing market. Since apprenticeship provides people with incomes even as they learn the skills and obtain a certificate that becomes a passport to future permanent job opportunities, it improves learning outcomes and ensures improved labour mobility for successful candidates.
These learnings are being incorporated into the apprenticeship programme in India.
Budgetary push
Indian Finance Minister Nirmala Sitharaman announced in her Budget for 2020-21 that 150 higher educational institutions will start degree/diploma programmes for apprenticeship by the March 2021.
The budgetary provision mentioned above and the World Bank's funding of the programme to incentivise the institutional reforms required in the workings of the it is expected to provide a fillip to the $1.5-billion National Apprenticeship Promotion Scheme (NAPS), which was launched three years ago.
The scale of India's skilling programme is humungous. It is quite possibly the most ambitious such initiative in the world and offers tremendous opportunities for collaboration and cooperation with a wide range of industry bodies, educational institutions and government departments in countries across the world.