Nirmala Sitharaman's new deal for Indian farmers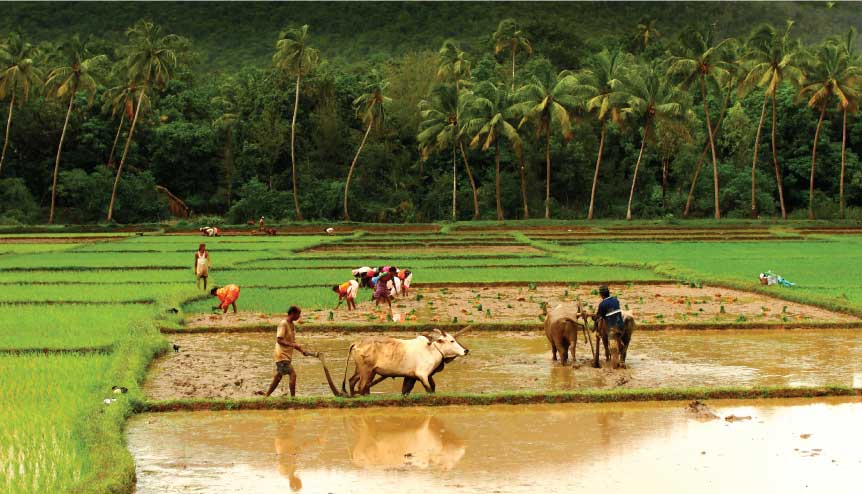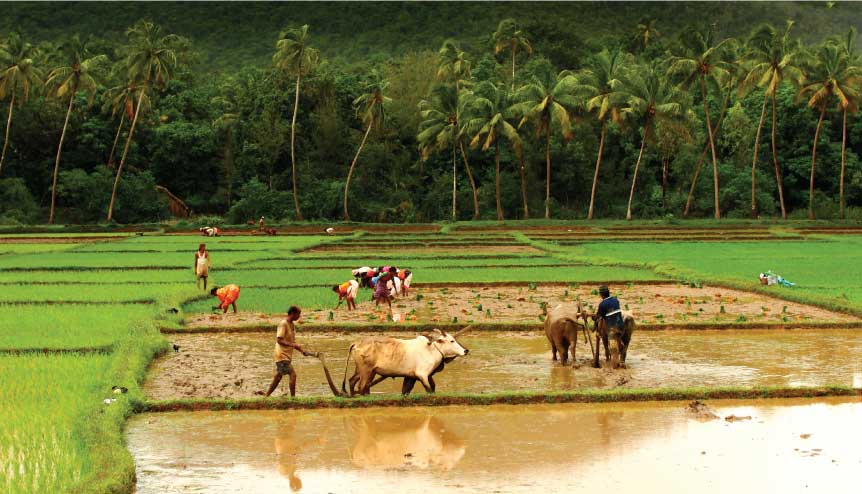 In the third tranche of the stimulus package promised by Modi, the Indian Finance Minister Nirmala Sitharaman announced a set of paradigm-changing measures that promise to completely transform the face of Indian agriculture – with a little bit of help from foreign and Indian investors.
In the third tranche of the $290-billion stimulus-cum-reforms package promised by Prime Minister Narendra Modi on Tuesday, Finance Minister Nirmala Sitharaman announced some truly ground breaking measures and a set of three game-changing governance reforms that could completely transform the Indian agriculture, animal husbandry, fisheries and food processing sectors, increase farmer incomes and alter the face of rural India.
Related Stories: Nirmala Sitharaman revives demand at the bottom of the pyramid
The three reform measures, in particular, will encourage foreign investors to enter the Indian food processing sector as it will now be free in large measure of overbearing government controls, bureaucratic red tape and corruption by local level officials.
Essential Commodities Act (ECA) will be amended, norms eased
ECA is a highly restrictive socialist-era law enacted in 1955 when the Indian economy was characterised by shortages, hoarding and black marketing. It gives the government the authority to regulate the production, supply, distribution and prices of a wide range of goods and commodities like food grains, edible oils, pulses, vegetables, fuel, medicines and pretty much anything it deems as "essential".
Over the decades, this Act and various rules made under it have stifled the farm trade and led to huge distortions in agricultural pricing, which has hurt the farmers and the poor – ironically, the very people it was meant to protect – the most. It was routinely utilised to harass traders and the food processing sector and had degenerated into a vehicle for rent seeking. Several experts and economists have advised the government to scrap or substantially amend this draconian law for many years now. But politically powerful vested interests have always managed to thwart such efforts.
Now, the Modi government, armed with massive political capital, has shown the political will to take on these vested interests head on and amend the ECA. Once these amendments are enacted, cereals, onions, potatoes, edible oils, oilseeds, tomatoes, etc will be deregulated. Traders, the food processing sector and others will not be subject to stock limits, a major tool for harassment and a huge source of corruption, in the normal course of business. Then, the Act also hindered the exports of many agricultural commodities as the government often used the law to ban exports when domestic prices rose.
Sitharaman added that under the amended law, however, the government will retain the right to impose stock limits but only in the most exceptional circumstances such as famines or unacceptable surges in prices.
Agriculture marketing reforms
Currently, farmers can sell their produce only to licensees. There are also restrictions on inter-state trading in some agricultural commodities. This hinders proper price discovery and often leads to the farmers getting sub-optimal prices for their produce.
Now, the Modi government proposes to bring in a federal law to facilitate barrier-free inter-state trade. This will give farmers the choice of selling their products to the highest bidder. The law will also allow e-trading in farm produce. These steps will boost farmer incomes and improve rural prosperity.
Facilitating farm to fork linkages
Sitharaman said the government will create a legal framework to facilitate farmers' interactions with food processors, food aggregators, exporters, retailers and start-ups to enable the best possible financial outcomes for all stakeholders.
These three measures can transform the Indian agriculture sector by eliminating, or at least substantially reducing wastage, expediting value addition and generating higher incomes and, therefore, greater rural prosperity.
By encouraging Indian and foreign investors to set up food processing industries, the government will also generate large volumes of relatively low-skilled rural employment, thus, weaning people away from the farm.
$14 billion to strengthen farm gate infrastructure
The Finance Minister announced eight other measures, the most important of which is the allocation of $14 billion to strengthen farm gate infra. This money will be used to finance the setting up, expansion and modernisation of cold chains, post-harvest management centres, grain storage centres, etc., to help farmers, agri-entrepreneurs and start-ups.
As a result, farmers' incomes will rise and the infrastructure created will serve not just the domestic market but also help Indian farmers gain a larger share of the export market.
Being vocal for local and yet global
Several Indian states have some agricultural specialisations. For example. Jammu & Kashmir is famous for its saffron, the North East for bamboo shoots and organic fruits, West Bengal for short grained aromatic rice, Andhra Pradesh for chillies, Telangana for turmeric, etc.
The government is setting up a $1.4-billion fund for a micro-food scheme that will be implemented under the cluster approach. Industry-cum-farm clusters will be formed depending on the specialisation potential of the state and these can become launch pads for the creation of global brands in each of those specialisations.
About 200,000 units will benefit from this programme and help uplift rural lives and livelihoods.
Once again, foreign investors can play a major role in this scheme.
Boost for marine and inland fisheries
Sitharaman announced $2.8-billion plan to transform the fishery sector in India under the Prime Minister's Matsya Sampada Yojana under which the infrastructure and logistics capabilities of both the Indian marine and inland fishery sector will be boosted with new fishing vessels, new harbours, cold chains, etc. The plan is to target a production of 7 million tonnes of fish and marine products, double exports to $14 billion and create employment opportunities for 5.5 million people.
100% vaccination of 530 million farm animals
India has about 530 million heads of cattle, goats, pigs and other farm animals. But because of poor maintenance and health standards, foot and mouth disease is fairly common in the country. To eliminate this disease completely, the Finance Minister announced a programme for 100 per cent vaccination of all such domesticated farm animals.
The cost: $1.8 billion. Work on this initiative has already started – on January 20, this year – and the goal is to ensure 100 per cent coverage and high traceability.
$2 billion for dairy infrastructure
The government's Animal Husbandry Development Fund will spend $2 billion on dairy infrastructure. This fund will also support private, including foreign, investment in the sector. It will also focus on producing cattle feed for the domestic market and for exports.
The government will also give special incentives for the production and exports of cheese, processed milk, cream and other value-added milk products.
There were also other schemes to promote bee-keeping and herbal cultivation and well as few other domestic-focused initiatives to help the farming and agricultural sector.
Empowering people, changing lives
The underlying principle behind all these initiatives is to empower people, so that India stands on its own.
Big role for foreign, Indian investors
Though these schemes are aimed at the Indian farming sector which employs close to 60 per cent of India's work force, the fine print discussed above indicate that the Indian private sector and foreign investors will have to play a large role in its implementation.